Throughout history, revolutions have been known to be tumultuous periods that don't necessarily change anything for the better. With the health industry's impending forced adoption of the digital revolution, doctors have valid reasons to be skeptical. There are as many horror stories about converting medical practices to electronic health records (EHRs) as there are successful examples.
As an IT professional, I've helped quite a few practices make the switch and in the process, I've learned a few tricks to make EHRs the productivity-increasing, money-saving applications they are capable of being.
1) Find the Perfect Match
There is a slew of different EHR systems on the market today. The first step is to research which solution best fits your needs. For example, the needs of an orthopedic surgery practice aren't exactly the same as those of primary care physicians. A small to medium-sized practice doesn't have the same needs as a 5,000 bed hospital.
Often, a set of on-site servers isn't necessary and a cloud-based EHR is the best option. Maintaining a server means employing an IT department and cloud computing shifts all of those costs from your practice to the company operating the cloud while still providing all the same benefits.
2) Work From One Platform, Not Many
The process of selecting the right software can at times feel overwhelming, and yet we can easily be convinced that an a la carte solution is the best fit for our needs. But an ad hoc selection process can run the risk of creating complications down the road. If you are planning on implementing a medical office management system after converting to EHRs, be sure that they both have interoperability options.
Oftentimes, professionals will like the EHR software from one brand and the medical office management system from another. However, without a seamless integration between the two, the migration to a digitally-run office quickly becomes cumbersome and unnecessarily complicated. It is far better to find which integrated software platform is best overall and not to mix and match.
3) Evolution Rather Than Revolution
Once you've determined which EHR is right for your practice, the next nerve-wracking hurdle emerges: implementation.
Having your practice's staff help convert the data builds a significant level of comfort and minimizes headaches down the road. While it certainly takes longer than merely handing all of your files to a data conversion specialist and calling it a day, it gives your employees – that are going to be using the system every day – a chance to become comfortable with the software.
Technology should be an asset to your business, not a liability. By taking your time, being involved, and hiring an IT consultant to help rather than outsourcing the entire project, your practice will achieve the benefits that the digital revolution promises.
Planning your own EHR transition? Check out the Power Your Practice EHR Buying Guide for the more helpful info!
Ivan Mladenovic is a serial entrepreneur and technology fanatic who is best known as the founder of Preemo, the Technology Solutions company he launched in his kitchen in 2009 and that now has grown to serve more than 1000 small business and residences throughout South Florida. Preemo provides in-store computer and iPhone repair services in their Miami-based TechBar, as well as on-site IT support for businesses and home offices. You can follow Ivan and Preemo on Facebook, Twitter and LinkedIn.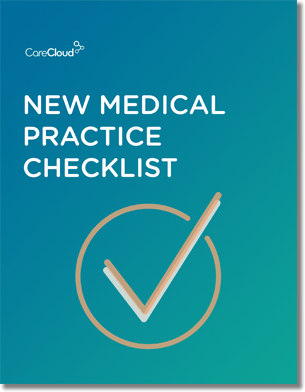 Do you know what you need when setting up a new medical practice?
Get our New Medical Practice Checklist
Download Now!