Up until recently, word-of-mouth marketing was the weapon of choice for most practices, but with the advent of information, age came a revolution in the way we communicate and craft messages.
On that note, it's no surprise that prospective patients take to the web to research you since you're essentially a product or service they're consuming. They already do it for nearly everything else, and sometimes on the spot – over 70% of consumers with smartphones are using them to aid their shopping habits.
How do you even begin to manage your online reputation and reach more patients to facilitate growth? While plenty of 'industry experts will tell you online marketing is a logical next step for the medical practice of tomorrow, prescriptive content on the subject is almost impossible to find.
In response, Power Your Practice has created "The Guide to Practice Marketing: 5 Steps to Jump Starting Your Medical Office's Online Marketing Operations," an eBook that answers these questions/concerns and helps practices enter the online marketing world soundly.
Sign up for the Power Your Practice Newsletter today for your FREE copy!
Note: We're not leaving current subscribers behind! If you are already a member of the Power Your Practice family, keep an eye out for an email containing your free Practice Marketing eBook. Thanks!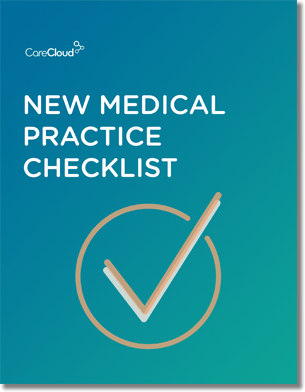 Do you know what you need when setting up a new medical practice?
Get our New Medical Practice Checklist
Download Now!