With smartphones dominating the telecommunications market and tablets growing ever more popular in the medical setting, the latest advancement in healthcare is the advent of mHealth – the use of mobile devices and applications in support of the practice of medicine.
The technologies may be getting smaller and smaller, but the scope of their capabilities is very, very large. Research firm Juniper estimated that 44 million health-related applications were downloaded on mobile devices in 2011.
Wonder what apps were purchased? You should – and you should be even more interested in the ones being developed. Revolutionary patient education, health monitoring, and medical condition management tools are entering the market, and some could have a hugely positive impact on the healthcare industry as a whole.
Patient Education
Studies show that U.S. healthcare costs resulting from poor health literacy add up to as much as $238 billion per year. Lowering that total requires that a much greater focus be put on educating patients about their bodies, conditions, and diagnoses.
mHealth can do that. App developer Orca Health is harnessing the advanced display capabilities of tablets and smartphones to increase health awareness. Orca's apps use interactive 3D graphics to let patients explore inside the human body with incredible detail.
When using Orca's SpineDecide app, users can zoom in to inspect a single vertebra and spin it around for a 360° view. There are similar apps for the foot, eye, and shoulder, among other body parts, and the company just unveiled KidsDental, which uses dynamic, entertaining graphics to teach children how to care for their teeth.
Orca's apps make health education fun and interactive. More importantly, though, widespread adoption of tools like theirs could increase health literacy among consumers, which would lower the costs of healthcare.
Health Monitoring
Since mobile devices were designed for portability and can be with you at all times, they're ideal tools for tracking biometric data.
The trend of "self-monitoring," which uses smartphone apps and wearable devices to collect and measure personal health data, is growing rapidly. Juniper estimates that by 2016, over 3 million people will be monitoring themselves over mobile networks.
Tools like the FitBit and Jawbone UP track data on their wearers' activity levels, sleep patterns and eating habits and can challenge users to meet or exceed daily goals. The devices are popular with health and fitness buffs who not only want to live well but know just how well they're living.
Mobile tools are also useful for those seeking to lose weight through dieting since they can track food intake to encourage healthy eating. iPhone app MealSnap lets users take a picture of their meals and get back instant calorie count estimates. Fooducate reports the nutrition information of a packaged food product when you scan its barcode, then suggests healthier alternatives.
Condition Management
Other mobile tools under development could be especially useful for patients who suffer from medical conditions and need to monitor personal metrics in order to stay well.
Juniper's research found there's a high demand for mHealth products for cardiac outpatients; experts predict that a multitude of heart-health apps will emerge in 2012. Today, the AliveCor tracks its users heart rate data using smartphones, but it's not yet available in the U.S.
There's also a large market for mobile tools that aid in managing chronic diseases, like diabetes and COPD, and ensuring patients get proper treatment.
A wireless glucose meter from Telcare, the BGM, debuted at this year's Consumer Electronics Show (CES) to rave reviews. The device works like a traditional blood sugar meter but also sends measurement results to a secure online database immediately following testing.
Telcare's tool electronically aggregates the glucose readings, which diabetics today usually just write down, and enables physicians to access that data remotely at their earliest convenience. This ensures doctors can review accurate readings – since patients can't report false numbers – and may hold patients more accountable to test at appropriate intervals.
The BGM, and a wealth of other awesome mHealth tools, will be widely available later this year.
What kinds of mobile health tools do you want your patients to use?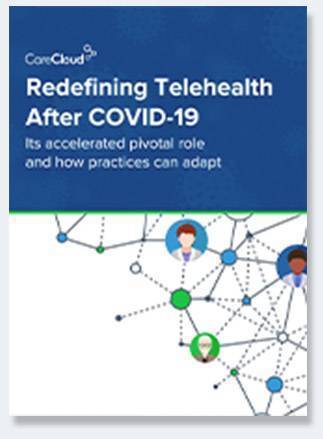 Download your free copy of:
Telehealth Redefined: How Practices Can Thrive in a Post-COVID Standard of Care
Download Now!