As general operating costs skyrocket for medical practices, outside pressures force them to cut general operating budgets just to stay in business.
According to the Medical Group Management Association's (MGMA) Cost Survey for Multispecialty Practices: 2011 Report Based on 2010 Data, practices reduced operating expenditures by 2.2 percent in 2010.
This number stands in stark contrast to the 52 percent increase in operating costs that medical practices have faced since 2001, which exceeded revenue gains over the same period, according to the MGMA.
Multispecialty practices not owned by hospitals saw revenue increase 46 percent since 2001, with 8.5 percent of that coming since 2009, according to the report.
The recent increase in revenue is likely due to tightening of budgets and scrutinizing operating expenditures, reports MGMA. While medical practices increased spending on support staff by almost 5 percent in 2010, they decreased drug and supply costs by 8.5 percent.
The largest budget cut for multispecialty practices in 2010 was in furniture and equipment spending, reducing expenditures by roughly 23 percent.
"The tenor of these findings speaks to an environment of conservatism," William F. Jessee, MD, FACMPE, MGMA president and CEO, said in a statement.
"In an effort to reinforce themselves against a draconian proposed cut to Medicare payments, as well as other factors, they have worked to reduce operating expenses, and renegotiate rates with vendors, supply companies and insurance carriers."
Changing reimbursement rules and government requirements are making it increasingly difficult for physicians to run a profitable practice, but they are currently finding ways to pinch pennies without affecting patient care.
"This means medical practices are not spending as much money as they were last year, which isn't necessarily a good thing," continued Dr. Jessee. "There is only so much more practices can do to cut expenditures without inhibiting their ability to run a successful, innovative practice."
The concern is that overall patient care and provider satisfaction may suffer if operating costs continue to increase and practices are forced to make difficult decisions on how they spend their money.
Data was collected from more than 44,000 providers and 1,994 groups for MGMA's Cost Survey.
How is your practice cutting costs in these difficult times? Share your ideas below.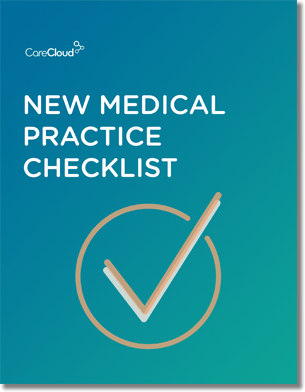 Do you know what you need when setting up a new medical practice?
Get our New Medical Practice Checklist
Download Now!