If you aren't worried about your reputation on physician rating websites, you may be in for a surprise. A recent Vitals survey revealed 47% of people who looked up physicians online felt differently about a physician after viewing their profile on a physician review site.
Ratings aren't hard for prospective patients to look up either since all it takes is a quick Google search of your name and city. Some of the most used physician rating sites include ZocDoc, Rate MDs, Doctor.com, and even Yelp.
And if you think you can cover up negative ratings by planting some of your own, think again. Fabricating your own reviews online is actually illegal. Not to mention, it's relatively simple for patients to determine which reviews are fake and which are legitimate.
Luckily, there are better ways to garner positive reviews on physician rating websites.
Adopt Patient Feedback
Unless your practice just opened for business, chances are a few online reviews probably already exist. Hopefully, these reviews are positive, but if not, listen to the negatives and turn them into positives.
For example, patients may be giving you horrible ratings based on long wait times. Discovering this allows you to be proactive by adopting appointment-scheduling software that streamlines patient flow. If these patients end up coming back, they will notice the change and may feel compelled to retract their previously negative statements.
Engage Longtime Patients
Longtime patients become loyal to your practice presumably because they are pleased with the quality of care you provide.
Patients like these will probably be more than happy to write a review for you and it will more than likely be a positive one.  If they mention how long they've with you in the review, it may help convince prospective patients looking for a long-term physician.
Maintain a Facebook Page
Although not exactly a physician review site like ZocDoc, a good Facebook page can serve a similar purpose. A Facebook business page can act as a sounding board for your current patients – one in which you can filter out unfounded malicious comments and reviews.
If you already have negative reviews on certain physician rating websites, a Facebook page may rank higher in Google search results and push those negative results further down the page where they are less likely to be seen.
Know When To Ask
Although you should never explicitly ask a patient to write a positive review, you increase the likelihood of good reviews by requesting them at the right time. Request a review after treatment was rendered effectively and quickly, not after a patient had to sit in your waiting room for 45 minutes.
You can simply ask them in person at the end of the visit or through email correspondence. Email works well because patients will already be online. Just create a conversational looking email template for requesting reviews that includes a link to your physician rating site of choice and a reminder that reviews needn't be long.
Remember, even when using these tactics, you're likely to receive negative reviews on physician rating websites from time to time. It's ok. No practice is perfect. But if the good reviews outnumber the bad, you'll likely leave a favorable impression on potential patients who find your practice online.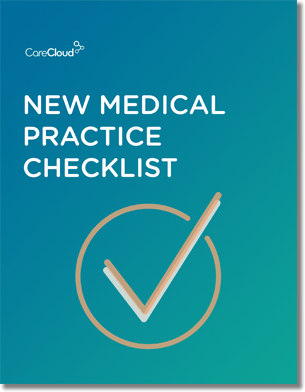 Do you know what you need when setting up a new medical practice?
Get our New Medical Practice Checklist
Download Now!