CMS recently released its Stage 3 Meaningful Use proposed rule and it appears to address some of the most vocal criticism from industry stakeholders regarding final rules for Stages 1 and 2.
The new rule aims to:
* Simplify meaningful use reporting periods
* Promote greater EHR interoperability
* Drive more and better healthcare analytics
Creating a 'Learning Healthcare System'
To promote more data-driven decision-making, the agency plans to use Stage 3 specs to create a vast and standardized database of health information. CMS predicts gains for population health and medical research. In addition, the proposed unparalleled level of insight could lead to a "learning healthcare system," CMS says.
Actionable data would deliver better and more coordinated patient care. That's among the plans outlined in the full 301-page rule document.
CMS also proposes to:
* Make electronic transmission of patient data more complete and seamless
* Add electronic Clinical Quality Measures (CQMs) information to make the database even more robust
* Create Common Clinical Data Set (CDDS) information standards, an essential component of ONC's 10 Year EHR Interoperability Roadmap.
How the New Rule Affects You and Your Practice
If you're a provider receiving a patient via transfer or referral, the Stage 3 rule would require incorporation of the patient summary of care document into your EHR. The rule also mandates medication reconciliation, a check of allergy notes, and creation of a current medical problem list. The goal is improved care coordination.
The Stage 3 proposed rule seeks to eliminate the somewhat confusing staggering of MU requirements. If finalized, starting in 2018, all criteria become the same, regardless of the year an eligible provider first attests for meaningful use.
Alignment of the Meaningful Use program with the PQRS system could simplify administrative duties for eligible physicians. Also, any paper-based submissions permitted as part of Stage 1 or Stage 2 attestation will now transfer to 100% EHR-based.
Stage 3 criteria could eventually bring all participating providers onto the same level of health IT adoption, perhaps by 2018, according to a HealthITAnalytics article.
Eligible providers can continue to attest using a 2014 Certified EHR for 2015 to 2017. An upgrade to 2015 Certified EHR Technology remains optional until 2018.
Financial penalties (officially, 'payment adjustments') outlined in Stage 2 remain the same in Meaningful Use Stage 3.
An open comment period on the proposed Stage 3 Rule runs through May 29, 2015.
Looking for an easy-to-use, Stage-2 certified EHR that can grow with your practice? Watch this quick video to see the EHR doctors call "amazing."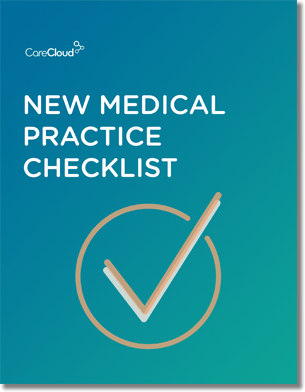 Do you know what you need when setting up a new medical practice?
Get our New Medical Practice Checklist
Download Now!