Thanks to the power of big data, healthcare organizations now have access to troves of data and analytics that can ultimately help executives make decisions that put healthcare systems on the best path forward, meet patient demand, and prepare for future industry changes.  
However, leveraging that historical data into meaningful, actionable insights can be challenging with so many data points across the enterprise. While presenting that information about past events is extremely valuable in an industry that relies on research to make evidence-based decisions, the organization is left in the dark when it comes to what is likely to happen in the future.  
In addition, these broad, complex data categories are typically stored separately within practice management systems, which makes it hard to get a comprehensive view and interpret that data cohesively.  
However, extending these data points into new technologies that leverage the power of artificial intelligence and machine learning algorithms creates an advanced analytics tool that can help healthcare organizations predict future events and make decisions to prepare for those predictions. This is called predictive analytics. 
What is predictive analytics? 
According to Deloitte, predictive analytics is a discipline that utilizes modeling, data mining, statistics, artificial intelligence, and machine learning to evaluate both historical and real-time data, in order to make predictions about the future. For healthcare, this means the opportunity to identify possible future trends in patient care across populations.  
In essence, predictive analytics uses machine learning and artificial intelligence models to turn disparate data from a variety of sources into actionable insights, giving the organization the ability to plan for the road ahead and make the most informed decisions possible.  
Based on an analysis of historical data, these tools can be used to predict types of behavior and patterns, including how to allocate resources at certain times, when to increase staffing, when to restock items and more. 
The technology is becoming more popular in healthcare, as it is helping healthcare providers become more efficient and meet the needs of the patient population. According to one study, 93% of health organizations say predictive analytics is important to the future of their business, and 89% of providers currently leveraging the power of big data and machine learning or planning to do so in the next five years.  
Here is a look at a few benefits of what predictive analytics can bring across the enterprise: 
Better patient care  
One of – if not the most important – benefits of predictive analytics is improving patient outcomes, which aligns with every healthcare organization's goal at its core. When a predictive analytics platform is integrated with a patient health records solution, organizations can get out in front of potentially serious medical events and proactively treat the patient.    
That is especially true in today's healthcare climate of population health management and treating chronic conditions. Big data allows organizations to identify patients at risk of developing chronic conditions early, helping to avoid long-term health problems that can be difficult and expensive to treat. 
For example, using predictive analytics technology to find patterns, assess risk, and predict outcomes for COVID-19 patients helps physicians understand who is at risk and allocate resources to groups more susceptible to the virus.  
This can ultimately help prevent hospital readmissions (which can lead to costly penalties) and public health crises, shifting the focus of healthcare to preventative care rather than treating patients who are already sick.  
Improved clinical performance 
With big data analytics helping to predict possible outcomes, healthcare workers can operate more efficiently and avoid information fatigue while navigating through electronic data. 
One study shows that with the help of intelligent analytic systems, physicians are armed with quick and accurate information regarding the patients and treatments, helping physicians work more effectively and provide a better patient experience. 
With a machine-learning algorithm to help plan a course of treatment that will work best for their patients, healthcare organizations can work quickly and keep a steady flow of patients – and thus a steady flow of revenue – without sacrificing the quality of patient care.   
Improve operational efficiencies 
Armed with data-driven insights, your organization can identify operational inefficiencies, such as understaffing or overstaffing. By leveraging big data and machine learning, organizations can make informed decisions to address those gaps. 
For example, a hospital that routinely experiences an emergency room rush at certain times of the day can use that data to predict when that rush will come. An understaffed department can lead to a packed waiting area and unhappy patients, while an overstaffed department can lead to operational and financial woes.  
With data-driven insights to help predict when that rush will come, hospitals can staff accordingly to meet demand during busy periods or save on personnel costs during slow times.  
Revenue cycle performance and budgeting 
One of the most powerful benefits of big data and analytics is the never-before-seen data gained from the organization's financial processes. By leveraging predictive analytics, organizations can get insight into payer-specific behavior and predict when claims will be paid with a high degree of accuracy, helping organizations manage the revenue cycle process and forecast revenue and correct issues before they even occur.  
Armed with correlative data from across the enterprise, executives are making more informed budgetary decisions. One recent study shows that more than half of healthcare executives at organizations currently using predictive analytics are saving at least 15% or more of their total budget thanks to the technology.  
Using that data to predict what your healthcare system will need and when it will need it makes budgeting much easier for your finance staff. In addition, predictive analytics can help eliminate wasteful spending and indicate where more resources are needed within the organization.  
More efficient marketing  
Across any industry, measuring the return on marketing spend is difficult, but it is even harder in the healthcare industry because it is difficult to track the acquisition point of patients. But what if you know which patients best fit your practice and you can target them with ads as they choose their healthcare provider? 
Most research done by patients into their personal healthcare is done online, leaving a well-marked trail, which can point you to patients at high risk for specific medical conditions.  
With predictive analytics, healthcare organizations can identify which patients are likely to seek out their services and cast a net just wide enough for those cohorts, rather than marketing to the masses. This allows organizations to capture patients who are likely to boost revenue and build the practice.  
Reduce no-shows 
When patients do not show up to appointments or cancel at the last minute, that means lost revenue opportunities and an inefficient workflow. However, using predictive analytics in conjunction with electronic health records can help keep calendars full and eliminate those inefficiencies. 
According to a recent study, predictive analytics models can accurately identify the risk of a patient appointment no-show or late cancellation, which gives the organization the ability to send out extra appointment reminders or offer open slots to other patients.  
Ultimately, this helps reduce administrative burden and improve clinician workflow – not to mention reducing reimbursement losses due to unfilled appointments.  
Cut supply chain costs 
The healthcare supply chain is one of the largest cost centers for healthcare providers, making up nearly a third of the average hospital's overall operating expenses. However, it doesn't have to be that way. By implementing evidence-based and data-driven healthcare supply chain management practices, hospitals could save millions.  
In fact, one such study says hospitals can leverage predictive analytics to reduce total supply chain costs by nearly 18%, or up to $9.9 million each year. That could free up money for necessary investments in staffing, equipment, capital projects, and more.  
Hospitals with more efficient and cost-effective supply chain management processes use predictive analytics to decrease variation in pricing and product use, leading to a reduction in waste, a better procurement process, and an improved overall performance. 
In conclusion 
In today's fast-paced healthcare industry where regulations and public health concerns are constantly shifting, gaining insight into what lies ahead is invaluable. It is no wonder why 74% of health executives in a recent survey said their organizations would invest more in predictive modeling. Staying ahead of the curve and getting out in front of industry trends is important in any industry, but a mission-critical sector like healthcare stands to benefit greatly from making the best use of its data.  
If you are often left wondering how to take control of your own data and derive more actionable insights from it that can help your organization make better decisions, increase revenue, operate more efficiently, and improve patient care, then you should consider investing in a predictive analytics platform.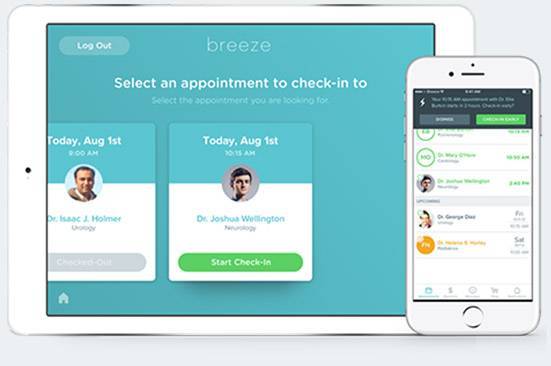 Product Tour
See how you can achieve clinical, financial & operational excellence
Take a Tour