With suspense building for ICD-10 about a year from now, we give a nod to some classic Halloween horror movies, taking a fine-toothed pitchfork through a list of scary sounding ICD-10 codes.
We uncovered ICD-10 codes that remind us of some of our favorite scary flicks. Read on if you dare, but some of these descriptions could lead to F51.5 (nightmare disorder) and/or F40.233 (fear of injury).
ICD-10 Codes for Action Straight out of a Horror Movie
W29.3XXA (contact with chain saw–"Texas Chainsaw Massacre")
R44.0 (auditory hallucinations—"Paranormal Activity")
R44.1 (visual disturbances—"The Shining")
Y08.01 (assault by hockey stick [Jason wore a hockey mask in "Friday the 13th"])
W31.81 (contact with roller coaster, "Final Destination")
W56.21XA (bitten by Orca, "Orca: The Killer Whale")
X99.2 (assault by sword or dagger, "Halloween," all 10 of them)
W27.0 (contact with axe –"American Psycho")
T71.224 (asphyxiation due to being trapped in a car trunk, undetermined) – not sure this ever happened in a horror movie, but scary nonetheless …
Codes for the Creature Features
X32.XXXA ("exposure to sunlight"– useful in any vampire movie)
K03.0 (speaking of Dracula…"excessive attrition of teeth")
L68.0 (more of a werewolf issue—"hirsutism")
ICD-10 codes for Scary Locations
Y92.89 (includes abandoned house as place of occurrence)
Y92.86 (slaughterhouse)
Y92.828 (swamp/other wilderness area—"Swamp Thing"/"The Blair Witch Project")
What's Halloween without some phobias? F40.218 includes fear of insects, parasites, snakes, and less commonly, chickens. Also, we don't know how universal this phobia is, but healthcare providers are less likely to see patients with F40.232.
Scared of how ICD-10 is going to affect your practice? Watch this on-demand webinar to get 5 Steps to Jumpstart Your ICD-10 Plan Today.
---
The material and information contained on this website is for general information purposes only. You should not solely rely upon the material or information on the website as a basis for making any business, legal, medical, or any other decisions. While we endeavor to keep all information up-to-date and correct, all information in this site is provided "as is," and CareCloud Corporation and MTBC Inc. make no representations or warranties of any kind, express or implied, about the completeness, accuracy, reliability, suitability, or availability with respect to the information contained on the website for any purpose. Any reliance you place on such material is therefore strictly at your own risk.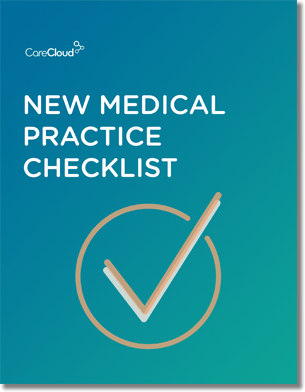 Do you know what you need when setting up a new medical practice?
Get our New Medical Practice Checklist
Download Now!