In a major policy shift, federal regulators are seeking tighter restrictions for the facility fees hospitals charge Medicare for emergency room visits. This policy is controversial, with some lawmakers saying encourage upcharges, and facility fees are expected to stabilize at one flat rate moving forward.
As it stands, when a physician provides a service to a patient in a location that is considered part of a hospital, Medicare's payment rules permit said hospital to submit a claim for provider-based facility charges. The hospital's claim for the use of its facility then appears on the medical bill as a "facility fee." Although facility fees are entirely legal under current laws, they're viewed as controversial.
Oftentimes, facility fees are higher than the cost of the physician's actual services and may far surpass the cost of providing the same service in a private practice setting.
For years, the Centers for Medicare and Medicaid Services (CMS) have let hospitals decide how much to charge Medicare for certain emergency room operating and staffing costs. In 2013, rates for emergency room facility fees started at $51.82 for basic patient visits and rose to $344.71 for the more complex procedures.
In 2014, however, CMS is recommending a new flat rate of $212.90 for all emergency room visits across the board. The move to standardize these fees indicates that CMS is searching for a better way to prevent hospitals from upcoding at a higher level than they actually deserve. 
Last year, a Center for Public Integrity investigation found that, despite little evidence that patients needed any more treatment, thousands of providers billed for more complex and costly healthcare over the past decade. 
What's more surprising is the bulk of costly claims coming from hospital emergency departments, which billed more than $1 billion in increasing Medicare facility fees. In response, HHS Secretary Kathleen Sebelius and Attorney General Eric Holder have warned hospitals of possible criminal prosecution against providers caught upcoding. 
The flat-rate facility fee proposal, though, is still drawing major resistance from large provider organizations. Hospitals claim that facility fees are necessary to help cover the unforeseen costs of pricey medical technology and resources, such as operating rooms and staffing needs.
Some argue that paying emergency room facility fees at just one rate will overpay hospitals that mainly treat people with relatively minor conditions in the ER, while skimming providers like trauma centers, which mostly care for the seriously ill.
Whether charged at one rate or five, the mere existence of facility fees is a touchy subject. Ultimately, these fees mount on top of physician bills and hospital charges for already expensive tests, medicines and DMEs.
It's up to CMS to decide what's the best course of action to take to redirect the billions of dollars Medicare wastes annually on unnecessary outpatient care. Stay tuned to PYP as we keep you posted on any updates associated with facility fees.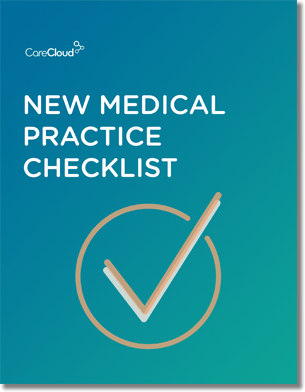 Do you know what you need when setting up a new medical practice?
Get our New Medical Practice Checklist
Download Now!