Doctor's offices around the U.S. are now adopting in-house pharmacies, often generating tens of thousands of dollars in additional revenue.
This week, we'll analyze the pros and cons of doctor dispensed medications, and whether or not you should consider a similar system for your practice.
Pros
Additional Revenue
According to the National Center for Health Statistics, the typical doctor sees 25 patients a day and writes 1.4 prescriptions per visit. If the practice were to make $10 on each of the 35 prescriptions, it would increase daily profits by $350 without occupying any more of a doctor's precious time.
Physicians are already performing more internal services like lab tests, x-rays, and electrocardiograms just to increase revenue streams.  Why shouldn't they incorporate office dispensaries in their practice?
Several states are falling in line with the trend. A recent ruling by an Arkansas circuit judge will facilitate a doctor's ability to sell medications in the state. Supporters advocate patients should have the right to choose where they buy their medications.
Doctor dispensed medications are becoming so profitable that private equity firms are investing in the business, and political lobbying for dispensaries is in full swing.
Convenience
Providing patients with medications at the point-of-care adds a certain degree of convenience not available in the traditional doctor/pharmacy relationship and can augment patient satisfaction.
According to the Journal of General Internal Medicine, between 28 percent and 31 percent of new prescriptions are never filled, leading to serious health conditions.
Some suggest issues with transportation as a major cause. Patients on Medicaid or the elderly usually have to find rides to their physician's office, which often makes transport to the pharmacy even more challenging. In these cases, receiving both services at the same location would eliminate the hassle.
Safer Treatment
Doctor dispensed medications can also increase patient safety on some occasions.
In worker's compensation cases, the system can be so bureaucratic and complicated that an injured employee could wait days before receiving needed medication through a pharmacy.
"We did not institute this because of the money," said Dr. Marc Love, a managing partner of the Spine Center, a chain of clinics in Maryland. "We instituted it because we were having significant difficulty providing the care for workers' compensation patients."
In-practice pharmacies can also ease problems with over-prescribing. A recent study found that more than 1 in 100 discontinued prescriptions were filled by a pharmacy nonetheless.
Cons
Still, many physicians have a number of concerns when it comes to dispensing medication.
Logistical Issues
Some physicians are hesitant to change existing practice patterns in their offices or don't want to take up more office space to store drug inventories. Others are unwilling to upset local pharmacies, or may not want to go through the process of buying vast inventories of prescription drugs.
In response, a number of companies, or "middlemen," are making millions selling fully equipped systems that resemble mini-pharmacies with pre-packaged medications, storage units, and tracking software.
In New Mexico, a company called Calvin Scott Inc. offers solutions for weight-loss clinics that want to start generating extra revenue by dispensing medication to their patients. They create printed labels with a clinic's name and logo and prepare pill packages to a pre-determined, custom count.
Still, middlemen are taking a huge chunk of profits. On average, doctors are only making 70 percent of what insurers are paying for their drugs.
Overpricing
In a time of mounting health costs, some public officials are accusing doctors of over-charging for medications.
"I consider the fees that these people [physicians] are charging to be immoral," said Florida State Senator Alan Hays, whose proposed ban on physician dispensing was recently defeated. "They're legal under the current law, but they're immoral."
In 2007, alarmed by soaring prescription prices, California amended its fee schedule for physician-dispensed drugs, aligning reimbursements with the same rules that apply to pharmacies. Legislators estimated physician-dispensing companies were charging a 4,000-5,000% markup over the cost of prescriptions.
Government Resistance
While permissible in most states, doctor dispensing is usually carefully regulated. In New Jersey, for instance, physicians need to have a special permit from the state's Board of Pharmacy. In contrast, Pennsylvania has no permit requirements but heavily controls what doctors can charge.
Regulatory battles are unfolding in other states like Florida, Hawaii, and Maryland.
The American Medical Association's (AMA) official stance on the subject states, "Physicians may dispense drugs within their office practices provided such dispensing primarily benefits the patients."
It's important to check your state's policy on doctor-dispensed medications before offering your patients the service.
Are you considering an internal pharmacy in your practice? What concerns do you have?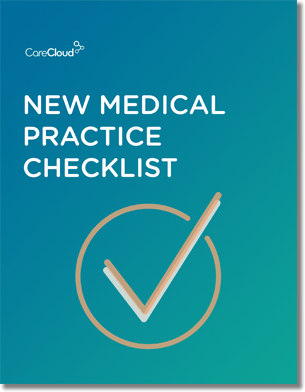 Do you know what you need when setting up a new medical practice?
Get our New Medical Practice Checklist
Download Now!