People are increasingly going online to find things they are searching for. Whether it's a ninja sword or a primary care physician, people are starting their search on the Internet. The question you have to ask is: Are they finding you?
If your practice doesn't have a quality website, you're missing out on a huge opportunity to attract new patients.
According to the Pew Research Center, 80% of Internet users look for health information online, including 44% who search for physicians or health professionals.
"If you build the right foundation and provide the answers that people are searching for," explains Mike Cuesta, Director of Marketing for CareCloud, "potential patients will find your site and fill up your appointment book."
Whether you have a website you're looking to fine tune, or planning to build one for the first time, here are Mr. Cuesta's five essential elements for your medical practice website.
1. Patient Forms – Make it easy for patients to schedule appointments, register and access important forms before they arrive at your office. Placing the registration form under a "Welcome" or "New Patient" tab will make it easy to find. Always make things easy to find.
2. News and Updates – Refreshing your site with recent blogs, news and other alerts or updates will help build an online presence and allow patients to feel comfortable that their doctor is engaged with the community and up to date on current issues. It will also help your practice rank higher in search engines, making it easier to find.
3. Contact Information – Prominently display contact information on every page, preferably in the top right corner and include the address in the footer of each page. Also, Google your practice to make sure it is showing up in local searches.
4. Patient Resources – With 80% of Internet users searching the web for medical information, make sure they have access to accurate data on your site. Provide patients with valuable content on popular health topics and link to trusted resources to give your patients the most up-to-date facts available. This will help you build trust with your patients while keeping them informed.
5. Services and Insurance – Don't make visitors to your site search for what services you provide or insurances you accept. Make this info easy to find and note whether there are special arrangements available, whether you take cash and suggest calling in to get more information on services and insurers not listed.
Your website can be a great tool to inform and educate your patients – use it to build a relationship that goes beyond just a couple visits per year. Build a better website and watch your business grow.
How do you use your website to boost business? Let us know.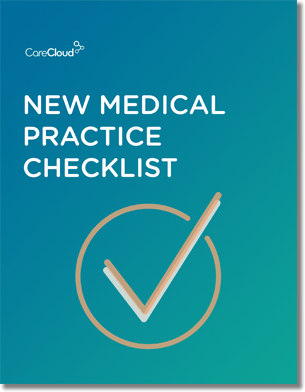 Do you know what you need when setting up a new medical practice?
Get our New Medical Practice Checklist
Download Now!