The healthcare industry is booming with 10 of the 20 fastest-growing occupations in the country being in healthcare-related fields, according to the Bureau of Labor Statistics.
In such a flourishing industry, there are many choices for current and future healthcare careers. So, with all these new healthcare jobs being created, where are the best places to work in health care?
Modern Healthcare tackled that question with their 2011 survey of the Best Places to Work in Healthcare. In-depth information was collected from employers and employees of companies with at least 25 staff members.
Surveys for employers asked questions about company policies, benefits, and demographics. Employees answered questions about leadership, culture, environment, satisfaction, training, and pay and benefits.
After compiling the data, Modern Healthcare put together a list of the 100 best places to work, breaking it down for small and large company categories as well. These are the 10 best healthcare employers according to Modern Healthcare.
Top 5 Places to Work in Healthcare
1. Weatherby Healthcare is a physician-staffing firm with 265 employees located in Ft. Lauderdale, Florida. Employees love the casual dress code, free company T-shirts, generous PTO policy, on-site gym, early Friday releases based on performance, and the president's open-door policy.
2. LiquidAgents Healthcare is a healthcare staffing agency with 54 employees located in Plano, Texas. Employees love the exclusive holiday parties, early-out Fridays, quarterly meetings in Las Vegas, Beer Cart Friday, and the employee break room that features a Ping-Pong table, pool table and X-Box Kinect.
3. Impact Advisors, LLC is a healthcare IT consulting firm with 87 employees located in Naperville, Illinois. Employees love the individual recognition and awards, annual employee retreat, involved leadership, additional PTO days for volunteer work and community service, and expert webinars for continued development.
4. CompHealth is a healthcare staffing company with 671 employees located in Salt Lake City, Utah. Employees love the chair massages, yoga classes, fitness challenges, daily fruit delivery, employee appreciation week, and the policy of getting paid for unused PTO.
5. Doctors Hospital of Sarasota is a healthcare provider with 475 employees located in Sarasota, Florida. Employees love the free monthly massages, on-site dry cleaning, on-site car washes, cookouts for milestones, and annual holiday parties and celebrations.
Best Healthcare Employers 6-10:
6. Texas Health Harris Methodist Hospital Southlake (Texas)
7. ZocDoc (New York)
8. The Women's Hospital (Indiana)
9. Baptist Memorial Hospital – Union City (Tennessee)
10. Hayes Management Consulting (Massachusetts)
Get the complete list of 100 best places to work in healthcare for 2011.
What is your favorite part about your current healthcare employer?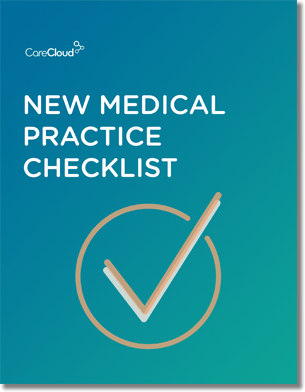 Do you know what you need when setting up a new medical practice?
Get our New Medical Practice Checklist
Download Now!