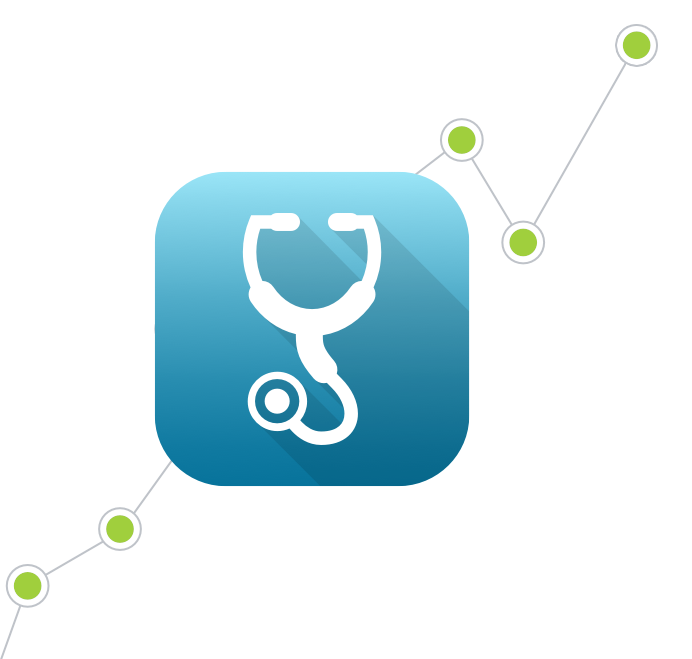 More Productive. More Profitable. Better Outcomes.
Get all of the tools you need to deliver better patient care – from managing patient flow to ePrescribing – with our complete Meaningful Use certified EHR. Charts, our EHR software, also integrates seamlessly with CareCloud Central, our practice management system, for a single clinical, administrative and financial solution. In addition to simplifying clinical handoffs, CareCloud also features patient engagement and clinical reporting tools that allow you to drive better patient outcomes.
Streamline Clinical Efficiency
Real-time Patient Workflows
Our cloud-based EHR gives you a complete, real-time view of how patients are flowing through your office — from check-in to check-out – with simple drag-and-drop tools. You can easily see how long patients are waiting and how resources like rooms are being used across your practice to maximize efficiency.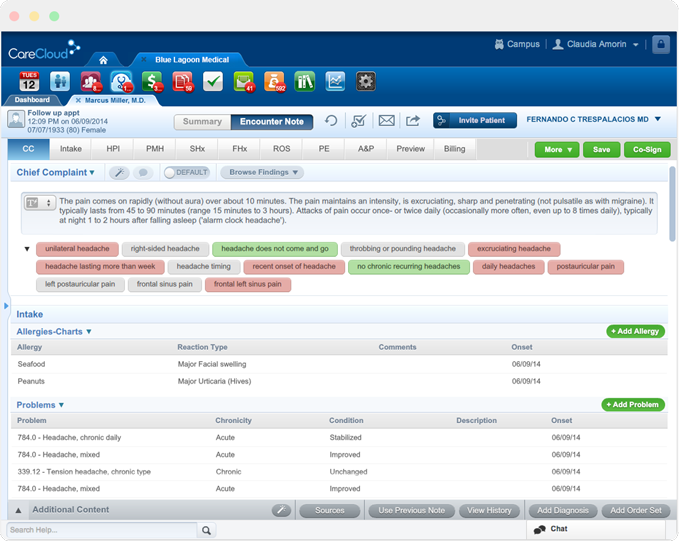 Your Day Just Got Shorter
Rapid Charting Capabilities
Expedite clinical encounters with easy to use charting-by-exception, reusable order sets, and configurable templates that can be saved and shared in our innovative content store. Reduce clicks and get more time for patients with one-click ePrescribing, one-click lab ordering and rapid pharmacy lookups that make building a care plan faster than ever before. Charts also provides you with real-time clinical decision support tools so you can always feel confident you're providing the best care possible to patients.
Meet Your New Inbox
Intelligent Task Management
Reduce the chaos in your day by managing all administrative and clinicals tasks in one unified "inbox," so you can spend more time providing care and less time on paperwork. From reviewing labs to ordering x-rays, all the tasks that used to add up and slow you down can now be more effectively managed with CareCloud's innovative task management tool.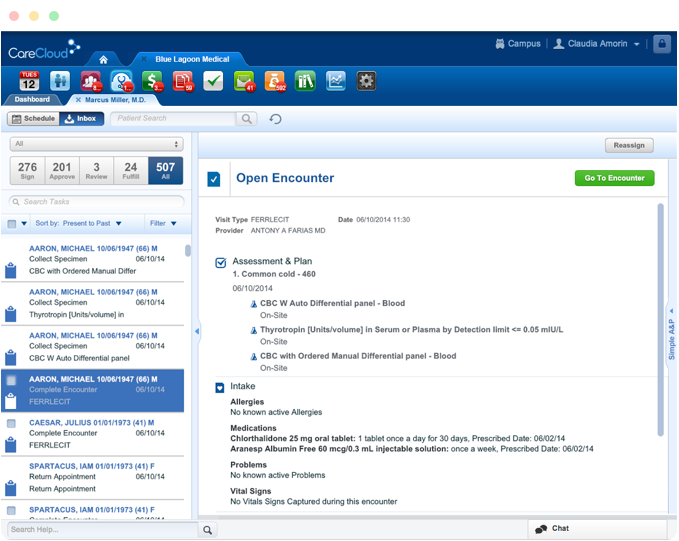 Capabilities for Your Practice
Charts includes: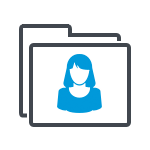 Rich Patient Summaries
With Charts, you get a comprehensive overview of a patient's complete clinical summary with exactly what you want to see – medications, problems, allergies, vitals, labs, immunizations and more. Also, quickly do refills and deactivate medications through interactive, pre-populated lists.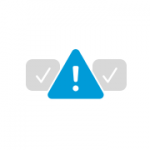 Clinical Decision Support
CareCloud Charts provides real-time intelligence to physicians at the point of care. Our EHR delivers critical clinical decision support capabilities such as identifying drug interactions so you know you're always prescribing the right medications, at the right time, to your patients.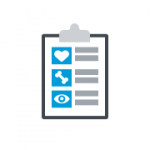 Innovative Content Store
With predefined configurable templates for dozens of specialties, you can document even faster and leverage best practices from your peers.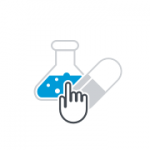 Assessment and Plan
Building your patient's care plan is easy with capabilities like one-click ePrescribing, one-click lab ordering, and rapid pharmacy look-ups. Our integrated order sets allow you to dramatically speed up the patient encounter, so you can see more patients throughout the day and get more money in the door.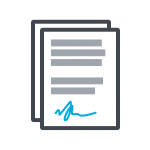 Customizable Letters
Automatically populate patient data onto a predefined letter template so you can complete your clinical documentation quickly and easily. With Charts, you can send your completed letter automatically to a third party (e.g., referring providers, payers or patients), which reduces the administrative burden on your practice.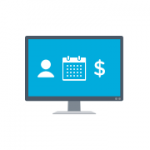 Charge Integration
Our EHR and practice management solution are fully integrated so you can easily translate clinical encounters into evaluation and management codes and rapidly submit claims to insurance companies all on one platform. The seamless integration allows the clinical, administrative and financial tasks around patient encounters to become quick and easy.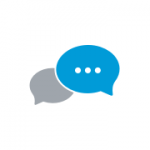 Clinical Messaging
Charts features our suite of patient engagement and social tools that enable physicians to securely communicate with each other and their patients through our online patient portal. Plus, the online chat feature allows each member of your practice to share and collaborate in real-time to increase productivity.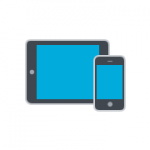 Mobile App & More…
Manage your busy workday and quickly access patient data through CareCloud's mobile app.
Meaningful Use Reporting
CareCloud Analytics gives you rich, detailed reporting capabilities to simplify Meaningful Use attestation and ensure you are successfully tracking toward your Meaningful Use goals across core and menu objectives and Clinical Quality Measures (CQMs). These detailed reports give you key insight on where to focus in order to gain EHR government incentives and avoid costly audits.
You Are Not Alone
Help When You Need It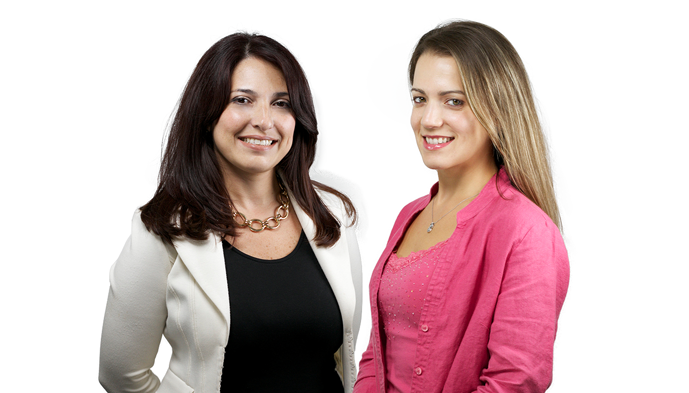 CareCloud delivers exceptional support from the start. Our experienced Professional Services team can help your practice get trained on Charts quickly and easily, so you can start using your cloud-based EHR software to treat patients and attest for Meaningful Use in less time than you thought possible. And after go-live, our highly-trained support staff is just a phone call away.
CareCloud Charts has been cutting my time down by a few hours every day. It's going to be the difference between survival or not.

Dr. Lawrence Berger - Cardiologist
Lawrence Berger, MDPA

It is a pleasure to work on the CareCloud system. This is the smartest system on the block. It has changed my thought process on EHRs.

Jennifer Cassidy - Practice Manager
Office of William Kehne Moeller, M.D.

My experience with CareCloud has been fantastic. The implementation team made the transition to EHR seamless. I have recommended their services to several colleagues and look forward to a long partnership with CareCloud as I expand my practice.

Dr. Warner Siegle - Physician
Independence Foot and Ankle