How frequently have you heard how the internet has changed modern society? Undoubtedly, it has altered how you interact with family members, make purchases, and use services and products. Additionally, it has certainly changed the way people search for medical information. 
Healthcare professionals have always placed a high priority on improving patient outcomes. However, the switch from fee-for-service to value-based care has changed the way healthcare professionals approach this objective due to telehealth. Now with the help of telehealth, you can take control of your practice and obtain the services you need. The telehealth revolution has begun! So, let's learn more about telehealth and its operation in this article. 
Table of Content
[1] What is telehealth? 
[2] What are telehealth services? 
[3] How to use telehealth? 
[4] How does telehealth Work? 
[5] What is telehealth Appointment? 
[6] How is telehealth used in healthcare? 
[7] Why is telehealth Important? 
[8] What are the Benefits of telehealth? 
[9] How much does telehealth Cost? 
[10] What is the difference between telehealth and Telemedicine? 
What is Telehealth?
To access and manage healthcare services remotely, telehealth uses digital information and communication technology. Technologies include desktop and mobile computers, as well as tablets and smartphones. 
You may use this technology at home. In remote areas, telehealth may be provided by a nurse or other healthcare professional out of a clinic or mobile van. Another term for telehealth is the use of technology by your healthcare provider to enhance or add to current medical services. 
Telehealth services were widely used during the COVID-19 pandemic and are still being used today. The following are the goals of telehealth, also referred to as e-health or m-health (mobile health): 
Make it easier for people who live in remote or rural areas to access healthcare.

 

Keep everyone safe if anyone has an infectious disease.

 

Offer primary care for a variety of ailments.

 

Make services easier or more convenient for people with limited time, mobility, or transportation.

 

Make medical professionals accessible.

 

Between the members of the medical team and the patients being treated, and better care coordination.

 

Make recommendations for self-managing your health care.

 
Many people found Telemedicine beneficial during the COVID-19 outbreak and continue to utilize it. Telehealth solutions include live video conferencing, mobile health apps, chronic care management (CCM), and remote patient monitoring (RPM).  
What are Telehealth Services?
People naturally want to use telehealth technologies to enhance care, provide convenience, promote access, and support sustainability because the internet and mobile devices are now a part of every aspect of our lives. telehealth services include consultations and virtual counseling sessions to text message public health alerts and on-demand provider training. 
Telehealth offers a wide range of specialized care. Telehealth is especially useful for keeping an eye on and improving ongoing medical conditions like medication changes or chronic illnesses.   
Telehealth Addresses Primary Care Physician Shortages
Patients at smaller, less resourced hospitals now have access to specialists working at bigger regional facilities thanks to telehealth.  
Unquestionably, the use of telehealth in hospitals to address physician shortages is driven by access issues and difficult-to-reach populations, as demonstrated by a 2014 study. In addition to being implemented in rural areas and underserved urban areas to improve healthcare accessibility, telehealth is being used to treat inmate populations. 
The Department of Defense, and the Department of Veterans Affairs, have been utilizing telehealth modalities to improve access to healthcare services and foster higher-quality care.    
Telehealth for Training and Education
With the aid of digital telehealth technologies, many organizations, including Harvard's Safety, Quality, Informatics and Leadership (SQIL) program, which uses a blended learning methodology, provide healthcare education. 
SQIL develops a new medical education model that uses information technology (IT), data, and a culture of continuous improvement to help healthcare organizations transform into real learning systems. On-demand content is combined with in-person training in this model. 
Patient Engagement and Telehealth
Telehealth services have allowed patients to have more control over their health. Patients are empowered to manage chronic conditions, lose weight, increase physical activity levels, and find emotional support thanks to educational videos, health management apps for mobile devices, and online health learning and support communities.  
Diabetes patients can record and report their blood sugar measurements using glucose monitoring devices and carbohydrate tracking apps. Other patients communicate with their doctors and make appointments through safe online portals.  
To expand their toolkits for self-care, they also access health education content via computers and smartphones. They are also using wearables and monitoring systems to learn more about their sleeping habits, vital signs, and activity level. 

Telehealth and Provider Communication
Increased communication among care providers via digital and telecommunications platforms is a significant development due to telehealth solutions.  
Telehealth services enable teams of healthcare providers to share information more easily and collaborate in treating their patients. Primary care physicians are using telehealth solutions to consult specialists and other providers to improve access for their patients in areas with limited provider availability. 
How To Use Telehealth?
It is easy to understand how telehealth works. Essentially, it allows physicians to treat patients whenever and wherever they are needed, using a computer or smartphone. Here are a few examples of how telehealth can be an excellent alternative to the traditional healthcare system: 
Diagnosis of common medical issues such as headaches, sore throats, back pain, and digestive issues

 

Inquiries about various medical problems and home remedies

 

Check-ins or follow-ups for chronic care after treatment

 

Short-term medical prescriptions are refilled more quickly.

 

Holidays, weekends, late nights, or any other time when regular medical care is unavailable. 

 

Patient's inability to leave the house due to illness or inclement weather.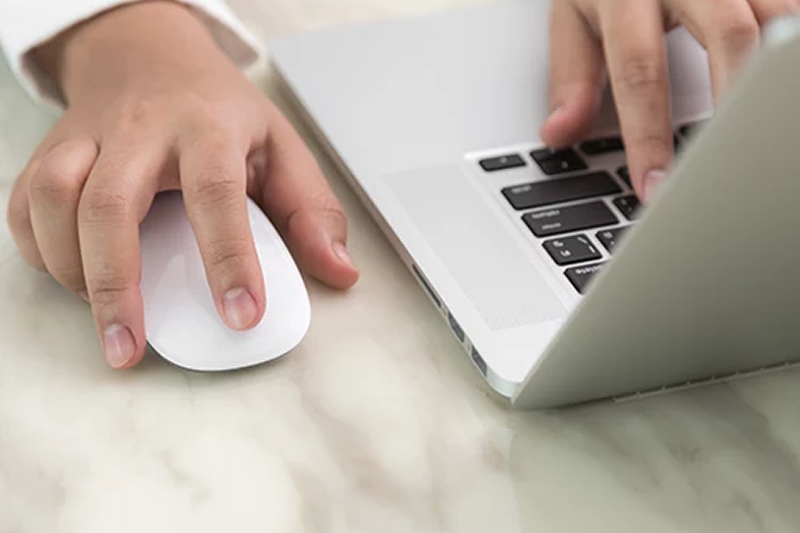 It is very simple to use telehealth services. Traditionally, the service is accessed through an online account or a toll-free phone number. Patients request a visit, providing basic information about their condition, and then the physician accepts, declines, or schedules the visit for the future. Although telehealth is a superior technology, it may only be appropriate for some practices or situations. Before using it, assess your patient's needs and ensure that the technology is used appropriately.  
A telemedicine demonstration can provide more information. 
How Does Telehealth Work?  
Patients can obtain telehealth solution in various ways, depending on what their primary care physician offers. The following are the most typical workings: 
A patient portal allows them to send and receive emails from their doctor or nurse, request prescription refills, and make appointments using the security of a username and password. Doctors can also discuss the results of their lab or imaging tests with them and explain what they mean. This is often faster than calling them. 
Some doctors allow their patients to make appointments via phone or video conference. These meetings are frequently held with mental and behavioral health professionals and urgent care clinics. 
Internal Meetings Between Care Providers
To provide better care, providers can also use technology. In a virtual consultation, for instance, primary care doctors can get advice from specialists in other cities when they have concerns about your diagnosis or course of treatment. 
The specialist receives exam notes, a patient's medical history, test results, X-rays, and other images from the primary care physician for review. By email, the expert might respond. They might also conduct a virtual visit with you at your doctor's office. They might even request a face-to-face meeting. 
A nurse or other health care provider in a rural area may use technology to deliver care from a doctor's office, clinic, or mobile van. To conduct a remote consultation, they could dial a specialist or provider at a hospital. 
Want to know why should you implement a telehealth solution? Telehealth has a wide range of applications. However, it can only partially replace doctor visits. If someone suffers from chronic illness, they can leverage it to share home readings such as blood pressure or blood sugar levels with their doctor and discuss them. Virtual urgent care can help determine whether patients need the assistance of a doctor.  
For example, if they have a common cold, they can stay at home; if they have sinus pain, the physician may be able to guide them through self-examination to determine what's causing it. On the other hand, a sore throat may require an in-person test known as a throat culture. An earache could indicate an infection that requires immediate attention. Or patients may need a medication shot to treat their condition. 
It is not possible to have surgery online. However, surgeons can monitor their patient's progress via telehealth. An in-person exam is sometimes the only way for a physician to confirm their diagnosis. 
What Is Telehealth Appointment?
A telehealth appointment is the same as a regular doctor's visit. The only difference is that the patient will see and speak with the doctor via videoconferencing. 
telehealth appointments can be very similar to using Skype or FaceTime. Patients can speak naturally as if they had an in-person conversation while seeing and hearing their doctor. 
Can Telehealth be Used for all Appointments?
Telehealth works best when most of your appointment is spent talking with your doctor. A doctor can examine you more thoroughly using specialized equipment. When this is necessary, a nurse or a health center staff member will accompany you during your appointment. 
Not all appointments are appropriate for telehealth. If a thorough physical examination is required for the patient's appointment, an in-person or face-to-face visit may still be necessary. 
How Is Telehealth Used In Healthcare?
Healthcare professionals did everything they could to reach out to people from all over the world amidst the pandemic's clamor. The best and most practical way to do that has been through telehealth solutions. 97% of healthcare professionals have used telehealth due to the pandemic. 
Although this may have originated from a global need, it demonstrates the significance of telehealth and how it can overcome many barriers between individuals and healthcare services. This transient circumstance has undoubtedly given us a new perspective on the world. 
Patient Safety
The infections that exist in hospitals are one of the main causes for asking people with weakened immune systems to stay at home. Furthermore, if patients frequently visit their doctor at the hospital or clinic, safeguarding their health is even more difficult.  
Thanks to telehealth technology, primary care physicians and specialists can now visit their clinic locations as frequently as possible. According to a survey, many patients have voluntarily switched to using telehealth services to schedule their doctor appointments. Video conferencing is the best tool for improving patient engagement and remote patient monitoring. 
Improving Healthcare Access for Senior Communities
In addition to increasing convenience, telehealth can be made simple and lower hospitalization risks in senior communities. Telehealth services can now be used in healthcare settings outside of rural areas to cut down on patient screenings and other mental health services.  
An improvement in health information technology may be beneficial for senior housing. Since they must stay at home and take their medication in the comfort of their own home during the pandemic, it is more practical. 
Bringing Care to More
The pandemic has brought attention to global racial, economic, and geographic disparities. When it comes to medical treatments and telehealth, this is crucial. The rapid adoption of telehealth and telemedicine helped with the issue of scarce resources.  
Patients everywhere can now get connected support from the convenience of their homes. Telehealth services can empower societies where access to healthcare is limited. 
CareCloud offers physicians a chance to make people more at ease using digital healthcare solutions. 
Why Is Telehealth Important?
Telehealth connects patients with essential healthcare services through videoconferencing, remote monitoring, electronic consultations, and wireless communications. Telehealth makes it easier for patients to access doctors and specialists, ensuring they get the right care when they need it. 
Currently, 76 percent of American hospitals use technology like video to communicate with patients and consult practitioners over distance. Most state programs cover telehealth services in some capacity, and many private payers accept coverage for telehealth services.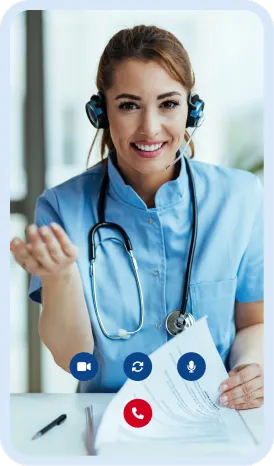 Telehealth is now more crucial than ever in the following ways. 
Protects Patients And Medical Staff
Telehealth is now a secure and essential tool due to the risk of infection and the increasing demands placed on the healthcare system.  
Telehealth helps save high cost of staff turnover that exacerbates revenue and is widely used by primary care and specialized clinicians to conduct as many visits as possible in place of in-person encounters. More than 60% of patients say the pandemic has made them more open to trying telehealth. 
Most initial deployments relied on videoconferencing, but many now incorporate Internet of Medical Things devices to monitor patients' vital signs remotely. 
Enables Radiologists To Connect from Anywhere
As a result of COVID-19, many radiologists now work remotely using digital technologies. According to Diagnostic Imaging, these alliances are already more common to serve patients from remote areas and other countries. 
However, the pandemic reminded urban hospitals and practices that they may have been reluctant to permit radiologists to work remotely. 
The field of radiology will always be different as it becomes more widely adopted by hospitals and practices following the COVID-19 pandemic. 
Conserves Resources and Bed Space
By allowing low-risk patients to remain at home, telehealth has helped some medical systems avoid overburdening by reducing the demand for supplies and hospital beds. 
In the context of providing care, it may also be helpful. To reduce exposure and avoid using up protective equipment for a brief conversation, clinicians can reach admitted patients using Zoom and Apple iPad devices. 
What Are the Benefits of Telehealth?
Some people may be concerned about using new telehealth technologies, but the benefits of telehealth may be worth the adjustment. Most people already use some versions of telehealth technologies in their medical care. As early as 2013, 70% of people said they were already comfortable communicating with their provider via text, email, or video. 
Why has there been such a surge in the use and enthusiasm for telehealth? It has several advantages that benefit both patients and providers, and here are a few of them. 
Reduces Stress on the Healthcare System

 
Patient access to care is a significant issue in the United States, and many patients across the country do not have access to care. Access to patient respect comes with several difficulties, including making appointments and finding transportation to the clinician's office. 
Patients may have difficulty scheduling appointments with their primary care physician and specialists and may have to wait an extended period to enter the office. When they finally make and keep appointments, it takes a significant amount of time out of their day. 
Telehealth solutions will ensure that these patients receive appropriate care while controlling costs. Telehealth is maturing as needed, whether used as affordable after-hours medical coverage at skilled nursing facilities or as simple voice-activated home tools to assist with remote monitoring and distance-based consults. 
Reduces Rural Healthcare Barriers

 
One of the most significant advantages of telehealth is its ability to overcome the challenges of providing care in rural areas of the country. Rural hospital numbers are decreasing. Since 2010, more than 100 have closed, and hundreds are considered vulnerable. 
Some of these issues can be addressed with the help of telehealth. This technology, in particular, can help rural healthcare settings because it efficiently shortens the distances between pastoral care nodes, reducing patient travel time, improving access to healthcare for patients who reside in areas with few specialist options, and fostering patient-centered care. 
Patients With Limited Mobility Are Helped

 
Telehealth can significantly improve health for patients who have trouble getting to care facilities. Healthcare delivered via technology from a doctor off-site may be the future of ensuring seniors receive healthcare when and where they need it most, especially for older adults who struggle with transportation. 
Not only elderly patients experience mobility problems. Remote access can significantly improve the quality of life for patients who lack a reliable mode of transportation, struggle with mobility issues, or have disabilities that make traveling challenging. This is especially true for people with chronic conditions requiring regular checkups. 
The ability to quickly steer patients to the appropriate provider is a significant challenge facing the healthcare industry. Patients might make unnecessary trips to the emergency room, an urgent care facility, or their primary care physician to find the best provider. 
More timely care may result from telehealth. Primary care providers can probably refer the patient to urgently see a designated physician because the emergency may become a more serious issue than you initially thought. An on-demand video visit will allow care providers to understand a situation than a phone call better. 
Maintaining independence is a top priority for many elderly patients. Telehealth has the potential to help people avoid reliance on others and institutionalization. 
Telehealth is showing today's and tomorrow's soon-to-be seniors how they can live out their golden years in their own homes, thanks to innovative connected care platforms and the Internet of Things. 
Telehealth can provide financial benefits in addition to clinical ones. The net cost savings per telemedicine visit were calculated to be between $19 and $121 per visit. The majority of the cost savings from the telemedicine program were generated by diverting patients away from emergency rooms. Each avoided emergency room visit resulted in cost savings ranging from $309 to over $1,500. 
By using telehealth instead of in-person treatment for post-discharge physical therapy after knee replacement surgery, healthcare providers saved nearly $2,750 per patient. 
How Much Does Telehealth Cost?
Without health insurance, the average cost of a telehealth visit is $79 per visit. However, this is based on an average flat rate and may vary depending on additional services, labs, or testing ordered. The cost of telehealth is determined by whether you have insurance and which provider you use. 

With Insurance Coverage
A doctor's telehealth consultation is typically less expensive than in-person visits or phone calls. As discussed above, a telehealth visit costs $79 on average, compared to $146 for an in-person visit. 
Considering how much time and gas a patient saves by not having to drive to a doctor's office, the cost of telehealth may be well worth it. Some low-cost telehealth providers, however, charge a fee for prescription refills. 
Without Insurance Coverage
Most health plans will pay for telehealth services following the patient's benefits. If telehealth consultations take place on pre-approved video platforms, some plans will pay for them. 
Others offer telehealth coverage through outside providers. 
Medicare and Medicaid have increased telehealth and telemedicine coverage. With a license, Medicare will cover office, hospital, and other visits with various healthcare professionals, including medical professionals, nurse practitioners, and social workers. 
What Is the Difference Between Telehealth And Telemedicine?
Patients can receive care while relaxing in their homes thanks to telehealth and telemedicine. That raises the question of whether telemedicine and telehealth are distinct concepts. Although they are frequently used interchangeably, telehealth and telemedicine are two different concepts that belong together. 
Telehealth is unique because it includes a wider variety of remote healthcare services than telemedicine. Remote non-clinical services like provider education, business meetings, continuing medical education, and clinical services can also be referred to as telehealth. Remote clinical services are specifically described as being part of telemedicine. 
In light of this distinction, it is not necessarily a widely recognized distinction. As time passes, the difference between the two concepts blurs into a single idea that describes technology's developing an essential role in the healthcare industry.  
Communication between the patient and the provider is, in the opinion of CareCloud, what ultimately determines whether a diagnosis is correct. A thorough patient and family history, a discussion of the patient's present symptoms, and knowledge of any medications the patient may be taking help a provider focus and identify the crucial elements of a diagnosis. 
Conclusion 
Technology might improve the standard of healthcare. Technology also makes it easier for more people to access medical care. telehealth has the potential to enhance the convenience, effectiveness, and efficiency of the delivery of healthcare. You can attend a virtual visit from anywhere, including your home or car. 
We at CareCloud offer telehealth solutions to turn telemedicine and virtual care into practical practices for healthcare professionals. Contact us right away for more details on our solutions.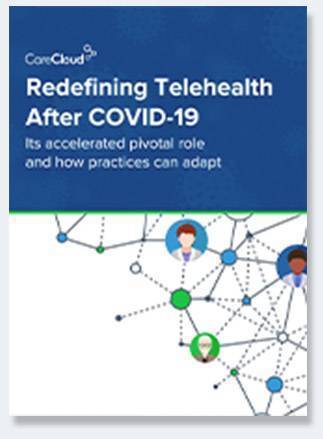 Download your free copy of:
Telehealth Redefined: How Practices Can Thrive in a Post-COVID Standard of Care
Download Now!