In nearly every other industry, a customer or client pays before services are rendered. But healthcare is a different animal entirely in that payment is made after services are rendered –and the billing cycle often takes months to complete. 
The healthcare reimbursement process requires complicated steps and, at each turn, the risk of delay lingers. This process burdens patients with bills they do not understand and oftentimes, do not pay. The simple truth is this; when billing delays happen, your revenue is at risk.  
A recent survey of U.S. healthcare organizations found that declining reimbursements top today's industry challenges. Why? Simple – because providers are having to navigate an increasingly complex reimbursement landscape and are beholden to a litany of programs marked by quality metrics and outcomes.  
Reimbursement complications often lead to documentation and coding inaccuracies and, ultimately, claim denial. Avoiding those errors is easier said than done, and many pitfalls are tightly intertwined with your revenue cycle management.  
As difficult as it may be to identify gaps in your RCM, establishing these 9 habits should positively impact your revenue stream. 
Focus on Care  
In the constantly evolving healthcare industry, value-based care is becoming the norm, as patients and regulators strive to keep healthcare affordable for everyone. In value-based care, reimbursement is tied to the quality of care provided and not treated as fee-for-service.   
Concepts largely driven by healthcare reform – including the Affordable Care Act, the Hospital Value-Based Purchasing Program, the Hospital Readmission Reduction Program, the Medicare Access & CHIP Reauthorization Act of 2015, and the Merit-Based Incentive Payment System –reward healthcare providers for the quality of care they provide and penalize providers for poor patient outcomes.  
Other reimbursement models grant physicians a fixed amount for treating specific conditions or performing approved procedures. If the provider treats a patient in less time than allotted, they can receive a surplus. However, the provider will lose that extra money if the cost exceeds the fixed amount.  
Being profitable is vital to your practice growth and success but should not come before the care of your patients. Focus on patient wellbeing and the money will follow.  
Empower Your Administrative Team  
Your organization's finance teams get to work, as soon as your patient makes an appointment. The team immediately begins collecting patient information that will become the foundation of billing and collections, making it critical that your front-office team collects the most accurate information possible.  
Your administrative team should be as specific as possible when collecting patient and coverage details including information such as coverage dates, service coverage, whether your practice is in-network or out-of-network, information accuracy, maximum allowable visits, co-pay and deductible, and more. 
If coverage and/or personal information is incorrect, denials could result. When denials happen, staff must spend time reworking and resubmitting the claim. If the information is not corrected, you could face even bigger reimbursement headaches down the road. 
When it comes to billing hygiene, it's best to submit a near perfect claim the first time. You don't want your staff wasting precious hours reworking claims that will only delay your reimbursement process.  
Verify Your Patients  
Patient eligibility verification and authorization is one of the most important steps in the revenue cycle management process, but it is a common mistake to skip eligibility for returning patients.  
According to one survey, nearly 80% of providers check patient eligibility, but only about 25% reverify the same patient for subsequent visits. If there is a change in the patient's coverage and insurance information is not amended, be prepared for claim denial.  
It is good practice to take a copy of the patient's insurance card every time they visit, even if the patient says their insurance has not changed. Check that information against what you have in your practice management system before submitting a claim. 
Monitor Your Key Metrics 
If you don't have insight into your denial frequency, how can you expect to identify and correct the cause of poor reimbursement rates? 
Without intelligent revenue cycle solutions, actionable data, and a dedicated team to analyze your revenue analytics, you won't have any idea as to why you're not getting paid for services rendered. Understanding what is driving revenue and duplicating successful billing and collection practices will lead to a stronger balance sheet every time.  
Use business analytics to set goals, monitor performance, and make informed decisions about your front and back-end workers. 
Pay special attention to 'place of service'. 
Inpatient care can be more expensive than outpatient care, and it usually yields higher reimbursement rates. However, billing errors can arise when outpatient services are rendered in an inpatient environment. This can present another bottleneck in the reimbursement process if the insurance company flags location of service.  
To prevent this, you should verify whether the details of the claim support inpatient billing. Again, claims should be as accurate as possible to ensure timely reimbursement and to avoid incidental fraud.  
Negotiate Your Contracts 
Negotiating or renegotiating a payor contract is one of the bet ways to improve your reimbursement rates. For example, a preferred provider agreement with the payor can give you more access to patients, especially when you agree to the payor's payment terms, prior to providing services.  
Patients will typically choose to be seen by an in-network provider since reimbursement rates are baked into the contract. However, out-of-network reimbursement can get complicated, as many insurance plans use Medicare fees as a basis for reimbursing services from out-of-network providers.  
Mitigate Human Error  
If your revenue cycle team is overburdened with time-consuming tasks like verification, eligibility, patient registration, submitting claims, and reworking denials, they will be more likely to make mistakes. In fact, several studies show that multitasking actually leads to productivity decline.  
A study from Stanford University found that multitasking is less productive than doing one single thing at a time. The study found that people who receive several streams of electronic information simultaneously have a harder time paying attention, recalling information, and switching from one task to another than it is for people who work monochromatically.  
In addition, multitasking can lower your accuracy or cognitive capacity, which can lead to disaster when you are dealing with complicated RCM processes. Instead of overburdening your revenue cycle team, find a partner who can provide dedicated revenue cycle and back office support to your existing team, or invest in automated solutions to eliminate human error altogether.  
Avoid Staff Silos 
Administrators, clinicians, and back office professionals need to be on the same page, always. If they aren't, there is potential for dysfunctional revenue cycle processes. For example, poor documentation by nursing staff on rendered services could result in reimbursement loss, as some nurses may not be aware that simple documentation inaccuracies may lead to denials.   
Even among back office staff, a fragmented process can create big issues and lead to siloed working environments. This exacerbates knowledge gaps, leading to a lack of understanding of how all team members impact the ability for your organization to submit a clean, timely claim. 
Trying to do it all yourself 
The healthcare revenue cycle is challenging, and new laws and regulations continue to make billing and collections a challenge. Enter the COVID-19 crisis, which only exacerbated the pitfalls that many providers are already facing, sending many organizations in search of technology solutions. 
According to one survey, the pandemic drove three-quarters of hospitals and health systems in the U.S. to deploy new revenue cycle management solutions. However, technology is only part of the solution. A dedicated team of back-office professionals to supplement your hardworking staff, leads to a more streamlined revenue cycle process and a much stronger reimbursement rate.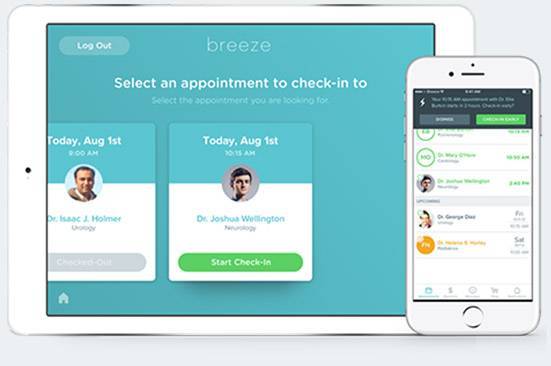 Product Tour
See how you can achieve clinical, financial & operational excellence
Take a Tour