The EHR sales game has gone from door-to-door Tupperware peddling to the dynamic street bazaar – a marketplace full of healthcare providers evaluating, haggling, implementing new systems, and even replacing EHRs. Case in point: a recent KLAS study shows about half of EHR shoppers are seeking a replacement system.
Why are so many 2nd and even 3rd time buyers on the market again? A second study, this time authored by the California HealthCare Foundation, explains many of these providers aren't even on Meaningful Use compliant systems, not to mention the industry is constantly reinventing itself every few months it seems.
Furthermore, the electronic health record has become a media darling since the announcement of the HITECH Act three and a half years ago, and this kind of attention has spurred rapid innovation, which shortens retail cycles for providers.
So, if you aren't totally sure about replacing your system yet, this article is for you.
Practice Goals
The first issue your practice should consider before replacing your EHR is whether it's affecting your organization's goals.
If your software is preventing you from earning incentives, improving the quality of patient treatment, or reducing superfluous costs at your practice, it may be time to start contacting vendors.
Technical Issues
You may be having technical issues with your electronic health record and the outcome seems grim.
If your vendor doesn't commit to making the necessary improvements within a reasonable time frame, consider evaluating other EHR systems to find a software solution with the technical capabilities to fulfill the needs of your practice.
Vendor's Long-Term Stability
Do you think your vendor is likely to be bought out within the next five or so years?
Keep an eye out for whatever business moves your vendor is making. It may be wise to sign up to health IT newsletters form sources like Fierce Health IT, or read The Health Care Blog and HISTalk every so often.
If your vendor isn't financially stable or doesn't occupy very substantial space in the market, consider switching to a partner who can help your practice achieve long-term success.
Physician Productivity
Lastly, evaluate whether your system is occupying too much of your staff's time.
EHRs should make your practice more efficient, and time consumption will severely hinder physician productivity. If your EHR hampers your practice's ability to treat patients and perform ePrescription and billing tasks, it probably won't handle the intricacies of health reform legislation in the future.
Any of the reasons above would justify an EHR upgrade, but keep in mind it's not as easy as a trip to your cell phone provider's nearest retail location. Be sure your challenges can only be solved with an upgrade, and exercise caution when settling on a new vendor.
For additional help, check out the free EHR buying guide here.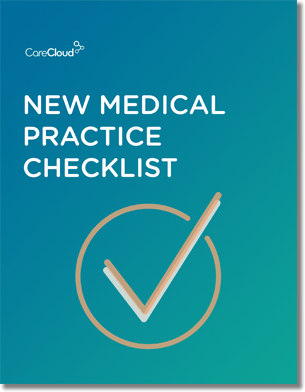 Do you know what you need when setting up a new medical practice?
Get our New Medical Practice Checklist
Download Now!