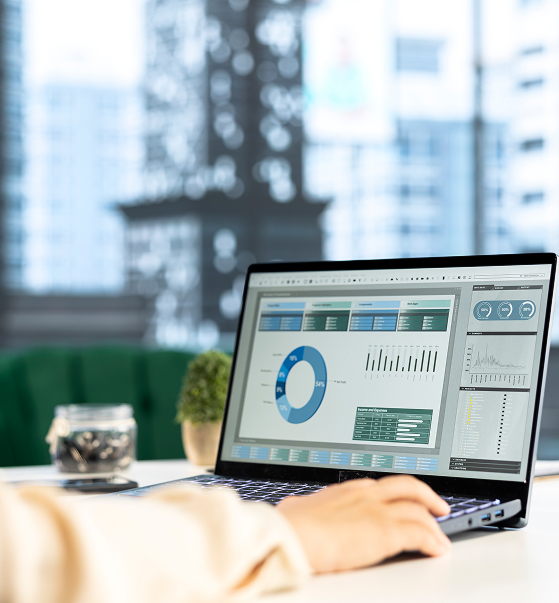 At this year's American Medical Group Association (AMGA) Annual Conference in San Diego, I attended a speaking engagement on "Leadership Lessons from the Jazz Masters." The talk was delivered by John Edward Hasse, a renowned speaker and author and the Curator of American Music at the Smithsonian Institute in Washington.
I was drawn to the event because of its incongruity with the rest of the conference. The day before this talk, I'd attended what I felt was a more typical AMGA session: a presentation on "Appointment Standardization Across Multiple Primary Care Locations."
In my mind, the docs and administrators in attendance at AMGA 2012 were there to network with each other, earn their CME credits and gain concrete, data-driven knowledge on how to better manage their medical groups. What could a creative art form like jazz teach a physician or practice manager?
Yet as Mr. Hasse espoused the virtues of improvisation, innovation and creative collaboration, the doctors on all sides of me jotted down notes and listened closely (another of the speaker's lessons). Many excitedly asked questions at the close of the presentation. The level of engagement was staggering.
Healthcare, as a whole, has always valued strong leadership in pursuit of positive outcomes and improvement. But as an industry so thoroughly rooted in its own structures, how much has healthcare prioritized ingenuity and innovation? Compared to other industries, fairly little.
There are welcome signs, though, that the tide of healthcare is shifting to more strongly embrace creativity in leadership – and not just because Mr. Hasse's talk at the AMGA conference was such a hit.
Collaboration for Innovation
The Affordable Care Act spurred the creation of the Center for Medicare and Medicaid Innovation, which is working to test and evaluate new healthcare models with the power to lower healthcare costs and enhance the quality of care.
"The Affordable Care Act gives us tremendous new tools to innovate and improve our health care system. We'll discuss how we can work together to make innovative ideas a reality in communities across the country," said Health and Human Services Secretary Kathleen Sebelius before the CMS Innovation Center's "Innovation Summit," which recently brought together over 1,000 medical professionals and influencers to explore new ways to improve healthcare.
Additionally, the Center for Creative Leadership (CCL), a nonprofit educational organization that helps businesses around the world to "achieve more than imagined by thinking and acting beyond boundaries," has worked extensively with U.S. healthcare groups.
By cultivating an environment of creative leadership, CCL has helped hospitals, community health centers, and other medical establishments to tackle organizational challenges. They have a wealth of free resources available to providers on their website, including a white paper on "Adapting and Thriving During a Time of Transformative Change."
How to Lead Creatively at Your Practice
So, as a healthcare provider in today's environment, you can support governmental innovation efforts or seek the help of change-minded organizations to improve your processes. But how can you cultivate a culture of ingenuity at your medical practice?
Start by committing to embracing and fostering the exchange of ideas at your organization – but don't call it brainstorming.
Traditionally, brainstorming has involved bringing like-minded individuals together for discussion to bounce new ideas off of one another. But how many creative, innovative ideas are likely to come out of a meeting of like-minded people?
One of the jazz-borne leadership lessons Mr. Hasse espoused in his presentation was "jamming" – as in "having a jam session.
In the heyday of jazz, musicians from different bands, who didn't typically play together, would get together to jam. Each player had his own particular style and sound. The jams were free-wheeling, had no set end-time scheduled and were non-hierarchical, with no person serving as the dedicated group leader.
"A jam session goes beyond brainstorming," says John Hasse, "Because in a jam you have no leader, no set length, and most important of all, you jam with people you don't ordinarily work with."
Consider what could come out of an open-ended jam session at your practice.
Everyone on your team, from a clerical assistant to a nurse to a physician, likely has their own views on what could be done to improve your operations. Provide an outlet for those individuals to openly share their ideas (call it your own "Innovation Summit") and act on the valuable insights that come out of it.
And look to other nontraditional sources for leadership inspiration. What are your colleagues in other business sectors – say, technology, education or marketing – doing to stay fresh and innovate?
As Mr. Hasse told his crowd at AMGA 2012, "leadership dwells in creativity and innovation." Seek out advice, absorb new knowledge and try "jamming" to become a more effective leader.
How do you foster creative innovation in your business?
Staffing in the New Economy
Keep your staff focused on patient experiences
Download our free e-book