With each passing day, the pressure on the healthcare industry keeps increasing. Shortening of staff and increase in cost is making this scenario worse. Some crucial steps need to be taken immediately to relieve this ever-mounting burden. Integrating healthcare systems is one of the quickest solutions to enable interoperability.  
Integrating healthcare systems allows practices to use already scarce resources more efficiently. In addition, healthcare organizations can employ standardized protocols to increase productivity and efficiency. 
Main Idea behind Integration in the Medical Sector
The primary idea behind integration in the healthcare sector is to help practices deliver quality care, provide a better experience and improve patient outcomes by enabling data interoperability. An integrated healthcare system ensures that the patient's transition will be seamless. To be precise, these systems are made to provide cost-effective care and enhance the patient experience. 
Features to Look at in an Integrated Solution
An effective healthcare system must have some core features to help deliver the best experience and enable interoperability in healthcare. Below are some of the main features of an effective integrated healthcare solution to ensure data interoperability across all platforms: 
Integrated solutions are made by keeping patient care in mind to provide a top-notch service experience. Practices need to catch up in adopting these solutions and will need help in meeting their revenue goals. Thus, to enhance the patient experience, it is vital to have an in-depth knowledge of the patient's journey, which cannot be possible without interoperability.  
Moreover, medical practices must redesign their internal processes to get the most out of these solutions. Integrated systems ensure that the patient receives quality care at the right time. 
One of the core features of a quality integrated system is to keep performance management at the top slot. All other related procedures, such as monitoring patient outcomes and analysis of performance-related problems, come under the umbrella of performance management.  
With the help of performance management, all procedures are carried out effectively, resulting in improved services. Practices need to continuously monitor these parameters as they will help in improving the quality of care and delivering cost-efficient services. 
An integrated healthcare system needs access to a top-notch information system enabling data interoperability to succeed and produce the finest results possible. The information system allows it to manage data, track patient outcomes, increase communication, and optimize information flow.  
It is achieved through EHR interoperability, which links all necessary parties simultaneously and connects patients and clinicians. Electronic health records can be accessed from almost anywhere and include tools for scheduling, managing clinical data, and registering patients.   
Healthcare providers must be integrated into the system at every stage to be effective and ensure data interoperability. It has been noted that the effectiveness of such systems and an improvement in life quality depend on the integration of physicians within them.   
The ability of integrated systems to lower expenses and enhance profits is one of the primary reasons that some healthcare organizations choose them. An efficient healthcare system ensures that the funds are provided to each department within the organization appropriately and that all resources are employed to attain the best results consistently.   
Several medical systems provide this coverage to reduce duplication and enhance patient access to their offerings. Usually, rostering is used in conjunction with geographic coverage.   
CareCloud's Solution
CareCloud's interoperability solution – Connector, is designed to help practices seamlessly collaborate with healthcare providers. Industry experts design this seamless, highly scalable, and centralized platform to help practices enhance efficiency, increase productivity, and meet revenue goals.  
It is equipped with top-notch, ready-to-use integrations and other customizable tools to help your practice. Using this tool, medical organizations can improve their activation process and save a plethora of hours of developer and administration work. For practices that are looking to optimize data management, this tool is perfect as it provides complete visibility to the entire integration portfolio. It is a true and complete management tool for all integrations.   
Summary
In this guide, we have briefly discussed how ready-to-use integrations can simplify your practice. We have covered every step, including the main idea behind integration in the healthcare industry and how it benefits medical organizations.  
Moreover, we have provided a list of features that a top-notch integration solution needs to have so that medical practices can easily get the most out of this solution.  
Some of the vital features such as geographical coverage, financial management, integration of providers, information systems, and much more need to be in the solution to provide the best experience. Lastly, we have shed light on CareCloud's solution – Connector, and explained how it would benefit medical professionals and healthcare facilities.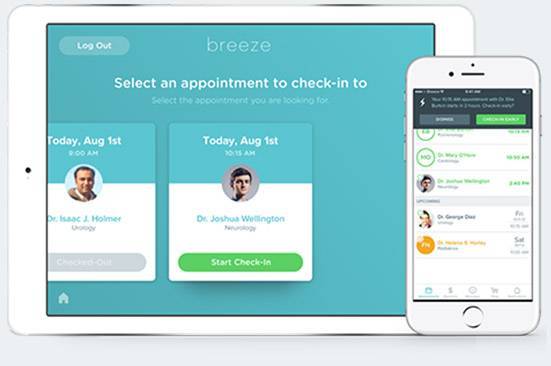 Product Tour
See how you can achieve clinical, financial & operational excellence
Take a Tour