Papers fly as patients pour in, phones ring, and ongoing billing battles never end, the cash or credit argument ensues – a day at the practice is relentless, and sometimes you could use a little help.
Hence, Power Your Practice has assembled a guide for practices to abide by, helping physicians and office managers navigate the turbulent waters of industry changes by revamping old habits, increasing employee productivity, and providing the latest news in practice management technology.
To simplify your search, we've compiled all the data you need to keep your practice on point in one tidy location. Behold, the ultimate guide to practice management. 
Revamping Your Practice
Learn why it's sometimes necessary to update a few old habits at your medical practice.
How to Create a Plan for Medical Practice Improvement
Do-Check-Act: How to Enact Your Plan for Medical Practice Improvement
What Could Your Practice Learn From Jazz?
Shelf Life: Can You Trash Old Records & EOBs?
Staying Up on Tech
Technology should make life easier, but the learning curve can induce the opposite sentiment. We've simplified the latest in practice management technology for you.
Is Cloud Computing Right for Your Practice? 5 Questions
So You're on the Cloud: 6 Tips to Maximize Cloud-based Practice Management
Do You Need a Consultant for Your Practice Management System?
Dealing with Change
Maya Angelou once wisely said, "If you can't change [something], change your attitude." Sometimes change is inevitable, but your practice shouldn't have to suffer.
14 Best Practices to Keep Your Staff HIPAA Compliant
Choosing a Practice Management System? Why Web-Based is the Way to Go
Facing Change? Tips on 3 Big Medical Practice Transitions
Avoid Shutting the Doors at Your Medical Practice
Cashless Practice: Why Some Docs are Only Taking Plastic
Increasing Productivity
Increasing productivity sounds sexy to every practice – as long as you don't sacrifice personnel health as a result. Check out a few tips you wouldn't quite expect to hear.
The Good, Bad and the Costly: Analyzing Staff and Clinical Meetings at Your Practice
Could Remote Employees Enhance Productivity at Your Practice?
Go for Gold: How to Encourage 'Olympic' Excellence at Your Practice
How Employee Health Impacts Your Patients (and Your Practice)
And while you're at it…
You may want to know a little bit about replacing your system. Resources in this department are a little difficult to come across, though. So, in an effort to appease your woes, we urge you to check out our new whitepaper, Time for a Switch: Your Complete Guide to Practice Management System Replacement, today! 
What practice management concepts would you like us to cover in the coming months? Drop us a line or post a comment to let us know!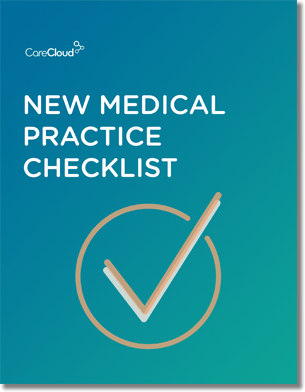 Do you know what you need when setting up a new medical practice?
Get our New Medical Practice Checklist
Download Now!