From saving providers money, to enhancing patients' health and generating extra revenue for healthcare providers, chronic care management services undoubtedly have many benefits; however, designing and implementing a chronic care management (CCM) program is a difficult task, ultimately resulting in a lower adoption ratio.  
Challenges in Implementing Chronic Care Management
There are several challenges in integrating a CCM program. Some key hurdles may include: 
1. 
Identifying the Right Patients
The main issue is usually identifying eligible patients. Without a service that will help in automation, it is no easy task to manually check the data of thousands of patients.  
2. Engaging Patients to Get Consent
It is important for medical practices to have the patient's consent before providing chronic care management services and ensure that the consent is documented in the patient records. Engaging patients is also necessary to get the desired results, as the patients who are actively engaged in their medical care show remarkable results. When the patient knows and understands the complexities of cost sharing and individual requirements, it will become easier for providers to obtain qualified consent. All of this costs time, leading to low or minimal CCM enrollment.  
3. Managing Multiple Teams 
Every organization wants to deliver uninterrupted top-notch medical care to patients, but managing a team can be a daunting task, as they are humans and can undergo plenty of situations such as calling in sick, switching their organizations, personal problems, and more. They are valid reasons and it's nearly impossible to deny them, as for patients, providers can't tell them they have a visit but can't make it due to a shortage of staff. Instead, what they can do to counter these issues is: 
Providers need to be ready for unexpected conditions and create a team of trusted and experienced professionals that can stand in for a nurse. 

 

A professional with sound knowledge of CCM needs to be in charge of the whole process

,

to ensure the whole process is transparent and the CCM runs smoothly year-round. 

 
4. Tracking of Activities
To obtain the best results, it is vital to track down your in-house team's activities. It'll be a lot more hectic if you plan on doing it manually. Having a secure cloud-based platform can turn the tables in your favor and offload the additional burden of tracking the in-house team activities. 
5. Audits 
As a medical practice, once you are done with the services and bills, it's time to have proper trials and documentation, as you will be in need of it in case of a Medicare audit. This can be challenging if you are managing chronic care management (CCM) only with the help of an internal mechanism.  
Summary 
In this guide, we have discussed the most important challenges when practicing implement chronic care management (CCM) programs. Due to all these issues, the implementation ratio of CCM is not on the higher side. Moreover, we have shared some of the ways that can help in addressing these issues and help the medical facilities to get their desired results.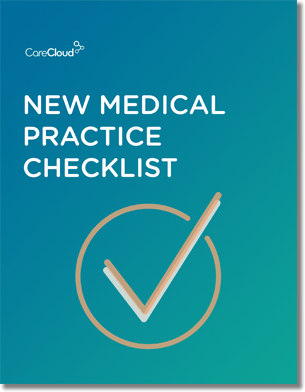 Do you know what you need when setting up a new medical practice?
Get our New Medical Practice Checklist
Download Now!