Last month, we took a look at health and wellness apps doctors should prescribe to their patients. But, by the end of the article, you were probably thinking, "Well, what about my fancy-pancy smartphone?"
Ok, maybe not the fancy-pancy part, but PYP hears you loud and clear. In this follow-up piece, we examine the best medical apps for doctors and med students.

Smartphone Apps Every Doctor Needs
One of the Apple Store's most downloaded medical apps, Medscape can retrieve news articles from 34 different health fields. It also includes a very useful clinical reference section that contains safety guidelines on drugs, videos tutorials on various procedures, and educational activities for students.
Price: Free
Compatibility: Android, iPhone
Considered Medscape's top competitor, MedPage is an online medical news service for physicians and healthcare professionals. Recently, Medpage's developers partnered with Thomas-Reuters Healthcare to provide prescription drug monographs and disease pathology information to their users. Also delivers free CME/CE credits at your fingertips.
Price: Free
Compatibility: iPhone
3D4Medical apps use innovative 3D technology to navigate through the body effortlessly. Users can rotate, cut, zoom and acquire superior/inferior perspectives in ways that traditional media could not. 3D4Medical also offers anatomic animations, which provide excellent resources for patient education.
Price: Apps range from Free to $19.99
Compatibility: iPhone
Muscle Trigger Point is a useful app for researching muscle trigger points and tight places in the body that cause pain.
The app includes more than 100 trigger points for over 70 muscles. Once you identify a trigger point through a specific muscle or zone search, the app recommends the best course of action to take.
Price: $2.00
Compatibility: Android, iPhone
Logical Images's Visual DX has developed the most comprehensive digital medical image library of more than 90,000 peer-reviewed images. All ages, skin types, and disease variations, based on severity and stage, are represented. This extensive collection, which continues to grow, is the foundation for Visual DX.
Price: Free with Visual DX subscription
Compatibility: Android, iPhone
Designed and developed by the U.S. Department of Health & Human Services (HHS), ePSS assists primary care clinicians in identifying the screening, counseling, and preventive medication services that are appropriate for their patients.
ePSS information is based on the current recommendations of the U.S. Preventive Services Task Force (USPSTF), and can be searched by specific patient characteristics, such as age, sex, and selected behavioral risk factors.
Price: Free
Compatibility: Android, Blackberry, iPhone, Windows
By combining wireless mobile transmission of ECGs with digital visual enhancement and touchscreen capabilities as well as automatic access to historical data, AirStrip Cardiology enables more informed and timely decisions by cardiologists.
Cardiac waveform data can be viewed and analyzed — leading to a quicker diagnosis and treatment of cardiac patients.
Price: Free with Airstrip software download
Compatibility: iPhone
This app includes drug information, medical searches, medical calculators, and data for more than 800 separate topics.
Free resources included with the app are Outlines in Clinical Medicine®, Archimedes™ – Medical Calculator, RxDrugs™: Drug Dosing Tool and MedAlert™.
Price: Free
Compatibility: Android, iPhone
So that's it. There are the best medical apps for physicians. No smartphone hugging hipster can pull the hood over your eyes. We dub you an official doctor of the new millennium.
Did we miss any useful apps that you use in your practice? Let us know in the comment section! Check out our sister site, Power Your Practice, for this updated article on FDA-cleared health apps. 
DUMMY_TEXT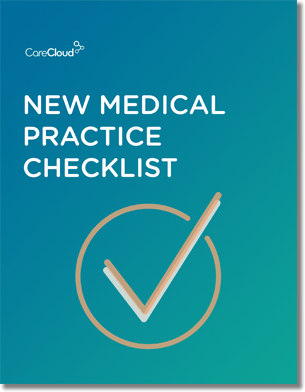 Do you know what you need when setting up a new medical practice?
Get our New Medical Practice Checklist
Download Now!