It may be a new year, but there's no reason why you can't use a few golden oldies to confront new challenges.
In recognition of this, we've created a reservoir of useful practice resources, ranging from a webinar to help you boost your bottom line to a highly downloaded white paper discussing the demise of EMRs. Enjoy!
Increase Your Bottom Line: PM and EHR Technology Can Do It
Listen to renowned MGMA healthcare consultant Rosemarie Nelson teach your practice to optimize the use of your EHR and medical billing software to increase revenue.
We're talking benchmarks to monitor your practice's progress, tips from top-performing practices, how to integrate new business processes into your operations and much more.
The End of EMR: Why Meaningful Use & Continuity of Care Depend on Electronic Health Records
The terms electronic health record (EHR) and electronic medical record (EMR) are often used interchangeably despite significant differences in form and function. What is one way to quickly elaborate on their disparities? The former will make Meaningful Use attestation easy.
Check out this free whitepaper to learn the differences between both acronyms, what technologies are right for you, and how selecting the right EHR will make your practice more profitable.
Meaningful Use Attestation Cheat Sheet
Why does attesting for Meaningful Use have to be so difficult? Short answer: it doesn't.
Download this free, easy-to-use guide to learn more about Meaningful Use attestation, even if you are a little late for Stage 1. Learn how much money you're still eligible to receive, when you'll get paid, and what happens if you choose to opt-out of participating.
The Physician's Guide to Marketing
There are so many aspects of being a healthcare provider that isn't taught in medical school. Physicians already have enough on their hands with government mandates, professional regulations, and evolving patient expectations. And now they have to concern themselves with practice marketing as well?
Introducing PYP's Physician's Guide to Marketing. We've dedicated a resource page for you, with content tailored to physicians who need to effectively tackle marketing initiatives in their practices.
7 Best Practices for Medical Accounts Receivable Management
According to the MGMA, medical practices are going unpaid for 25% of the work they perform. Physicians are having a difficult time collecting the full amount they're owed due to complicated payer processes and rules in constant flux.
Download this free whitepaper to learn what tools you need to maximize collections, how technology improves profitability, and why analytics are so important to your practice.
Come across useful resources of your own? Feel free to comment below and let us know.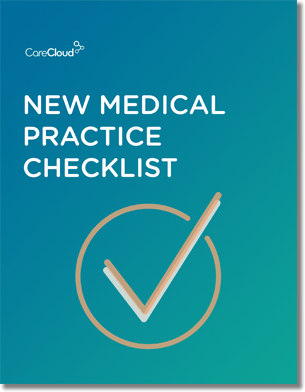 Do you know what you need when setting up a new medical practice?
Get our New Medical Practice Checklist
Download Now!