We at Power Your Practice understand there are many aspects of the business of healthcare that doctors aren't taught in medical school.
In today's rapidly changing healthcare system, physicians have enough trouble on their hands keeping up with government mandates, evolving patient expectations, and professional regulations. What doctors out there have time to investigate marketing trends related to search engine optimization, healthcare consumerism, and social media?
That's where Power Your Practice comes in. We're constantly dedicating content to help physicians seamlessly and effectively tackle marketing initiatives in their practices. Now, we've put all of our great advice together in one place in the Physician's Guide to Marketing. 
Get Started!
Learn the basics of why you should care about marketing and some simple ways to get going.
3 Marketing Tips For Your Medical Practice
5 Easy Ways to Add Patients and Grow Your Business
Patient Education Resources: Improve Care and Grow Your Practice
Get Online!
Gain insight into the many reasons having a prominent web presence benefits your practice.
Reaching Patients at the 'Zero Moment of Truth'
5 Simple SEO Tips To Help Your Medical Practice Get More Patients
MD vs WebMD: Does Online Health Info Help or Hurt?
5 Essential Elements for Medical Practice Websites
Get More Patient-Friendly!
Discover how enhanced transparency and accessibility help you appeal to more healthcare consumers.
4 Ways to Accommodate More Patients in Your Community
How Technology Enables Patient-Centered Care
Transparent Pricing: Make Costs Clear to Enhance Care
3 Nontraditional Payment Programs: Could One Be Right For Your Practice?
Get Social!
Learn how social media can be an inexpensive, effective way to market your services without undertaking a major investment.
Healthcare Goes Social
6 Ways Physicians Can Leverage Social Media
Physicians and Facebook: 7 Reasons to Get Social
Get Creative!
Moving "outside the box" is part of what marketing's all about. Check out these nontraditional ways to enhance the perception of your practice.
Go Green! How & Why to Make Your Practice Eco-Friendly
Could House Calls Increase Your Revenue?
What Can Doctors Learn from Entrepreneurs?
How Better Security Can Boost Your Bottom Line
What marketing and business management concepts would you like us to cover in the coming months? Drop us a line or post a comment to let us know!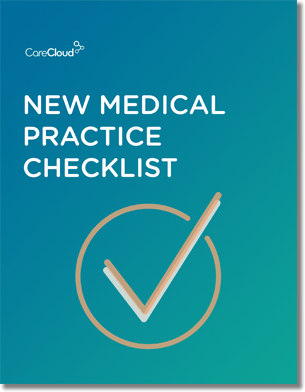 Do you know what you need when setting up a new medical practice?
Get our New Medical Practice Checklist
Download Now!