In terms of technological advancements, the notion of cloud computing is one of those that are often misunderstood. It is the subject of more confusion when placed within a medical setting in which HIPAA guidelines and other privacy laws are in constant use. Additionally, there is an ever-growing need to ensure that patient data is safe.  
Therefore, this guide will discuss and debunk the top five misconceptions related to cloud-based electronic health records (EHR) service to help healthcare providers make the right decision. 
Misconception # 1: Cloud-based EHR Software Lacks Multi-Level Authentication 
If you're using a manual medical record system for your patient, it's easy for anyone to gain access to view, copy, or delete confidential health data. But, with a cloud-based EHR software, you can quickly identify any suspicious activity that attempts to access patient health record files.  
With features such as login tracking, you can proactively identify and stop the breach of data. On the flip side, with a manual health record system, it's challenging to identify any illegal access to patients' confidential information.  
A high-quality cloud-based EHR software will enable you to assign people based on their organizational roles to various access levels. Achieving a tier of security clearance specific to your employees' jobs will lower the chance of security breaches.  
This role-based access prevents your employees from accidentally accessing and altering information, adding an extra layer of safety to an already secured system. 
Misconception # 2: Cloud-based EHR System Is Only for Large Medical Practices
Some physicians assume that cloud-based EHR software is only for large healthcare facilities with much more information than traditional on-premises EHRs can handle. However, the cloud is one of the few options equally suitable for large medical networks, small clinics, or private practices. The trick is to choose the best design and features. 
Large medical practices are typically general hospitals with the primary service model of emergency visits, and the essential capabilities could be interoperability and the simplicity of creating a new record. The former is critical since emergency patients typically come from different hospitals with varying requirements. Thus cloud-based EHR solutions should be able to handle all types of patients.  
For smaller practices, the situation is different because they generally offer services within one specialty, such as dermatology, neurology, etc. They typically cater to regular patients, so cloud-based EHR software must fit the area's particulars, load records quickly, and include a scheduling assistant on the spot. 
Misconception # 3: Cloud-based EHRs Offer Nothing Other Than Cost Effectiveness 
Besides offering lower costs, cloud-based electronic health records software enables you to conveniently store information in one central location without stress or hassle. As a result, it simplifies your process and boosts practice productivity and efficiency. Simply put, you're technically paying for a product that will help scale your business securely over a long period. 
Misconception # 4: Cloud-based EHR system has Security Issues 
Many people believe that if you put something on the internet, it is accessible to everyone on Earth. However, we must recognize that cloud-based technology is not simply uploading things online.  
As technology advances, cloud-based electronic health records systems have become more sophisticated and comprehensive solutions for hospitals and medical practices. Although the idea is only a couple of years old, cloud-based technology is the future for any successful business.  
Cloud-based electronic health records software provides highly secure storage for sensitive patient information documents, files, and data. The EHR software physicians use is equipped with sophisticated security tools, like encryption, which helps protect their data from security breaches. 
Misconception # 5: The Data Saved on Cloud-based EHR Software is Vulnerable to Malware and Viruses
The most frequent misconception about cloud-based electronic health record software is that it makes patient data vulnerable to malware and viruses. With thousands of viruses and malware files lurking around the Internet, it is no surprise that many healthcare providers are worried about the security of implementing cloud-based electronic health records systems. One of the most important things to remember is that malware and viruses are designed to target end-user computers or files. Meaning the information stored on the cloud of your EHR system is completely protected from these kinds of cyber-attacks. 
To safeguard their customers' data, EHR vendors hire experts in ethical hacking to ensure their system's health against cyber threats to their system. Additionally, every high-quality cloud-based EHR comes with a security division constantly trying to improve its services. They accomplish this by ensuring that no one is attempting to access their customers' data and continually enhancing their system using the most recent technology. 
Bottom Line
This guide debunked the top five misconceptions about cloud-based electronic health records services. Now that you know cloud-based EHR software is entirely secure and can be a good investment for your medical practice, why not get your hands on CareCloud Charts?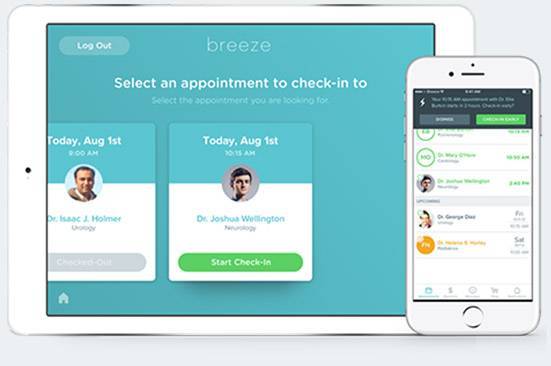 Product Tour
See how you can achieve clinical, financial & operational excellence
Take a Tour