In today's digital world, migrating to the cloud is a no-brainer when you consider the cost savings, security, privacy, scalability, interoperability potential, deployment, and efficiency.  
Considering these benefits, it's no wonder why EHR solutions top the list of services that healthcare IT executives want to migrate to the cloud. According to a 2020 study, nearly 60% of small hospitals said they doubt their current health IT delivers business value, and more than a quarter are assessing cloud-based replacement systems. 
Cloud-based EHR solutions allow for users to access data via the internet, while client-server systems are stored in-house and require a server, hardware, and software to be installed on-premises. Additionally, new legislation in the U.S. designed to improve interoperability between clinical systems and healthcare providers and give patients access to their health data is also forcing a widespread migration to the cloud in the healthcare industry. 
Your legacy system is costing you…  
With legacy on-premises systems, organizations have to purchase the latest hardware and software, as well as cough up large upfront payments to install and license these systems. Some client-server systems can cost more than $40,000 to set up – and that's on the conservative end. 
With a cloud-based system, organizations get more bang for their buck. Through an affordable monthly cost, practices can skirt expensive, upfront fees on hardware and software. Paying for your EHR solution should be just as easy as paying for other monthly services, and going with the cloud enables you to move this expense out of your capital budget and into your operating budget. 
In addition to saving money on technology, the software-as-a-service (SaaS) model can help you save on staff overhead. Cloud-based technology eliminates the need for manpower – let your SaaS provider maintain complicated software, servers, and systems for you.  
Your IT team needs a break…
Without those complicated on-premise systems to configure, maintain, patch, and upgrade, your IT professionals will have more time to spend on other, more important projects to help your practice grow. With a cloud-based EHR solution, maintenance is performed automatically to keep your practice running optimally at all times. 
Plus, when your on-premise server goes down, it can take an entire IT team to get you back online. In the rare event that a cloud-based EHR solution goes offline, it is the software provider's responsibility to get the system back online quickly and efficiently, and you better believe they will because you're not the only practice utilizing their SaaS solution. Performance and reliability were actually two of the top reasons healthcare practices migrated to the cloud in 2016. 
Isn't it time your IT team redirected its energy to things like cybersecurity, collaboration, infrastructure, and other necessary deployments that can help make your physicians more efficient and bring your practice into the digital age? 
Your IT solutions should promote scalability… 
Cloud-based solutions enable growth because you don't have to allocate precious funds for server upgrades. An EHR solution hosted in the cloud allows organizations to scale their systems with relative ease and cost compared to on-premise solutions.  
As your organization grows, and you expand your staff or open additional locations, you will need to add new user accounts and workstations. A cloud-based EHR makes doing this seamless and does not require major changes to your EHR services. In contrast, an on-premise solution requires a reconfiguration of your system's internal network to accommodate growth. This can be a painstaking task. 
Cloud-based systems put both large and small practices on an equal playing field when it comes to EHR solutions, giving smaller practices access to cutting-edge healthcare technology and giving larger healthcare systems the agility they lack. Meanwhile, both can scale with ease to fit their unique and fluid needs. 
Your EHR should be secure…  
In a digital age where cyberattacks are increasing every year – and one where healthcare has become one of the most targeted industries – superior security of a cloud-based EHR should be of top priority for your organization. 
Cloud-based EHR systems can be more secure than client-server systems and paper records, and cloud systems are kept up-to-date with HIPAA compliance – using data centers with bank-level security and encryption that protects data, even in the event of a major breach. Cloud-based EHR providers offer sophisticated security controls that are seamlessly updated to protect against the latest threats, and they're maintained by IT security experts to ensure the safety of patient data. 
Both the SaaS vendor and cloud storage provider must comply with HIPAA, which means strict security protocols and access management policies that prevent unauthorized users from accessing patient information. With an on-premise server-based system, data is only as secure as the physical facility itself. With cloud-based solutions, patient data can still be managed even if a hospital needs to shut down its IT network due to a cyberattack or natural disaster.  
Cloud-based solutions can boost accessibility…
With the growing consumerization and digitization of healthcare, the industry is under pressure to provide easy access to real-time data, and that's where a cloud-based EHR brings tremendous value to any practice. Physicians can access relevant real-time information about a patient's health at the point of care, which improves patient experiences and outcomes. 
During the COVID-19 pandemic, we saw the value of true remote accessibility. One huge benefit of cloud-based EHR solutions is that users can access up-to-date clinical data from multiple locations, provided they have an internet connection and permission to access secure data. This allows physicians and staff to collaborate more effectively in a secure environment and provide better continuity of care. 
This is especially important for healthcare systems and practices with multiple locations that need to collaborate on patient data. It also helps practices where physicians, nurses or administrative staff are not often at their desks and use mobile devices to view patient data and collaborate with other healthcare providers within their network or organization. This can be a valuable tool that helps increase productivity and transparency. 
A higher focus on data and analytics… 
Data and analytics are another huge benefit that is driving industry-wide migration to the cloud. For healthcare providers, a cloud-based EHR like Charts provides detailed reporting capabilities that simplify quality initiative reporting, MACRA, and population health. 
With Charts, practices can leverage real-time advanced analytics that helps improve clinical, financial, and operational outcomes. Detailed reports can also give you key insight on where to focus in order to gain EHR government incentives, avoid audits, and capitalize on new revenue opportunities. 

By harnessing the power of the cloud, real-time analysis of data can be shared across locations and health systems and be used to shape policies and procedures designed to improve the organization's clinical and financial outcomes. 
Join the rest of the world, in the cloud…
According to a recent study, end-user spending on public cloud services is expected to grow 23.1% in 2021 as CIOs overcome the reluctance of moving mission-critical workloads to the cloud and adopt flexible SaaS programs that help their organization access secure data, scale with ease, plan for the future, and make technology purchases more digestible. 
Ditching your legacy web-based or on-premise systems for a cloud-based EHR will be one of the best decisions you ever make for your growing practice. It's time you future-proofed your organization and transformed it into the efficient, secure, and modern practice that you've always imagined it could be.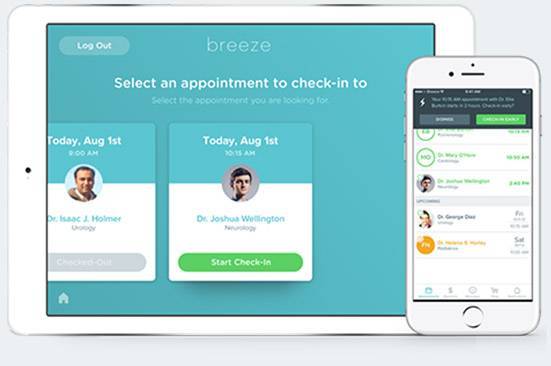 Product Tour
See how you can achieve clinical, financial & operational excellence
Take a Tour