Whether your practice is buried under piles of reports, struggling to collect valuable information or unsure how to make data work for your business, Actionable Analytics: 10 Steps to Improve Profitability & Patient Experience Through Data-Driven Decision Making outlines a step-by-step plan to simplify reporting and improve your practice.
Download this exclusive whitepaper today and learn:
To assess and improve reporting capabilities
How to optimize efficiency in real-time
Tips to choose the right analytics system
How to better manage patient populations
Keys to simplify data management
How data-driven decisions maximize profitability and more…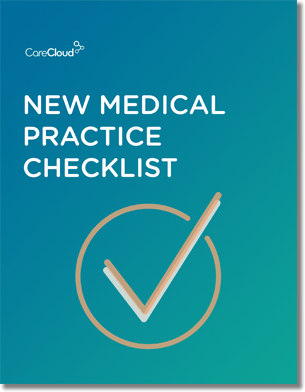 Do you know what you need when setting up a new medical practice?
Get our New Medical Practice Checklist
Download Now!