By Elson Lai, MD
I'm probably biased. My residency program was one of the first to be entirely electronic. I graduated as an ophthalmologist having never used a paper chart. When I started my medical career by joining an established practice, it was a shock to see their struggles with technology. The technology issues at that clinic were a big part of why I decided to leave and start my own practice in 2013.
I'm now in my fourth year of running Rosemead Eye Center as a solo practice and I have been entirely paperless since day one. All my consults and documentation are on an iPad. I don't have a computer system in every room; I just carry around my iPad to the exam rooms and to the surgery center. I access my schedule from my iPhone and use it to pull notes when after-
hour patient calls come up. Everything is securely accessible in the cloud.
When I hear other doctors complain about technology — how it slows them down — I'm sympathetic, but can't relate. It would be a nightmare for me to have to practice with paper charts.
3 Ways Health Technology Assists My Daily Practice
Work-life balance.
I see 20–30 patients a day. I always finish my charting before seeing the next patient. There's no catching up at the end of the day. When it's 5 pm, I'm out. I just send all my claims out (I batch them), and then it's "sayonara" and I don't worry about them.
Opportunity for entrepreneurship.
I'm a part of another business that was brought into existence in parallel with the eye center and now has 18 clinics throughout the world. I've been able to do both – and grow both – thanks to health technology. I don't do the day-to-day work anymore with my second business because there's now a team of 70 to 80 employees who run the show.
Delivering better patient experience.
I'm passionate about giving my patients the quality of care that I would provide for my own family. Health technology helps me deliver a more modern experience to my patients — from booking an appointment online to using an iPad in the exam room to accessing their records through a patient portal. I'm able to be more open and get more patients through the use of technology. Having a more sustainable practice, I'm also able to spend time delivering charity care to my community.
It's not just any health technology, but effective, modern health technology, that enables these three advantages. You need to spend money to make money, as my dad always says.
Outdated, server-based, low-quality technology hurts more practices than it helps. Investing in a cloud-based practice management system and a concierge revenue cycle management service removes a ton of headaches for me. I use an easy and modern tool for managing my website in both English and Chinese, and third-party scheduling services allow my patients to book appointments directly online as well as help me post reviews. Social media helps me attract more patients to my practice.
Takeaways
To other physicians out there who feel health technology is holding them back, I suggest it's time for big change. Take a critical look at your technology vendors. Don't be afraid to swap out something that isn't working for you. Don't throw money away. Look at the workflow in your practice — where can you remove inefficiency, paper, and time? Use technology in a way that makes your practice sustainable and allows you to enjoy your profession.
I'm optimistic that my practice isn't an outlier, but hopefully instead of a preview of how our specialty can evolve. Ophthalmology is one of the fastest advancing specialties in the last 10 years. We are seeing new lens and surgical advancements every day. I'm excited about EHRs and practice management systems because if we can evolve quickly on the medical side, the technology part should be easy.
---
Dr. Elson Lai is a board-certified eye physician and surgeon by the American Board of Ophthalmology. His practice, Rosemead Eye Center, is based in Southern California. This article originally appeared in Physician's Practice.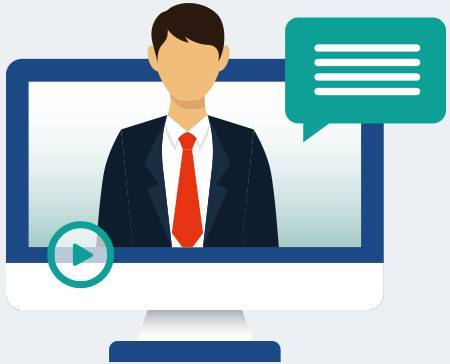 Avoid claim denials, increase revenue and empower your staff
View the webinar
Download Now!