Recently, Project Lift Miami partnered with the Innovation Center at the University of Miami to create the only digital health-focused startup accelerator in Miami. The 100-day program aims to offer classes, mentoring, strategic support, and business development to healthcare entrepreneurs and business innovators in South Florida. 
David McDonald, CEO of umbrella organization Lift1428, and his team look for healthcare firms that facilitate better healthcare outcomes through technology. 
"Project Lift, for us, is a laboratory. It's a place where we can invest our money and time and help fuel innovation in the healthcare space," said McDonald. "This accelerator is just a dimension of the work we do. If you think of our business as a home, Project Lift is the garage where we tinker and play with innovation."
While researching candidates for the Project Lift venture at UM, McDonald's team looked at companies focused on marketplace transparency, population health management, care transitioning, and healthcare literacy. 
Now, the program's inaugural class consists of five business startups from around the world. Each will receive seed funding, somewhere between $20,000 and $30,000 in cash and services in exchange for a 7% equity stake in the company. The companies will also be provided with free office space at the UM campus.
According to McDonald, companies who are capable of leveraging technology are the ones who will lead meaningful change in healthcare and should be the most successful. 
"If you think about the trajectory of healthcare, the fact that there's plenty of money in the system and an emerging proliferation of technology, it's pretty easy to go in and start innovating within the space," said McDonald. 
He chose Miami to advance Project Lift because he believes the city is poised for great advancements in healthcare services and technology. 
"Miami has great technology resources in terms of developers and designers. And its financial ecosystem is ready to fuel innovative thinking in healthcare," said McDonald. "I mean we have the second-largest healthcare district in the nation." 
The program will run through the Summer, ending with a demonstration day, where entrepreneurs will get the chance to present their businesses to potential investors. 
"I don't consider us venture capitalists or angel investors. I consider myself a healthcare entrepreneur, working in the healthcare communication space," said McDonald.
Health IT startups interested in applying for the next class can contact 305-345-8670, or stop by the Miami Innovation Center at the UM Life Science & Technology Park, 1951 NW 7 Avenue, Suite 300. For more information, visit www.lift1428.com/projectlift.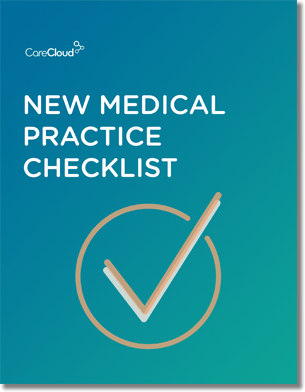 Do you know what you need when setting up a new medical practice?
Get our New Medical Practice Checklist
Download Now!