The healthcare sector is a highly competitive marketplace. A large part of medical practice strategy is successfully navigating partnerships — especially relationships with payers. CareCloud recently hosted a panel discussion with practice leaders from Northeast Florida to discuss how local medical practices are not only adapting to a more complex healthcare environment but also setting the example for the rest of the "New Medical Economy."
In this article, we focus on Josh Heekin, senior partner at Physician Practice Specialists, and his advice for medical practices leveraging their numbers into stronger negotiating positions with payers.
"Many people would be surprised to know that 90% of physicians I meet haven't looked at a contract in five years. It's time to come back to the table."
Heekin offered his insights and guidance from helping his clients successfully negotiate payer contracts:
Whether it's a renegotiation or an initial contract, there is more room to negotiate than payers let on.
Payers are looking for utilization: how you treat a patient compared to your peers in your region. They'll know how many you treat and how many you send on to hospitals. Whether you prescribe brand name or generic drugs. Whether you have in-house diagnostics or not.
Hospital systems and even laboratories are not only your competitors, they're also your adversary, and insurers are going to look at every detail. Be prepared to explain where you are trending above average on any measure.
Documentation is the key to your bargaining position. Patient-specific documentation can be achieved through your health information technology system supported with data supplied by medical scribes.
Recognize that the patient experience is something that must be shared and documented by every physician involved in the patient's care. The primary care physician is under the greatest pressure to manage these relationships. If specialists are not documenting the way they need to for the primary care physician, that's going to impact the measures the primary care physician needs to report. Your ability to renegotiate with payers relies on the quality of your documentation, so managing these relationships is critical.
"You never want to take your focus off the patient. That creates a better patient experience and also greatly enhances your documentation."
Can you renegotiate? Sometimes. You need to get to the decision-makers in the payer groups and sell yourself as best you can. Sometimes they will say you are on average with your own region and not much can be done. Other times you can find the right person ready for the right opportunity.
If you are hitting a brick wall but cannot drop a payer, consider an alternate option to gain more leverage. Forming a multi-specialty group with physicians you know and trust can be a more entrepreneurial solution versus getting absorbed by an existing large group.
Heekin shared this final word of advice: Remember that payer contract reps are humans, too. They have wins and losses and people they answer to, just like you. If you can be that person who presents that extra piece of data that shows them how much you've achieved, they may make the decision to take a chance on you and give you better rates than you would have received otherwise.
3 Questions You Need to Answer Before You Break Up With Your Payer
If you know your numbers — what you're good at and what is most profitable for you — and you're still struggling, it could be time to break up with your payer. Run your numbers and ask:
---
How much is this payer paying you?
What percentage of your patients actually have this insurance company?
What would be the impact of breaking up with the payer, even if only for a little while?
---
Note: This article is part three of four key discussions highlighted in a "New Medical Economy" panel event in Jacksonville, FL, with Mandi Bishop, CEO and founder of Likely Insights; Dr. Charles Greene, founder and president of Jacksonville ENT Surgery; and Josh Heekin, senior partner of Physician Practice Specialists.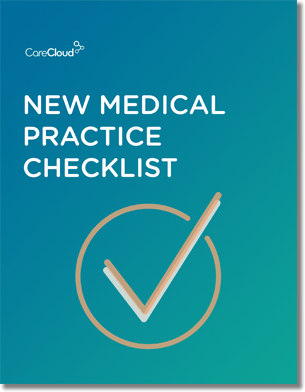 Do you know what you need when setting up a new medical practice?
Get our New Medical Practice Checklist
Download Now!