For a nominal fee, an aspiring photo hobbyist can purchase semi-professional equipment at Best Buy and start taking presentable photographs with some knowledge of composition and the sun's patterns.
However, say you're searching for a photographer to take profile and action shots for your practice's website. She can't vouch for the gig until she's trained, knows about artificial lighting and has an impressive portfolio.
Likewise, having an understanding of your practice's workflows and processes before selecting a vendor and implementing an EHR is your training. It's easier to correct issues in advance and use this knowledge to learn more about the features and functions of an EHR.
Below we demonstrate how you can gauge the impact of an EHR on your practice's workflows to ensure you do it right the first time.
Following the Paper (Charts) Trail
Practice workflows tend to focus on charts and the individuals each chart is passed off to as it moves through the office: from chart preparation to registration, to the nurse, biller, physician, etc. EHRs enhance workflow processes – that is, the information in and beyond the chart.
Many workflow processes are carried out mentally and need to be understood before selecting an EHR, which will carry out some of these processes in a more structured manner.
Also, paper charts don't empower patients the way EHRs do. Patients expect to be more involved in their personal care and will want to contribute data directly to the process.
Electronic health records will undoubtedly eliminate paper charts while bolstering the information today's charts contain, making them more accessible, accurate and complete. EHRs automate and use knowledge to generate further analysis, but they do not automate charts.
How Do You Improve Process and Workflow?
First, create a processes improvement outline.
Steps to Creating a Processes Improvement Outline
Recognize where data comes from and how it is used.
Outline current clinical processes related to workflow.
Identify processes as well as individuals performing them.
Collect charts, forms and reports that will be automated through the EHR.
Review your outline to find improvable areas.
After improving upon your current outline, compile a new set of clinical processes.
Test new workflows and train all staff.
Next, review your outline for potential improvement opportunities. Pinpoint where errors, bottlenecks and communication delays occur, and discern which can be remedied via EHR automation.
Last, determine if you need additional tools to help with analyzing potential quality and safety issues at your practice.
Examples include the Institute for Healthcare Improvement's failure modes and effects analysis, which helps evaluate a process to spot where and how it might fail, and The Joint Commission's framework for root cause analysis and action plan in the cause of a sentinel event, i.e., a death or sudden physical or psychological injury.
Workflow and process breakdowns are not new. In fact, they're used even more widely in the automotive and home appliances industries. Outlining your practice's processes and workflows underscores what your physicians and staff members want to see in an EHR, which helps you identify your future system's functional requirements and narrow down vendors. 
Have you outlined your practice's workflows and processes? How did you do it?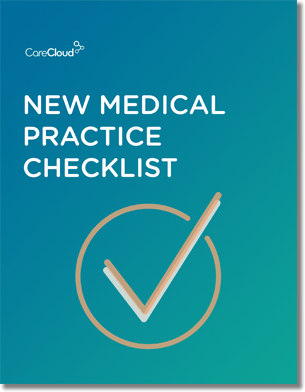 Do you know what you need when setting up a new medical practice?
Get our New Medical Practice Checklist
Download Now!