By Leyl Black
You're spending money to get your practice and your website "found" — what are you doing to ensure that the people who land on your site actually schedule an appointment?
One of the most effective ways to convert your website visitors into patients is through patient testimonials. People want to know that they're selecting the best doctor for their needs; testimonials offer them third-party validation for the quality of your services and can help build trust in your practice.
While many practices already feature quotes and anecdotes from satisfied patients on their websites, here are a few tips for taking this tactic to the next level:
1. Ask leading questions to get the right quotes.
Have you ever asked a patient for a testimonial and gotten back something generic like this:
"I was really satisfied with my visit — you were exactly what I was looking for."
To get higher-impact testimonials, try asking leading questions to generate quotes that specifically highlight your differentiators and benefits. For example, if your primary care practice offers evening and weekend hours, you could ask one of your after-hours patients, "What do you like about our evening hours?" A dermatology practice might ask, "How has improving the appearance of your skin impacted your life? Do you find you have more confidence now?"
You can also add graphics to your testimonials to highlight what the quotes say about your practice, such as "Effective," "Empathetic," or "Affordable."
2. Use video to bring testimonials to life.
Quotes and written testimonials can be powerful marketing tools, but video engages people more than any other medium. And now with iPhones and free video editing tools, it's never been easier to create high-quality videos on your own.
Choose a few long-time patients whom you trust, and ask them if they'd be willing to provide a testimonial. (You might offer them a small gift as a thank-you, such as a $50 Whole Foods gift card.) Record videos of them answering simple questions about your practice that will lead to powerful quotes, such as "What do you like best about working with us?" or "What do you tell people when you recommend our practice?" You can post these videos individually to your website and Facebook page, or string together a series of clips and overlay them with music for a longer testimonial round-up video.
3. Gather and share aggregated patient stats.
Do you know how many of your patients are repeat visitors? Do you know what their top reasons are for choosing you? Gathering and publicizing your patient stats in the aggregate can further validate your service beyond individual testimonials.
Pick a few stats you'd like to get that would support your messages — such as "XX percent of our patients say they would recommend us to a friend" or "XX percent of patients say we helped them address a chronic issue" — then come up with questions that will generate these stats, such as "Would you recommend us to a friend?" and "Did we help you address a chronic issue?"
Once you've got a few questions, use a service such as SurveyMonkey or Google Forms to set up your survey, then email the survey to your patients. Try to get to at least 100 or more responses so that the results are statistically relevant. You might need to offer patients an incentive for taking the survey, such as being entered into a drawing for a gift certificate.
Once you have enough responses, analyze the data and pull out your key insights, which you can then use on your website and in your other marketing materials.
Leyl Black is a marketing and communications executive with 20 years' experience building high-impact programs for emerging companies. Most recently, she led the communications team at One Medical, which Fast Company named The #1 Most Innovative Company in Health in 2017. She is also a contributor to publications such as USA Today, Mashable, and Entrepreneur on marketing, PR, social media, and health tech topics.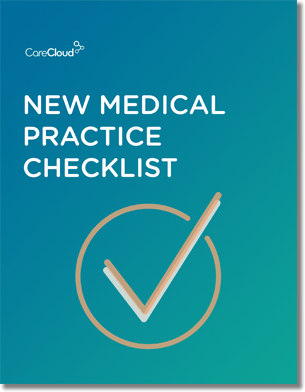 Do you know what you need when setting up a new medical practice?
Get our New Medical Practice Checklist
Download Now!