Physicians can breathe a sigh of relief after this week's last-minute fiscal cliff compromise, where doctors were facing a 26.5% cut in Medicare payments.
As part of Tuesday's 257 to 167 vote, Congress allocated $30 billion to doctor Medicare salaries at the expense of hospitals, which were forced to foot half the bill from their own government reimbursements.
"While fixing the physician payment formula is essential, it should not be done by jeopardizing hospitals' ability to care for seniors and their communities," said American Hospital Association president Richard Umbenstock.  "That's why we are very disappointed at the approach taken in this measure."
The "doc-fix" will only keep salaries stable for a year, so doctors still face the prospect of a 27 percent cut in 2014.
"This patch temporarily alleviates the problem, but Congress' work is not complete," said American Medical Association President Jeremy Lazarus. "It has simply delayed this massive, unsustainable cut for one year."
Medical experts agree Congress needs to implement a long-term solution to the botched sustainable growth rate (SGR) formula passed in the late 1990s.
The bill also repealed the Community Living Assistance Services and Support program (CLASS Act) and cut $1.9 billion in funds for other Obamacare programs.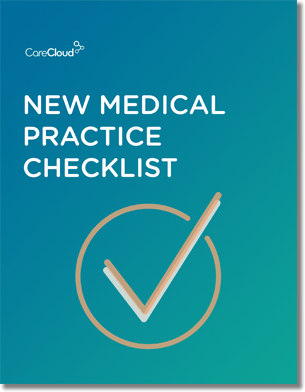 Do you know what you need when setting up a new medical practice?
Get our New Medical Practice Checklist
Download Now!