In our series of video testimonials, we ask clients for direct feedback on how they use cloud based software and services. We also want to know if they recommend web-based software to other medical practices.
This time, we focused on their 'user experience.' Superior user experience (UX) is both a goal and a movement within the modern software industry. It goes beyond mere usability — it's how a human feels when they use specific technology.
Medical Software User Experience
Many factors go into a superior user experience. For example, software that streamlines workflow for providers, allows for easy entry of multiple patient concerns, and that encourages patient engagement are recommended in the HIMSS User Experience in Electronic Health Records guidance.
For many providers, UX is just the feeling that the technology was truly designed with them, the end user in mind.
Users on 'User Experience'
We asked a couple of CareCloud users to describe their own user experience during a User Group for the 100+ doctor South Florida Medicine.
"Anyone can learn how to use it. It doesn't matter what education you have, really," says Kaitlyn Salinas, Surgical Coordinator at Florida Urological Associates. Regarding the patient scheduler, "You don't really need to be trained on it for that long. You just click on it, the scheduler is right there. You can click on the arrow button, it goes to the next day and you look at the time. "
Find out other ways she says CareCloud is user-friendly:
Technology that allows her to delegate billing and other administrative tasks "frees me up to do more important things," says Tami Pogue, Office Administrator for Florida Breast Care.
Watch this video to find out what happens her practice gives user experience feedback to her software vendor:
Want to see the "user-friendly" EHR and practice management software for yourself? Watch the demo video.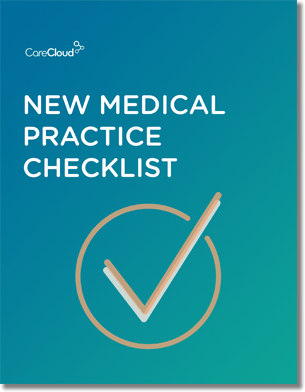 Do you know what you need when setting up a new medical practice?
Get our New Medical Practice Checklist
Download Now!