Budget Sequestration. The dirty, not-so-little word flying around Washington this week could have very damaging effects on U.S. healthcare according to the Obama administration
The budget sequester, a series of automatic sweeping cuts to government agencies, totaling $1.2 trillion over the next decade, was originally created as a consequence so terrible that legislators would be forced to draft more sensible budget cuts. But with no solution in sight and the March 1 deadline upon us, PYP thought it would be a good idea to take a deeper look into the federal budget sequestration.
– Medicare payments to doctors, hospitals, and other healthcare providers will take an across-the-board 2% cut (estimated roughly at $11 billion)
– Program management at the agency that supervises Medicare and Medicaid will be cut by more than $60 million
– Programs created by the Affordable Care Act will take significant cuts, including grants to help states establish insurance exchanges will lose $66 million, and the prevention and public health fund will lose $76 million
– The Food and Drug Administration will lose $318 million (more than 8 percent of its budget)
– Up to 373,000 seriously mentally ill adults and seriously emotionally disturbed children will go untreated. This could likely lead to increased hospitalizations, involvement in the criminal justice system, and homelessness for these individuals
– Meals on Wheels will be forced to cut 4 million meals

– In Georgia, around 4,180 fewer children will receive vaccines for diseases such as measles, mumps, rubella, tetanus, whooping cough, influenza, and hepatitis B due to reduced funding of about $286,000
– The National Institutes of Health will see a cut of more than $2.5 billion, triggering a loss of more than 20,500 jobs across the U.S. and reducing new economic activity by $3 billion
The silver lining in all of this is that budget sequestration will come into effect gradually, so if politicians can find an agreement in the next few weeks many of the federal slashes will be avoided. As always, it's up to our elected officials to work together to find a bi-partisan solution.
What frustrations do you have with how the government regulates healthcare in the United States? We'd love to hear your opinions in the comments section below.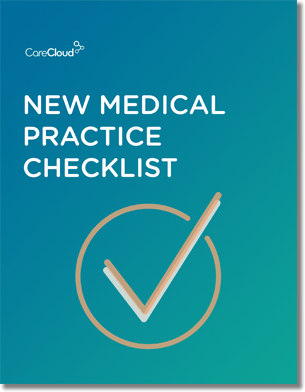 Do you know what you need when setting up a new medical practice?
Get our New Medical Practice Checklist
Download Now!