There comes a time where you should probably stop blaming payers for medical billing mistakes, especially if your claims denial rate is higher than the 4% the MGMA touts as an efficient benchmark.
What does your practice's denial rate look like? While mistakes in processes as tedious as medical billing will continue creeping up on you, there is plenty of hope for those of you wishing to wean off the Ibuprofen.
Check out some of the steps you can take to prevent medical billing mistakes at your practice.
Always Verify Insurance
Can you guess the number one reason why most medical billing claims get denied? Not verifying insurance can cost you money and time, which is why it's important for you and your staff to be diligent with both new and returning patients.
Contact the insurance provider to check effective dates and coverage periods, assess deductibles and copayments and check up on preexisting condition exclusions. Every policy has its limits, but avoid errors when a patient's maximum benefits are met or is receiving services not covered by plan benefits.
Errors in Patient Information
Remember when your teachers graded you deducted points for carelessness on school assignments? Well, seeing as hindsight is 20/20, Mrs. Kerbopple was pretty wise: University of Minnesota studies estimate that 30% to 40% of bills contain errors.
Simple inaccuracies can lead to pesky billing denials, starting with patient information. Train your front office staff to help reduce these denials by familiarizing them more the patient chart, double checking things as simple as a patient's name, whether the diagnosis code corresponds with the procedure performed and quadruple check the policy number.
Denials caused as a result of these mistakes can be refilled, but expect 30 to 45 days before you receive payment.
Implement a Practice Management System
Automate as much of the process as possible to reduce human errors, and you can do so with a practice management system. However, don't blame the system for problems, seeing as the system won't go as far as posting the charge and printing reports for you.
Train your staff to keep up with demands, as well as develop skills and habits within the system. A practice management system is especially useful for smaller, budget-conscious practices, which perform more work with fewer employees.  This kind of system allows your staff to automate charge captures, scrub codes and can manage practice tasks.
Errors in Coding
Unbundling of codes, not entering the diagnosis code to the highest level or understanding operative reports are anathema to getting paid. We don't blame you, however. Given the labyrinth of codes and charges that appear on medical bills during an extra busy day at your practice can set back your payments significantly.
With ICD-10 nearly upon us, coding to the highest level of specificity is imperative so get into the habit now. In the case of, say, diabetes, you must use the fifth digit to specify the variation: 250.00 for diabetes mellitus type two, 250.01 for mellitus type one, and 250.02 for diabetes mellitus type one uncontrolled.
It helps to use your practice management system's scrubber, which will signal under-coded diagnoses. Furthermore, facilitate a dialogue between your billers and coders to ensure the former know what truncated codes look like.
---
The material and information contained on this website is for general information purposes only. You should not solely rely upon the material or information on the website as a basis for making any business, legal, medical, or any other decisions. While we endeavor to keep all information up-to-date and correct, all information in this site is provided "as is," and CareCloud Corporation and MTBC Inc. make no representations or warranties of any kind, express or implied, about the completeness, accuracy, reliability, suitability, or availability with respect to the information contained on the website for any purpose. Any reliance you place on such material is therefore strictly at your own risk.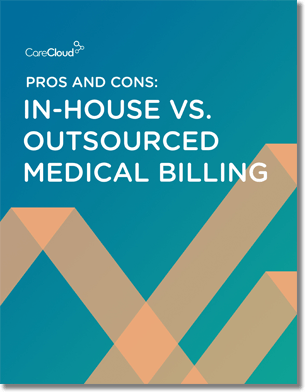 Free e-book:
Pros and Cons of In-house vs. Outsourced Medical Billing
Download Now!