By: Adam Uzialko
business.com staff
Jul 20, 2020
Which is the best electronic medical records system for your practice in 2020?
Few industries have undergone such rapid transformation from analog to digital as the healthcare industry. This shift is most notable in the adoption of electronic medical record (EMR) systems, sometimes known as electronic health records (EHR) systems. These sprawling software platforms include applications for taking clinical notes during patient encounters, prescribing medications, and ordering and reviewing lab results. Through their many integrations, they work hand-in-hand with applications like practice management software, which helps medical practices manage patient appointments and billing. EMRs have become the central nervous system of a medical practice's clinical operations – they serve as a major touchpoint for the remainder of the practice's business operations.
The biggest challenge when choosing and implementing an EMR system is, of course, the complexity of the system. It can be difficult to grasp all the capabilities of an EMR at first glance, meaning the buying journey is filled with multiple demonstrations, trial periods and questions for sales representatives. Even then, it can be hard to understand precisely which system is going to be the best fit for your medical practice.
We've reviewed major software providers and selected which systems stood out from other software solutions.
—
CareCloud EHR: Easiest EMR to Use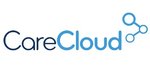 CareCloud EHR
It has competitive pricing for bundled EMR and practice management software.
It's extremely user-friendly, organizing the interface into an intuitive step-by-step process for a typical patient visit.
The high implementation fee of $5,000 increases the upfront costs significantly.
Our best pick for easy-to-use EMR software is CareCloud because it organizes its applications and tools in an intuitive, organic way. CareCloud lets you easily follow a patient's visit to your medical practice, from check-in to exam to billing. The application tabs flow in a commonsense order from left to right, all in a neatly organized and modern user interface.
CareCloud is also a relatively flexible system, allowing you to customize templates, save your frequent orders for labs and prescriptions, and enter data through multiple methods. Finding a customizable EMR that balances flexibility with ease of use can be a challenge, but CareCloud delivers on both fronts. While implementation is an additional cost beyond the subscription price, CareCloud staff will offer training to every member of your practice, making the transition to a new system a bit smoother.
CareCloud appears to be one of the most user-friendly pieces of software we reviewed. EMR software can often be overwhelming due to its complexity, but CareCloud organizes information in a way that is easily digestible and intuitively navigated. The first screen you'll generally see when using the integrated practice management and EMR system is the dashboard, which offers a customizable overview of key information. In the demonstration we participated in, which featured an integrated practice management and EMR system, the dashboard displayed information about the practice's financial performance and appointments. Each table displays a color-coded bar graph that's easy to filter with the adjacent dropdown menu.
The EMR features a series of icons along the top of each window, including the scheduling tool, patient charts, financials, documents, billing and reports. The tabs are organized in an organic flow. For example, when a patient comes in, the first tab displays the scheduler, where they can be checked in and assigned a room. When the provider is ready to see the patient, the next tab over allows them to review the patient's information and begin the exam. Following the exam, the next tab over opens the billing module. Because CareCloud is designed to follow a patient's visit from start to finish, it makes navigating its tools fairly intuitive even to newcomers.
—
PRICING
Pricing varies widely for EMR systems, not only between different vendors, but even between two systems from the same vendor. Many EMR systems are customizable and can adapt to specific workflows. Moreover, EMRs often include optional modules, including billing and practice management, that you integrate at an additional cost. In our reviews, we looked only at the cost of an EMR module with no add-ons, unless an integrated practice management system was included by default.
What we found was that most EMR systems are priced per provider per month. Some vendors require an upfront licensing fee, while others do not. Many also include implementation or training fees of some kind, as well as options to pay more for additional modules. A few EMR options offer a one-time cost, but this pricing model is uncommon.
Prices fluctuate greatly, depending on the scope and breadth of the system. There are additional fees for customer support, clearinghouses, electronic statements and more. This pricing is subject to change based on the size of your practice and your specific needs. Generally, based on the EMR software we reviewed, expect to spend between about $500 per provider per month and $1,200 per provider per month.
Many EMR vendors offer revenue cycle management (RCM) or medical billing services as well. Generally, these services charge a percentage of their net collections and, in exchange, perform all critical billing tasks for a practice.
NEGOTIATIONS
When you're negotiating with an EHR vendor, it's important to have a clear understanding of what your practice's specific needs are and how you expect the system to integrate with your practice and workflow. Knowing these things will help you avoid purchasing unnecessary components of a larger suite, which a vendor is likely to try to sell you on.
The EHR space is filled with uncertainty and inconsistency, due to the crowded field and differences between each software program. You're going to want to kick the tires of a range of solutions, ask tough questions, and seek second, third and fourth opinions.
Here are some of the biggest things to keep in mind when choosing an EHR system:
What is the implementation process like? How long does it take? Will it disrupt operations?
Does the vendor offer training to your team? What kind of training? How long does the training last? Is it included, or does it cost extra?
What continuing support is available following implementation and launch? Does that cost extra, too, or is it included?
How reliable is the system? What is the percentage of total uptime that you can reasonably expect?
What software can the system interface with? Be sure to know what systems your local labs, hospitals and pharmacies use, because your EHR will need to interface with those regularly.
What is the patient portal like? Is it user-friendly and easy to understand? What information can your patients access?
Take a look at our reviews below for more in-depth information about each EMR, but keep your team's needs and preferences in mind, too. Consult your staff members who will use the EHR every day to learn what their needs are; this is the best way to ensure the least painful transition to a new EHR system.
BUYING GUIDE
The Benefits of EMR Systems
Even the more cost-effective EMR software represents a significant expense for most medical practices, so it's natural to wonder precisely what benefits you'll get in return for your money. Good EMR software can become the central pillar of your practice, helping you to streamline operations, improve patient experiences and provide better care.
EMR software is largely related to the patient encounter, featuring clinical tools that can help providers more easily capture patient health information while staying engaged during the visit. Many EMR software allow providers to customize their notes, speed up the process using templates and hotkeys, and add photos or drawings to make patient records more detailed. Most EMR software also allows you to e-prescribe medication and electronically order lab tests and receipts of the results. Some even include decision-making assistance, identifying potential negative drug interactions or allergies based on a patient's existing medical records.
Another benefit of EMRs is that they store a portable digital record. In other words, information can follow a patient to different points of care throughout the healthcare ecosystem. If a primary care provider, for example, refers a patient to a dermatologist, they can electronically send the relevant records to the dermatologist before the patient's appointment. The specialist will now have access to not only the medical records relevant to the visit that prompted the referral, but also key information about the patient, including their name, age, address and insurance information.
Generally, EMR software is one part of a larger healthcare IT suite. This suite might also include practice management software, which would cover front- and back-office operations of the practice, such as appointment scheduling and medical billing. EMR and practice management software complement one another and allow data to flow seamlessly between modules. For example, practice management software allows patients to fill out intake forms through an online portal prior to their visit. That information could then auto-populate in the EMR software's clinical tools, saving providers time and ensuring records are up to date.
Data interchange works in the other direction as well. When a patient encounter concludes, for example, the provider can close a clinical note. The charges captured during the encounter are then pushed into the practice management software, where your medical billers can create and code claims and prepare to send them to the appropriate payers.
Good EMR software can improve your entire workflow, while a strong healthcare IT suite can really be a game-changer. However, it's important to choose a user-friendly and reliable system that meets your needs. The wrong EMR system could prove to actually be counterproductive.
How to Choose an EMR System
Selecting the EMR software that best fits your practice is a big task. These systems are generally sprawling and complex, making it hard to get a full picture of the software during the first use. Following these steps can help you stay organized in your search and choose the ideal EMR software to suit your workflow and support your team.
1. RESEARCH MARKET LEADERS AND POPULAR SYSTEMS.
The first step in any buying journey is learning about the market. Take some time to research EMR software, the recent history of the industry and some of the leading brands on the market today. Seek out user reviews on multiple platforms to get an idea of how previous customers responded to the EMR software after implementation.
2. IDENTIFY YOUR PRIORITIES.
While researching the market, consider your priorities in an EMR. Ease of use is often a big consideration for medical practices, because some EMRs are complex and difficult to learn. However, a system with a steep learning curve might offer advanced features and tools that can improve your medical practice's performance. So, while it might be a rocky introduction to the software, software that takes a little extra time to learn might pay off in the long run. 
Another key consideration is the customizability of the system, such as which templates it offers for clinical notes and how much you can tailor them to suit your own preferences; patient engagement, which includes a user-friendly patient portal that allows your patients to take an active role in their healthcare; and interoperability with labs, pharmacies and hospitals for seamless data interchange. Consider which aspects of an EMR would match up with your team's existing workflow, rather than how you would adapt your workflow to a new system.
3. MAKE A LIST OF AT LEAST 10 CANDIDATES.
Once you've researched leading brands and made a list of your priorities, identify at least 10 candidates you would like to further investigate. A field of 10 offers significant competition without making the process too cumbersome. Once you have your list, it's time to contact the vendors directly.
4. REQUEST LIVE DEMONSTRATIONS.
Most EMR software vendors do not post pricing on their websites, but almost all of them offer live demonstrations, which are often followed by a quote or estimate. Live demos give you an opportunity to walk through the software with a company representative who will show you the major highlights of the system. They will often tailor the demonstration to your needs, showing you primarily the tools you're most interested to see. Most live demonstrations take place through video conference software.
During the live demonstrations, take extensive notes on each of your priorities and anything that stands out as a positive or negative. If you can, record the live demonstration or ask the company representative to do so. Saving recordings for later review or sharing with other team members can help you make a final decision.
5. NARROW DOWN YOUR LIST TO THREE FINALISTS.
After you've viewed live demonstrations for your list of candidates, you should have an idea of which ones you like and which you don't. Narrow your list down to three if possible. The best method of choosing finalists is consulting with members of your team who have seen your notes or the live demonstrations to find out what they liked and disliked about each EMR. After all, your whole team has to use the EMR and practice management system with which it is associated.
6. SCHEDULE A MORE DETAILED DEMO WITH EACH.
Oftentimes, if you're interested in an EMR, company representatives will give you a second, more in-depth demonstration. Some of these demos even include sample software you can take control of and click around for yourself. Take detailed notes yet again and record the demonstration once more if possible. When you're finished with these final demonstrations, request a contract or agreement from each company to compare side by side.
7. REQUEST A DETAILED BREAKDOWN OF PRICING AND FEES.
In the contract or agreement you request, there should be a detailed breakdown of all pricing and fees. You need to see an explicit list of everything you are paying for alongside a contractual obligation for the vendor to provide certain services. Don't simply trust a promise made by a sales representative; if they promised it, it needs to be added in writing. Once you've compared contracts, you should be ready to make your determination.
When you've selected an EMR vendor to partner with, you should closely review the contract before you sign it. If possible, have an attorney review the contract and mark it up accordingly. Be sure to request a detailed breakdown of pricing and any additional fees that might be included. Many EMR vendors charge extra for setup, implementation and training, for example. You should also make sure that any promises a vendor made you during your research phase are guaranteed in writing.
Electronic Health Records vs. Electronic Medical Records
There is technically a difference between EMR, which are essentially digitized paper charts for a single practice, and EHR systems. For one, EHRs not only replace paper charts, but they also streamline critical functions like billing, ordering prescriptions and tests, managing your practice, and communicating with patients.
The advantage of an EHR system is that everything appears in one place, from a patient's entire medical history to the logistical aspects of running your practice. Even better, EHR systems allow providers at all points of care to communicate with one another electronically. So, if a patient visits the hospital on Saturday, their general practitioner will know what happened on Monday and can then provide appropriate follow-up care. Physicians and staff can use an EHR system to deliver more effective treatment and create more comprehensive health records that circulate across every point of care. However, members of the industry often use the terms "EMR" and "EHR" interchangeably, so for the ease of our readers, we've chosen to use them interchangeably as well.
Related Healthcare IT Solutions and Medical Practice Services
Many medical practice software solutions and third-party services go hand in hand. For example, an electronic medical records (EMR) system and practice management software are closely related. A medical billing service might work within your practice management software, while a medical transcription service can help you create notes in your patients' charts, which are stored in your EMR system.
If you're looking for a full suite of healthcare IT solutions or additional medical practice services that could help improve the way your practice runs, take a look at our other medical practice review categories.
State of the Industry
The EMR industry is rapidly growing. It surpassed $20 billion in value in 2016 and is projected to continue its growth unabated through 2025. While both client-server EMR and web-based segments of the industry are growing, the software as a service (SaaS) model is far outpacing the growth of the on-premises option.
IBISWorld anticipates continued growth, driven by late EMR adopters that want to avoid government-mandated Medicare penalties. That expectation is supported by Allied Market Research, which estimates the EMR industry will be worth $33.29 billion by 2023. Factors that push back against industry growth include concerns surrounding patient data security and high system costs, but those concerns are outweighed by ongoing adoption and growth in patient populations.
EMRs are implemented by several types of healthcare providers, including hospitals, labs and practices. Practice-based ambulatory EMRs are growing the fastest at a compound annual growth rate of 5.6%. Currently, North America represents half of the global market, but the Asia-Pacific region is projected to grow the most quickly at 6.5% compound annual growth rate.
Our Methodology
To determine our best picks for EHRs, we reviewed more than 40 vendors. We examined their websites, marketing materials, user reviews and Better Business Bureau scores before narrowing our list to a dozen finalists. Next, we reviewed each company in depth. We evaluated our finalists on the following criteria:
Estimated cost
Ease of use
Practice management integrations
Interoperability
Implementation support
Customer service
Free trial or demo experience
To assess the quality of the EMR vendor's customer service, we called our finalists, identifying ourselves as an employee of a small medical practice that would open soon. To estimate the cost of each system, we stated to sales representatives that we were interested in a cloud-hosted, integrated solution for a practice of three providers. When possible, we attempted to obtain estimates for medical billing services that included access to the healthcare IT products.
WHAT TO EXPECT IN 2020
It's no secret that EMR adoption has provided mixed blessings for hospitals and medical practices. While the software offers significant advantages, it represents a major shift in policy and process – as well as significant technical challenges that sometimes grind productivity to a halt.
However, as time goes on, EMR software evolves and improves. To that end, the Journal of American Medical Informatics Association recently issued a five-point platform to guide EMR development in 2020 and beyond:
Simplifying and expediting documentation
Modifying regulations
Improving transparency and streamlining certification
Fostering innovative features
Focusing on patient-first care delivery
Each of these elements touch on pain points for doctors (and patients) who want more out of their EMR software. In 2020, look for EMR developers to incorporate these aspects into their existing solutions, remodeling EMR software and delivering better care to patients.
April 2020: Market research released by Allied Market Research reported that the global EMR software industry will eclipse $33 billion in value by 2023, up from $24.9 billion in 2017. That represents a 5% compound annual growth rate over a six-year period. The fastest-growing segment of the EMR industry, the report states, is cloud-based software. Inpatient EMR software holds the majority of market share around the world as well; however, ambulatory EMR software is expected to grow more quickly through 2023. The main drivers of EMR software adoption are a rise in chronic conditions, an increase in the general population age, and government regulations that either incentivize or mandate the adoption of EMR software.
May 2020: Prior to COVID-19, interoperability of healthcare IT systems and data sharing were major priorities for both regulators and healthcare organizations. While a lot of ground has been covered since EMR adoption began, there have been significant challenges in dismantling data silos between competing software companies in the healthcare space. The spread of the novel coronavirus highlighted areas where data sharing was lacking.
During the COVID-19 outbreak, healthcare providers and public health officials have encountered significant challenges in pooling data from the many EMR systems on the market to identify potential treatment plans. Despite the large-scale shift toward digitized health records, a uniform database of de-identified healthcare information does not exist, and creating one on the fly is riddled with challenges.
To combat this problem, private sector organizations (including many EMR vendors) have come together to form the COVID-19 Healthcare Coalition. The coalition is working to improve access to healthcare data that could be useful in identifying effective treatment plans for COVID-19 and potentially save lives. To achieve this, it will be working to facilitate communication and aggregation of healthcare data from various EMR systems in use nationwide.
While interoperability was a priority before the coronavirus pandemic, it will be imperative moving forward. Healthcare providers should give higher consideration to systems that emphasize sharing data and interfacing with other platforms. EMR vendors are likely to improve their interoperability features and integrations in future software updates. Expect the COVID-19 pandemic to accelerate the movement toward full interoperability across healthcare IT systems – and to prompt public health officials and agencies to step up regulatory efforts.