November 23, 2016
By Debora Lima
Amid a sizable hiring push, CareCloud announced Nov. 16 the close of a $31.5 million fundraising cycle.
The Series C round brings the Miami-based health care technology company's total investment to more than $100 million.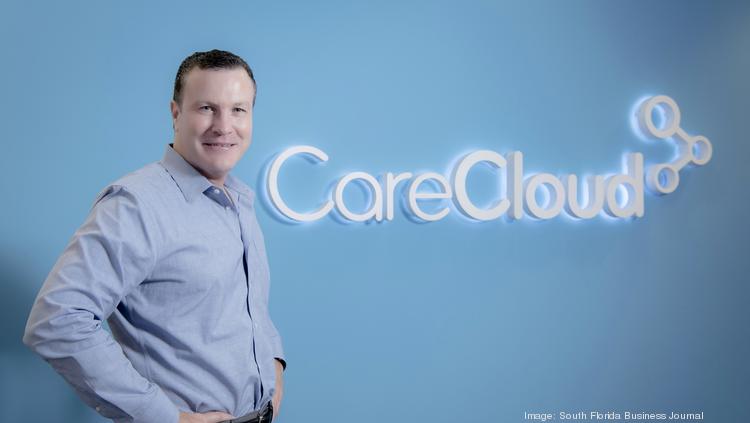 CareCloud CEO Ken Comée
JOCK FISTICK
New York-based, late-stage fund Blue Cloud Ventures, a new investor in CareCloud, led the round alongside financial services firm PNC Financial Services Group (NYSE: PNC) and First Data Corp. (NYSE: FDC), a financial technology solutions company.
"We are excited to partner with Ken Comée and the team at CareCloud," Blue Cloud Ventures partner Mir Arif said.
With the new funding, CareCloud said it has plans to scale its team and cloud-based platform as it works to transform how physicians deliver value-based care and modernize the patient experience.
The company, founded in 2009, supports medical practices by providing a platform that seeks to streamline workflow and support more effective patient engagement.
The company's software is tailored to medical groups focused on expanding operations, particularly those in cardiology, general surgery, orthopedics, dermatology and ophthalmology. It combines user-friendly design and billing expertise to address inefficiencies.
As the dynamics of health care continue to shift, medical practices are seeking new opportunities for innovation. CareCloud positions itself as exactly that, the company says.
"We're modernizing the health care experience for both physicians and patients at the precise point where care happens: the medical practice," Comée said. "To simplify and improve the process of delivering and financing health care within a rapidly changing ecosystem, you need a technology platform that is flexible with tools as easy to use as we see in banking, shopping and our other everyday activities."
South Florida's small business community makes gains, study says
The Kauffman Foundation published its Main Street Entrepreneurship Index, a measure of small business activity and growth natinwide. The Miami-Fort Lauderdale ranked 10th.
The index relies on three components: rate of business owners as a percentage of all adults; five-year survival rate; and established small business density. The latter is the number of businesses with 50 employees or less per 1,000 firms. Miami-Fort Lauderdale scored high on two of the metrics, lagging only in survival rate.
Locally, nearly one in 10 people own a business, the highest rate among the 40 U.S. metro areas analyzed and an uptick from last year. However, fewer than half of those business survive at least five years, a phenomenon also seen across South Florida's startup community.
The silver lining lies in the region's overall year-over-year growth.