A diverse workforce is vital in enhancing patient engagement and patient outcomes. Employing diverse medical staff helps organizations to enjoy more creativity and increase productivity and the ability of the practice to deal with complex problems easily. 
One of the most crucial aspects of having a diverse workforce is having a different perspective. When practices bring in people with different experiences, it uniquely improves their ability to solve problems. Every patient is different. Some people have a language barrier, and it is not an easy job to satisfy everyone, and the best thing to do is to employ a diverse workforce that can be relatable to all patients. Certain things must be considered before making a final decision, as they will help you have the right experience. 
When the team consists of different people with different experiences, they spark creativity and bring unique solutions. With the aid of creative thinking, practices innovate new ideas to deliver quality care and enhance patients' experience to meet their revenue goals easily. With the help of training and development programs, healthcare organizations improve their productivity and efficiency as well. CareCloud's workforce extension can help you to empower your business with the right team of professionals to help you enhance revenue cycle management solutions. 
Creating a team where everyone sees their representation will give them peace of mind that they are being valued. In this way, individuals speak up to share their ideas, resulting in increased efficiency and productivity. CareCloud's workforce extension solution is designed to serve as an extension of your own staff to help in enhancing service quality and to have a seamless workflow. A committed team of experts will manage everything in a timely manner. 
Better Decision and Faster Problem Solving
A diverse team helps in making the decision process simple and fast. Medical facilities can have better decision-making and faster problem-solving with different perspectives to deal with all blind spots. Team members from different backgrounds and experiences bring a range of viewpoints, helping healthcare organizations make the right call. 
 When looking to integrate a new solution, practices need to make sure to take a look at the transition period. The transition period should be small so that hospitals can quickly start generating revenue to achieve their goals. Prefer employing a solution with a short 30-day transition period. To achieve the next level of business, integrate the workforce as a transformational partnership that helps organizations grow effectively. 
Software and Custom Development
To unlock true potential, organizations must utilize the help of top-notch IT developers to not only support but also make necessary changes to the applications. This way, practices can enhance existing solutions and increase efficiency. For optimal performance, always employ an end-to-end suite of services so that the organizations will get the most out of them. 
Services to Keep an Eye on
When looking to implement a comprehensive solution for the growth of your healthcare infrastructure, make sure to prefer the one having a combination of a cloud-based platform and a team of experts. In this way, healthcare organizations can easily deliver high-performing results. To help manage claims, denials, and other relevant issues, make sure to integrate CareCloud's revenue cycle management solution, which is made to boost profitability and enhance workflow. Moreover, it provides complete revenue cycle support with full transparency. 
All you need to Know about CareCloud's Workforce Extension
Getting workforce extension is one of the proven strategies to grow your revenue. Our solution is made to transform your business with the help of an experienced team of professionals that will deliver exceptional results. Support your RCM operations or healthcare IT objectives with the use of our workforce extension solution. This solution is designed to increase team efficiency and support growth, and develop software and custom. 
Robotic Process Automation
To streamline operations in the healthcare sector, robotic process automation (RPA) is used. This technology has vast applications such as automated reminders, eligibility checks, IVR payments, authorizations, contractual payments, and much more. When you partner with CareCloud, you can get various other features. Some of them are stated below: 
Provider Credentialing

Authorization Management

Patient Collection Services

Out-of-network Billing

And much more
Summary
In this article, we have briefly discussed how important it is to select a comprehensive digital health solution for the growth of healthcare practices. We have briefly explained the benefits of integrating workforce extension solutions, such as it sparks creativity, enhances team efficiency, helps in making better decisions, supporting growth, and much more. Moreover, we have shed light on CareCloud's workforce extension solution and how it will benefit practices.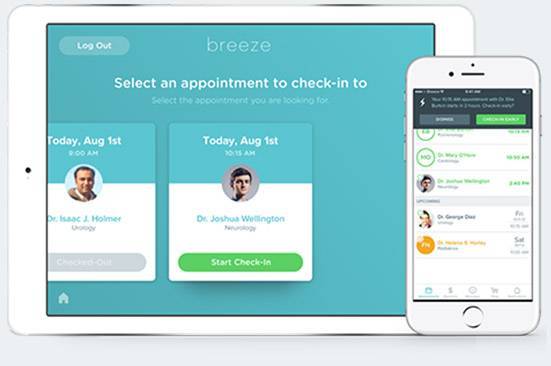 Product Tour
See how you can achieve clinical, financial & operational excellence
Take a Tour