School is back in session, beginning a new year of learning and discovery for students after long summer vacation. Unfortunately, for physicians, there is never a moment to step away from the toil of learning.
In addition to keeping clinical knowledge current, physicians must stay up-to-date on new rules and regulations handed down by the government. They also have to constantly look for ways to run a more efficient, profitable practice. Luckily, Power Your Practice is here to help you do just that.
Power Your Practice
National patient identifiers are a divisive topic. Here are the reasons why they'd be good for the healthcare industry.
The revolution of the information age brought about a change in the way we market our practices. In PYP's Guide to Practice Marketing eBook, we reveal the five steps to boosting your practice's marketing efforts.
Although many practices can handle medical billing services on their own, it may be time to outsource medical billing if your practice exhibits these four warning signs.
Long patient wait times hurt your practice's bottom line by producing dissatisfied patients, who won't refer others to your practice or may leave to seek care elsewhere. Luckily, there are a few tactics to reduce wait times and leave patients happier.
The national patient identifiers debate continues with the reasons why healthcare could do without a standardized patient identification system.
CareCloud Blog
During last week's CareCloud webinar on patient portals, there was a flood of questions asked by curious attendees looking to adopt portal technology.
Exorbitant administrative costs brought about by billing-related tasks are making sustaining a private medical practice more difficult than ever. But with electronic medical billing, you can bypass many of these costs, resulting in a more profitable practice.
If you're above a 4% denial rate with claim submittals, it's probably time to reconsider your billing strategy. Practice management software may be the solution.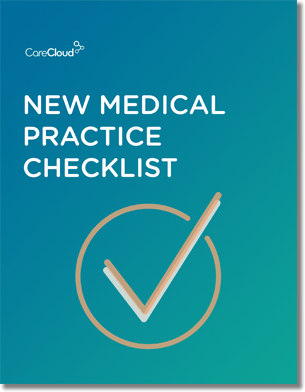 Do you know what you need when setting up a new medical practice?
Get our New Medical Practice Checklist
Download Now!