With Stage 2 Meaningful Use's engagement criteria finally in place, patient education tops the list of priorities for many providers. And while many sources hype its importance, few focus on the tangible benefits of having an educated patient base.
The fact is that providing your patients with useful information has not only been shown to improve health outcomes but can increase practice revenue down the line.
Today, we take a look at the financial advantages of patient education, and why providers should consider implementing educational resources into treatment plans.
Proven Results
In 2004, a National Center for Biotechnology Information (NCBI) study focused on the psychological effects of educational materials on patients reporting lower back pain.
The study found that one week after 62 subjects, with an average of 10.4 years of symptoms and extensive use of the medical system, finished reading the book "Treat Your Own Back," 51.62% reported noticeable improvement in their symptoms.
These results suggest that the simple act of learning  has considerable value in alleviating pain levels and can reduce the frequency of recurrent episodes.
A similar NCBI study explored the influence of physician advice on healthy behaviors. Findings found patients who received physician guidance on quitting smoking, eating less fat, or getting more exercise prior to receiving written materials were more likely to remember the materials, show them to others, or perceive them as important. 
These patients were also more likely to report trying to quit smoking, make dietary adjustments, or increase physical activity.
Both studies point to the effectiveness of an integrated model of disease prevention in which physician advice can be the catalyst for change.
Patient Education Yields Returns
A commonly discussed benefit of patient education is lower costs. But how does conveying health information to patients translate into added dollars? 
One has to look at U.S. health costs as a whole, taking into consideration hospital readmission rates and emergency room visits. Because educated patients tend to have better health outcomes, this makes them that much less likely to need a readmission or emergency care.
At the practice level, patients who are well informed are also more likely to comply with a provider's recommended treatment plan.  These patients are active in managing their own health and usually don't have to return multiple times for the same conditions.
This means you won't be spending several appointments treating the same issues you've discussed with the patient time and time again. Instead, you can focus on complex clinical issues, which tend to lead to higher reimbursements.
Finally, if you're one of the many practices already transitioning to value-based payments, then you'll notice an immediate bump in revenue from improved health outcomes.
Physicians have histrionically carried most of the burden of patient well-being. But a fully engaged patient can share that responsibly with you. By educating them on how to properly treat their condition, you're empowering them towards better health.
Not only will this make patients  happier, it can mean increased profitability for your practice down the road.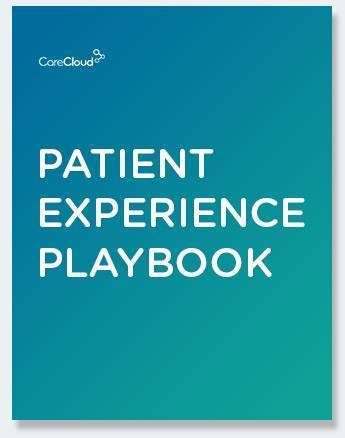 Download the Patient Experience Playbook
Insights into every aspect of the patient journey
Download Now!