By Leyl Black
Sanova Dermatology is on a mission to deliver exceptional dermatology and skin cancer care to patients in the Austin, Texas, area. From offering specialized surgeries to adopting the latest technology, Sanova is dedicated to providing the best patient care possible.
However, when practice administrator Matt Nachreiner joined Sanova in late 2014, he quickly became concerned about the antiquated practice management system Sanova was using, which was stifling practice productivity and offering only limited visibility into the business. Matt knew Sanova needed to make a change to boost financial and operational performance.
Nachreiner chose CareCloud's practice management system, both for the system's modern design and the practice's commitment to solving healthcare challenges using the latest technology.
In fact, one of the key technological advantages of the CareCloud system is its ability to act as an integrated hub for a variety of third-party digital marketing tools. Since implementing CareCloud in early 2015, Sanova has taken advantage of these capabilities — and CareCloud's extensive partner network — to build a marketing growth engine that includes:
1. Online appointment scheduling
The foundation of the "engine" is CareCloud's appointment management functionality, which allows patients to see real-time appointment availability and schedule appointments on the Sanova website. According to Nachreiner, this feature has "streamlined the scheduling process and reduced the company's administrative burden substantially."
2. Filling schedules
Sanova is also using CareCloud partner ZocDoc to help them fill providers' schedules.
"With CareCloud's API sync, ZocDoc is able to automatically check provider availability in the CareCloud system and write appointments to the system in real time," adds Nachreiner.
3. Automated appointment reminders
Dermatologists tend to have a high rate of cancellations, so appointment reminders are key: The earlier Sanova can find out about cancellations, the higher likelihood they will be able to fill the open slots. Sanova is using CareCloud partner TalkSoft to automatically send out appointment reminders via email and text, prompting patients to reach out earlier if they need to cancel.
4. Waitlist management
Like many popular specialty practices, Sanova often has a wait time of several weeks or more for patients to get into the office. When there's a cancellation, Sanova is using CareCloud partner QueueDr to automatically text people on the waiting list to let them know an earlier appointment is available. Patients simply text back with a keyword, and their appointment gets moved automatically, helping to fill provider schedules and increasing patient satisfaction.
5. Requesting Yelp and Google reviews
Sanova is using CareCloud partner Luma Health to send out satisfaction surveys to patients a few hours after their appointment, asking them to rate the service on a scale of 1 to 10; when a provider receives a rating of 7 or higher, the system directs the patient to Google or Yelp to leave a review. According to Nachreiner, this approach has dramatically increased the number and quality of their reviews.
"We're seeing notable results from using these different integrated tools," says Nachreiner. "CareCloud's open platform allows us to pick and choose which software we want to use and how to apply them to our daily operations."
CareCloud's healthcare ecosystem includes dozens of partner companies, each handpicked for its individual expertise and seamless integration with the CareCloud platform.
"We've been very happy with the flexibility and openness of the CareCloud platform, as well as the support from CareCloud," adds Nachreiner. "They've enabled us to build our own unique marketing system and really customize it for what we want to do."
Leyl Black is a marketing and communications executive with 20 years' experience building high-impact programs for emerging companies. Most recently, she led the communications team at One Medical, which Fast Company named The #1 Most Innovative Company in Health in 2017. She is also a contributor to publications such as USA Today, Mashable, and Entrepreneur on marketing, PR, social media, and health tech topics.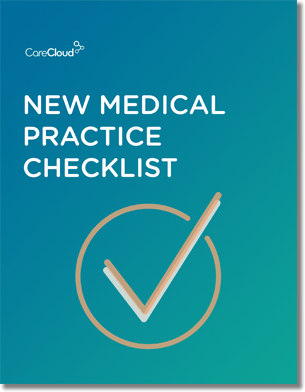 Do you know what you need when setting up a new medical practice?
Get our New Medical Practice Checklist
Download Now!