Start a conversation about ICD-10 implementation – looming less than a year from now – and you might hear some pessimism. True, switching to a new code set with almost 70,000 codes might seem daunting, even as changes in healthcare go.
However, there are many reasons for optimism, according to Precyse, CareCloud's physician practice ICD-10 coding education partner.
Physicians who master the greater specificity of ICD-10 codes can, for example, decrease the amount of back-and-forth communication with billing staff. This can increase productivity and reimbursement. Also, ICD-10's inclusion of patient severity information can ease the burden of demonstrating the quality of care and justifying the use of healthcare resources, especially with more complex cases.
Here are 3 tips from Precyse to make the most of the time remaining before the official transition to ICD-10:
#1. Don't Stop Preparing
Even though ICD-10 doesn't go live until October 1, 2015, take advantage of the interim to optimize ICD-10 training. There is no drawback to preparing physicians now for the heightened documentation requirements. Their stronger documentation skills can improve coding and reimbursement — even for the waning months of the ICD-9 system.
#2. Target and Tailor Education
Provide ICD-10 training on a "need to know" basis. Most physicians need the greatest familiarity with codes within their specialty and for common co-morbid diseases. In addition, make the most of limited physician time by focusing on overall ICD-10 concepts. Documenting site, specificity, laterality, timing, manifestations, stage, status, and any dependence on drugs, alcohol, or tobacco are essential to optimal use of ICD-10 codes. Also, offer multiple learning modalities (online learning, peer-to-peer, professional experts, etc.) so physicians can choose educational formats that work best for them.
#3.  Implement the Right Technology
Modern technology can facilitate and ease a lot of the transition to ICD-10, especially clinical documentation improvement and computer-assisted coding software.  These technologies help to ensure proper documentation for every patient encounter and help facilitate a faster, more accurate coding process. Also, features of electronic health record technology such as customizable templates and intelligent prompts can drive greater efficiency with ICD-10 coding. Another tip is to choose a vendor that seamlessly integrates the new codes and continuously updates their system for ICD-10 going forward.
Precyse is a health information management and technology firm. Among its many offerings is Precyse University, an ICD-10 education solution for all physician practices and clinics.
Be ready for ICD-10 with modern billing software. Check out CareCloud Central Practice Management.
Current CareCloud clients: Visit PrecyseUniversity.com/CareCloud to sign up.
---
The material and information contained on this website is for general information purposes only. You should not solely rely upon the material or information on the website as a basis for making any business, legal, medical, or any other decisions. While we endeavor to keep all information up-to-date and correct, all information in this site is provided "as is," and CareCloud Corporation and MTBC Inc. make no representations or warranties of any kind, express or implied, about the completeness, accuracy, reliability, suitability, or availability with respect to the information contained on the website for any purpose. Any reliance you place on such material is therefore strictly at your own risk.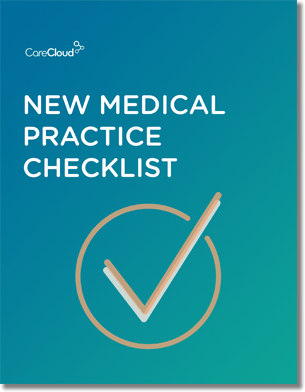 Do you know what you need when setting up a new medical practice?
Get our New Medical Practice Checklist
Download Now!