Robotic Process Automation (RPA) can be a great way for your healthcare organization to streamline processes and free up time for other important, more valuable tasks. While RPA software and intelligent automation can automate mundane, time-sucking tasks and improve efficiencies, it's important to know what to look for in RPA software.
RPA, intelligent automation, artificial intelligence, and other emerging technologies are finding important workplace roles, including healthcare facilities. Fifty-three percent of organizations are already starting their journey to implement profit-fueling RPA solutions to become more efficient and profitable.
The benefits of RPA: improved efficiencies and a better bottom line
The benefits of RPA software are significant, with returns coming in less than a year thanks to an average 20% of full-time equivalent capacity provided by the software. It takes the burden off of revenue cycle management staff and all but eliminates human error – boosting efficiency and productivity. It also frees up staff to do more important, business-enhancing work. Other benefits include improved compliance, improved quality, accuracy, and cost reduction.
RPA essentially mimics the actions of revenue cycle processes for administrative and regulatory functions, like insurance verification, prior authorization, claims administration, and follow-up and account segmentation. Software can continue to work behind the scenes and update accounts 24/7, while reducing the possibility of inaccuracy and lowering labor costs. These powerful benefits make for stronger balance sheets.
What can be automated
About 36% of healthcare processes can be automated, as cost pressures increase and knowledgeable employees are lost to attrition. As we noted before, there are several common use cases for RPA solutions in healthcare, including data collection and optimization, patient scheduling, and simplifying claims processing.
By creating algorithm-based bots that mimic human actions, RPA solutions can automate routine tasks to help streamline operations and accelerate back-office efficiencies in areas such as claim status, denial management, self-pay eligibility, health wellness checks, medical record upload, IVR payments, authorization confirmation, timely filing alert, contractual payments, and auto adjustments.
Automation and efficiencies can help redirect revenue cycle management staff to more value-added work, like revenue integrity, engaging patients in financial discussions, and improving the overall quality of care.
First and foremost, RPA tools should bring your organization a more effective and efficient process. Via intelligent automation, software can save the back office team much-needed time and take the burden off administrative staff, so they can focus on supporting physicians and setting patients up for successful outcomes.
Now that we know what an RPA tool can do for a healthcare organization, here's a look at how to go about choosing the right solution.
Building a business case
Are there apparent areas within your organization that badly need to become more efficient? Is the billing department plagued with inaccuracies? Are your claims verification processes clunky and time-consuming? Are there other departments that spend needless hours on mundane, routine tasks? If so, then you are a likely candidate for an RPA tool.
Do your homework to build a business case for purchasing intelligent automation solutions. When building the business case for an RPA tool, make sure to involve leaders within the organization who use productivity-boosting support. Ask them which tasks are the most time-consuming and, if they could make a wish list of tasks to offload, what they would be.
Building a business case includes setting goals for what you want the RPA software to accomplish. Do you want to improve the bottom line? Do you want to speed up processes like billing, claims, and intake? Do you want to eliminate human error? Once goals are set and the desired ROI is determined, you're ready to go searching for vendors.
Look for healthcare-specific vendors
Many different vendors offer a litany of RPA solutions on the market, but not every RPA solution is tailor-made for healthcare. The healthcare industry is highly regulated and must protect patient data at all costs, so products that are one-size-fits-all across industries may not be suitable for healthcare.
Rather than jumping in with an RPA vendor from another industry, hospital and health system leaders should work with a healthcare-specific partner who can help identify specific inefficiencies and help deploy the software where it is most needed. A deep review of your revenue cycle process should be included to identify shortcomings before the software is implemented to automate any tasks.
Identify pain points
Work with your chosen vendor to identify where intelligent automation will be most beneficial. A long-term strategy should be developed, so you have a clear understanding of how the software is working and can identify other areas of your business that can benefit from RPA solutions.
An RPA tool should be deployed in areas that have been plagued by inefficiencies and errors. Look for areas that would benefit most from automation, especially tasks that are extremely repetitive and frequent. Once an area is targeted, work together to identify the best solution for the job.
Determining where you are most likely to see a positive impact with intelligent automation can be difficult, especially in a critical field like healthcare. This should be a slow and thorough process involving all key stakeholders. Not everything can – or should – be automated.
Educate RCM staff to achieve buy-in and user adoption
Anytime technology like intelligent automation is introduced, there can be mixed feelings about the technology coming in to replace workers and reduce headcount. Technology like intelligent automation and RPA tools aren't going away, so it's better to have these conversations with staff early and often.
Sustainable automation requires the commitment of the entire organization, not just the IT department. Leaders should educate staff about the technology benefits and what they can bring to the organization, in order for successful implementation. 
Look for minimal impact to core Technology
Most RPA solutions rely on existing databases and user interfaces, so transitioning to this kind of intelligent automation doesn't require major changes to core IT systems of the healthcare organization. Any time new technology is deployed, there can be a learning curve and business disruption, but the right RPA solution will come without those headaches and should integrate seamlessly with your existing systems.
RPA and intelligent automation will not only take the burden off of the back-office work, but the software will also free up your IT department to take on more critical tasks. With RPA solutions, IT professionals can rest assured that automated tasks will run undisturbed in the background.
Security should be a top priority
In a rush to enhance efficiencies and improve the bottom line, some organizations can be quick to purchase and deploy RPA solutions that don't prioritize data security. That should be a non-starter for hospitals and healthcare practices. In the highly regulated and mission-critical healthcare industry, patient data security is a must-have when selecting an RPA solution to streamline your administrative tasks. That's especially true when deploying an RPA solution for a process that deals with patient information.
The average cost of a data breach at a healthcare company is $7.13 million, a 10% increase over a 2019 study and the highest across every other major industry. While the prospect of a significantly better bottom line, cost savings, and improved productivity are appealing, leaders should make sure they keep security top of mind. Make sure to involve the IT department early on in the process, so any questions about data security are answered before the software is implemented.
An RPA tool doesn't have to replace your staff
While reduced payroll could be a benefit to introducing intelligent automation to a healthcare business, there are several other benefits that can lead to an improved bottom line. These solutions aren't solely meant to replace administrative staff, but instead are meant to complement their thorough knowledge of the healthcare system by taking away some of their day-to-day, mundane burdens and freeing them up to improve patient experiences and support provider workflow.
These tools can help the back office perform better, resulting in improved job satisfaction and better outcomes for everyone involved. If you want to keep headcount reductions at a minimum, look for software that complements the expertise and knowledge of your administrative staff. 
Save time and money with RPA
Healthcare can be a challenging industry. There are changing regulations, public policy updates, and global health concerns. With RPA solutions, administrative tasks become automated. Free up valuable time and help your staff hone in on patient outcomes to ensure your organization is as efficient and profitable as possible.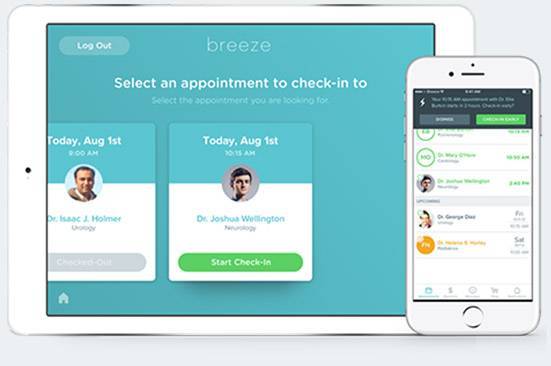 Product Tour
See how you can achieve clinical, financial & operational excellence
Take a Tour