We here at CareCloud are very excited to announce a new partnership with MCIS – a healthcare technology firm established from the renowned Marshfield Clinic, one of America's largest medical groups. This collaboration represents another milestone as we continue to grow, innovate and offer powerful solutions to larger, multispecialty medical practices nationwide.
The complete, cloud-based solution from this partnership offers clinical, financial and administrative benefits for ambulatory medical practices across dozens of specialties, including:
* Optimal care-team workflow using a physician-designed EHR
* Greater patient engagement through a sophisticated patient portal
* Enhanced visibility into financial and operational performance provided by powerful revenue cycle management software and services
* Unified implementation and customer support
If you plan to attend the Healthcare Information and Management Systems Society (HIMSS 2015) Annual Conference & Exhibition in Chicago next week, stop by booth #7135 so we can show you the new CareCloud-MCIS integrated solution in person.
Want to learn more about the partnership and advantages for medical practices? Read the news release.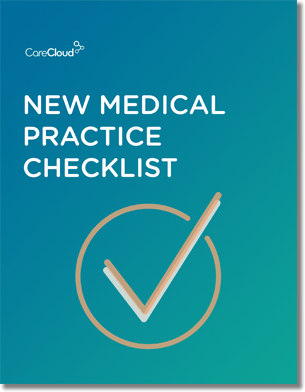 Do you know what you need when setting up a new medical practice?
Get our New Medical Practice Checklist
Download Now!