The world of entrepreneurship is filled with inspiring individuals who have the power to transform industries and reinvent economies. CareCloud's CEO, A. Hadi Chaudhry, has recently been shortlisted as a finalist for the prestigious Entrepreneur of the Year® 2023, New Jersey program. This recognition not only highlights Chaudhry's outstanding achievements but also reflects the innovative spirit and success of CareCloud as a company.  
A.Hadi Chaudhry: A Visionary Leader
Hadi Chaudhry's exceptional leadership has propelled CareCloud to new heights in the healthcare technology sector. Under his guidance, the company has developed groundbreaking solutions and services that have revolutionized the way healthcare providers manage their practices and deliver quality care to their patients.
Chaudhry's entrepreneurial spirit and dedication to innovation have earned him a well-deserved spot among other ambitious business leaders in New Jersey. His recognition as a finalist for Entrepreneur of the Year® 2023 is a testament to his unwavering commitment to driving growth and creating long-term value for CareCloud and its stakeholders. 
The Entrepreneur of the Year® Program
For over 35 years, the Entrepreneur of the Year® program has identified and honored game-changing business leaders who have made a lasting impact on their respective industries. This prestigious award has recognized the inspirational leadership of renowned entrepreneurs, such as Howard Schultz of Starbucks Corporation, Reid Hoffman and Jeff Weiner of LinkedIn Corporation, and Kendra Scott of Kendra Scott LLC. 
The Entrepreneur of the Year® program acknowledges leaders who have demonstrated entrepreneurial spirit, purpose, growth, and impact. To be eligible for this award, nominees must be CEOs or presidents of private or public companies and be primarily responsible for the company's recent performance. 
An independent judging panel, comprising previous award winners, leading CEOs, private equity and venture capital investors, and other regional business luminaries, selects the finalists and winners. The New Jersey regional awards celebration is scheduled for June 12, where the winners will be announced. Regional award winners will then be eligible for the Entrepreneur of the Year® National Awards presented in November. 
CareCloud's Journey to Success
CareCloud's success story is a testament to the power of innovation and the importance of visionary leadership. The company has consistently delivered cutting-edge solutions to address the unique challenges faced by healthcare providers. Some of the key milestones in CareCloud's journey include: 
TherapyEHR: CareCloud introduced TherapyEHR, a dedicated solution for patient information and progress tracking in the rehabilitation sector, in early 2023. This innovative solution exemplifies CareCloud's commitment to providing tailored healthcare technology solutions. 
CareCloud Force: CareCloud's staffing augmentation service has shown tremendous promise, recently signing a large contract with a reputable healthcare technology company. This growth is expected to continue in the upcoming year. 
CareCloud Wellness: The digital health platform experienced record growth in Q1 of 2023, with approximately 93% of bookings from 2022 going live in 2023. CareCloud is focused on enhancing this offering and driving revenue growth in this area. 
CareCloud PM / EMR Software: CareCloud launched several new features to help customers manage their practices more efficiently, including Advanced Reporting and Analytics Capabilities, Enhanced Patient Communication Tools, and Improved Billing Workflow Modules. These updates have solidified CareCloud's position as a leading provider of practice management and electronic medical record software. 
Expansion into Telehealth: Recognizing the growing importance of telehealth, CareCloud has expanded its product offerings to include telehealth solutions. This has allowed healthcare providers to offer virtual consultations and remote care to their patients, increasing accessibility and convenience for both parties. 
Strategic Partnerships: CareCloud has formed strategic partnerships with key players in the healthcare industry, further enhancing its product and service offerings. These collaborations have enabled CareCloud to provide a comprehensive suite of solutions to its clients, positioning the company as a one-stop-shop for healthcare technology needs. 
A Message from A. Hadi Chaudhry
In a recent interview with Billion Success Media, A. Hadi Chaudhry shared his thoughts on being a finalist for Entrepreneur of the Year® 2023 and his vision for CareCloud's future. Here are some excerpts from his message: 
"

I'm deeply honored to have been named a finalist for EY's prestigious award. My success is a direct result of the hard work and dedication of the entire CareCloud team that shares my passion for healthcare technology and innovation. I'm grateful for their support and collaboration every day.

"

 

"

CareCloud's mission is to bring disciplined innovation to the business of healthcare. We are committed to supporting healthcare clients with modern, cloud-based clinical, financial, and administrative software and services that enhance practice operations.

"

 

"

We are proud to serve more than 40,000 healthcare providers across 70+ medical specialties and 50 states. Our clients range from solo practitioners to large multi-specialty groups and health systems. We tailor our solutions to meet their unique needs and help them grow their practice.

"

 

"

We are always looking for new ways to improve our products and services, and to deliver more value to our customers. We believe that by empowering healthcare providers with the best technology and tools, we can help them optimize care delivery, reduce operational expenses, increase collections, improve the patient experience, and expand patient access to care.

"

 
"

I'm honored to be part of the Entrepreneur of the Year® program, which celebrates the achievements of visionary leaders who have made a lasting impact on their industries and communities. I look forward to meeting the other finalists and learning from their inspiring stories.

"

 
Conclusion
A. Hadi Chaudhry's nomination as a finalist for Entrepreneur of the Year® 2023 is a remarkable accomplishment that showcases his leadership skills, entrepreneurial spirit, and vision for CareCloud's future. Under his leadership, CareCloud has become a force to be reckoned with in the healthcare technology sector. He has led CareCloud to become one of the leading healthcare technology companies in the nation, with a comprehensive suite of solutions that help healthcare providers thrive in today's challenging landscape.
We congratulate A. Hadi Chaudhry on this well-deserved recognition and wish him all the best for the upcoming awards ceremony. We are confident that he will continue to lead CareCloud with passion, integrity, and excellence, and inspire others with his entrepreneurial journey.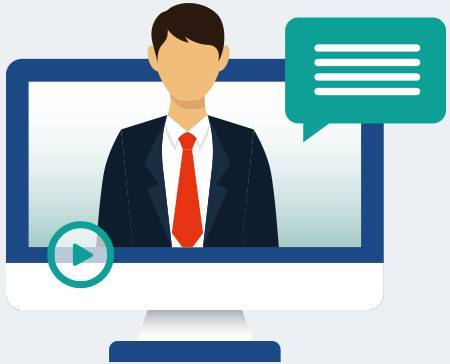 Avoid claim denials, increase revenue and empower your staff
View the webinar
Download Now!