It's almost as if CMS made a new year's resolution to be more flexible on Meaningful Use.
In January, the agency announced it will consider cutting the 2015 mandatory reporting period to 90 days — perhaps in response to numerous complaints from physician groups that 365 days of attestation would be just too difficult to achieve.
In February, CMS extended the deadline for 2014 Medicare attesting to March 20, 2015.
So if you're a Medicare eligible professional, you have a bit more time to complete EHR attestation. It's also your last chance to use your one opportunity to "switch" from Medicare to Medicaid or vice versa as your primary way to attest.
Importantly, these CMS actions point to greater overall flexibility on Meaningful Use.
We're now in March. Whether CMS will act again to reduce MU program rigidity remains to be seen. However, Dr. Patrick Conway, CMO of CMS, did signal their intention to modify other aspects of the Meaningful Use program "to match long-term goals, reduce complexity, and lessen providers' reporting burdens."
Regardless, the deadline extension and other possible moves in 2015 will give well-intentioned physicians a greater chance to meet Meaningful Use criteria and receive MU incentive payments.
Visit the EHR Incentive Programs site for the latest updates from CMS.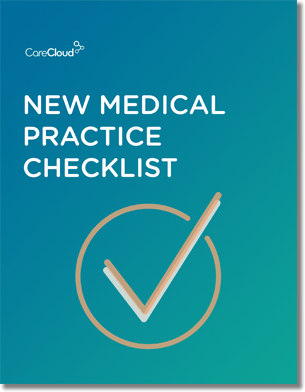 Do you know what you need when setting up a new medical practice?
Get our New Medical Practice Checklist
Download Now!