Introduction
The health plans have been diversified over the years. Thus, keeping a prudent action plan in hand for your practice, configured with regulations, is essential.
On July 7th, 2022, Medicare Physician Fee Schedule (PFS) Proposed Rule for the Calendar Year (CY) 2023 was released by the Centers for Medicare & Medicaid Services (CMS). The proposed rule implies primarily on CMS Part B payments. The final ruling will be declared by end of 2022; effective from January 1st, 2023.   
Read this article to take pointers of CMS- PFS key features. 
A Background on CMS
Centers for Medicare & Medicaid Services is the regulatory body that comes under the U.S. department of health and human services (HHS). Established by President Lyndon B. Johnson in 1965, CMS initially served uninsured Americans. Over the years, its legislation has expanded delivering quality healthcare services to all Americans and surrounding territories.   
Programs of CMS:
To begin with the health insurance security of Americans, the CMS had two parts:  
Part A

: Medicare – provided hospital insurance for people aged above 65, all aged disabled people, and dialysis patients.   

 

Part B

: Medicaid – provides medical care insurance to low-income.

 
These were the starting basic plans, often referred to as the "original plan". Over the years, congress has modified the eligibility criteria to facilitate more Americans.   
Part C

: After 38 years, under the influence of

The Medicare Prescription Drug Improvement and Modernization Act

of 2003 (MMA), private plans were approved by Medicare, called the "Part C plans", Medicare Advantage plans or "MA plans". 

 

Part D

: In 2006, the MMA expanded the MA plan to embrace the prescription drug benefit, which was previously available for Part A and B eligible personals.  

 
Physician Fee Schedule (PFS)
The government integrated Medicare costing as per the physician fee schedule (PFS) since 1992. Initially, Medicare furnished physician's practice payments at a single rate that covered all service proportions.   
However, as per the U.S. Center of Medicare & Medicaid Services factsheet, under PFS rates, the physicians and other practitioners were paid based on the resources and services utilized by each patient specifically. For several diagnostic tests, technical and physician costs are paid separately.   
Moreover, payments are evaluated based on the geographic practice cost index and Relative value units (RVUs) which are applied to every practice type (including malpractice).  
Proposed Rule for the 2023 Calendar Year (CY)
The advised changes for the CY 2023 have stiffened an already strained medical system, affecting major facilities widely. 
Here's how. 
Conversion Rate (CR)
4.4% decrease in conversion rate, an elementary factor in code payment calculations. 

 

PFS CR 2022 was $34.61, after a $1.53 cut, the suggested PFS CR 2023 is $33.08.

 

CR statutory update of 0%, with the expiration of the elevated 3% in last year's PFS. 

 

A massive hit on cardiologists with notable cuts on RVUs for electronic ablation and other cardiac services. 

 
Despite disregarding inflation, this decline affects physical therapists (PT) dominantly.  
As APTA quotes: "If finalized, the rule would result in the conversion factor dropping below early 1990s levels. The cuts would add to the pressure on PTs to do more with less and ultimately put patient access to care at risk."  
Evaluation and Management (E/M) Services
Consolidation of emergency care and observatory care codes. 

 

Cumulative code set for residence-based services.

 

E/M coding deviations are estimated to decline by a 1.5% conversion factor in CY 2023. 

 
Medicare shared Savings Program (MSSP)
Good news for Accountable Care Organizations (ACO), as CMS has enhanced its incentive regulations. 
Benchmark amendments are designed for long-term MSSP enhancement.  

 

CMS states a $650 million collective savings from MSSP to ACOs and $14.8 billion to Medicare. 

 

As per CY 2024, advance payment is allowed for emerging ACOs and those with lower ACO penetration rates. 

 
Telehealth
With Telehealth expansion under Public Health Emergency (PHE), CMS proposed the addition of 40 new codes in the 

Medicare Telehealth code list

(category 3). This rule will be carried forward throughout CY 2023. After which all telehealth codes will be evaluated to decide the permanent ones. 

 

CMS proposed to extend the telehealth flexibilities, previously provided under the

Consolidated Appropriation Act

(CAA). Now, PTs, audiologists, and speech-language therapists can codify these services 151 days post-PHE. 

 

To remind, CAA ease included audio-only communications, no location restriction, and extended Medicare provider relief.  

 

Starting January 1, 2023, CMS suggests reverting all flexibilities allowed in Covid-19, especially audio-only service, following physical presence mandatory. 

 
Remote Therapeutic Monitoring Mental Health Codes Extension
CMS received comments on the 2017 and 2018 PFS rulemaking that all physicians other than clinical psychologists (CP) and clinical social workers (CSW) should be allowed to evaluate and report behavioral health integration (BHI) and be able to code to Medicare.  

 

As a result, new HCPCS G-codes are introduced for recovered mental health in Americans. 

 

Further proposing, CPs and CSWs should be part of every patient's primary care team.

 

For better behavioral healthcare reachability, CMS revised regulations reducing existing direct supervision barriers of doctors or nurse practitioners (NP). This aids in the healthier usage of licensed professional counselors (LPCs) and Licensed Marriage and Family Therapists (LMFTs), and addiction counselors.

 
Chronic Pain Management (CPM) 
CMS announces new Healthcare Common Procedure Coding System (HCPCS) G-codes (GYYY1 and GYYY2), effective CY 2023. 

 

Aiding to chronically ill patients, CMS ruled for only the first visit to be in-person, rest can be done via telehealth services.

 

CMS defines chronic pain as continuous pain lasting longer than 3 months. 

 

This will surely encourage more practitioners to welcome Medicare beneficiaries with chronic pain, improving patient management.                                

 
Remote Patient Monitoring (RPM) with CareCloud
Until now, RPM was monitored and reimbursed stringently, which held many justified physician's and other clinical worker's due payments. Fortunately, CMS realized the emerging serge of remote patient monitoring (RPM) solution. Hence, NPs, CSWs, PAs, and Aides can code for their rendered services.   
It's about time to prepare for post-PHE legislation, something that PFS 2023 is already preparing us for. Take account of the lucky 150-day span gifted by CMS and select a remote patient monitoring billing company that backs you in CY 2023 payments. Visit CareCloud.com and book a demo now!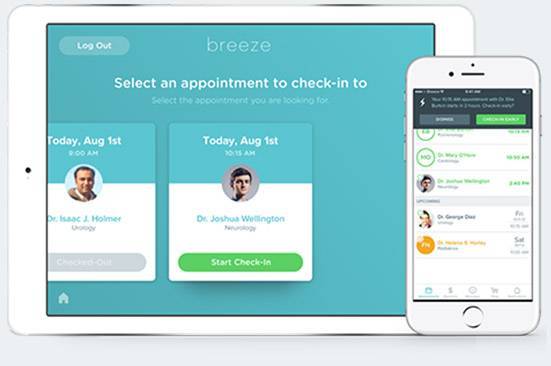 Product Tour
See how you can achieve clinical, financial & operational excellence
Take a Tour