How can healthcare providers approach a strategic partnership with health plans? How does bi-directional data sharing benefit the payer, provider, and patient? How can a focus on risk help move the business of healthcare out of silos? Gyasi Chisley, Chief Strategy Officer and Senior Vice President of Payment/Policy Innovation at United Healthcare sat down with us to answer these questions and share his unique perspective gained from a background on both the payer and provider sides. Gyasi was among the featured speakers at CloudUP, CareCloud's user summit, which was attended by more than 350 physician practice professionals and healthcare business partners.
After spending nearly 20 years working in hospital operations, academic medicine, and healthcare consulting, Gyasi Chisley made the switch to the payer side, taking a role leading Clinical Innovation/Strategic Initiatives at United Healthcare. Prior to his 2013 appointment as CEO of Methodist North Hospital, he served as president and site administrator for Mercy Health Anderson Hospital in Cincinnati. Just one year after assuming his position at United Healthcare, he was appointed to his current role where he finds himself dedicated to building partnerships between providers, all in the name of patient care.
How Did you come to work at UHC?
My story is pretty unique because I have a background on both the payer and provider sides, and have also consulted for a few startups. About two years ago, I made the leap over to United Healthcare. The reason is twofold.
First, I saw the opportunity for us to do things in a more strategic fashion, at scale. While I was CEO of a health system, and certainly can empathize and be compassionate for all the trials and triumphs that providers are enduring as we transform from pay-for-service to pay-for-volume, whatever I did was through a regional lens. I could do everything in my power to transform and delineate clear pathways and create paths toward value-based care, but it wasn't going to be at scale.
The second reason I came over to UHC is because healthcare, while the perfect amalgamation between people, processes, and technology, is an extremely siloed industry. I really wanted to work in a very strategic and expedited fashion with a large corporation that could scale things more quickly, blurring those lines between the provider and payer.
Do you find, in your role now, that you are doing the integration that you anticipated — and at the scale you want to?
At times, absolutely. Everything we do is based on the integration of five key points. I like to call them the Five P's: providers, payers, patients, partnerships, and policy. Are we working closely enough with providers? What are we doing as a payer to make sure we're producing the best outcomes? How do we make sure we're keeping patients, our members, top of mind? How are we bending the cost curve toward consumerism? How are we affecting policy? These questions act as a benchmark for myself and my team.
What are your top areas of focus for the next year?
We just finished business planning for 2019, so these are pretty fresh and hot off the presses. Our main focus is looking at the way we interact with providers. We can do things to our providers, like throw volumes of data at them. We can do things for our providers, like offering capital for certain things. But what are we doing with our providers? The key word there is with. We really want to make sure that we're partnering with our providers at every turn because providers touch their patients and our members in such a compassionate way. Additionally, we want to partner with providers in a very strategic fashion, so we can exchange data, not only from our claims, but also from their EMRs, giving us bi-directional data at real-time, so we don't have as much of a lag.
We're also asking ourselves who we want to form strategic partnerships with based on evidence. We're creating these tiers where those providers who are increasing quality and decreasing cost, and have high either NPS or HCAHPS scores, will receive more incentives and different fee schedules at a better rate. Those that aren't doing so well in those areas will be put at a higher rate, so we can try to move them toward -based care. That's something we haven't yet done, so I'm really excited about.
Can you share any big, audacious goals UHC has?
By 2020, we want to have $75 billion worth of value-based care spend amongst all our providers, throughout all of our products. We've committed to that. We've committed our stakeholders, our shareholders, as well as the providers that we work with.
We also want to have $4 billion worth of at-risk spend amongst all the providers we work with in the country. We touch almost a million providers but there's so much opportunity for even more that we want to make sure that we have a very binary and directionally correct partnership with those providers rooted in MIPS and rooted in evidence-based medicine.
Finally, as we think through our 630 ACOs, we understand that we're only touching roughly a third of providers. What are we doing about that other 66%? We want to march toward getting that percentage up by 2020, ensuring that we're touching as many providers as we can because that directly correlates to how many members we can touch.
What does a successful partnership with a provider look like, both for you and your team and also for the provider and their patients?
It can be all summed up in one four letter word: risk. When each entity shares in risk, it's that much more fruitful and the ultimate beneficiary is usually the patient and member. The basic premise for us around a successful relationship would be to ask "what risk are we willing to take on in the journey toward transforming healthcare with a particular provider?" and whether that provider was willing to accept that risk.
It's assumed the providers don't trust health plans. Has that been something you've experienced?
I hear it in the vernacular: "Why'd you go to the dark side?" "Gyasi, why'd you join the evil empire?" "Does Darth Vader always wear black?" I see it as an opportunity for me to engage in a different way. When I'm sitting across the table from a provider and I explain to them that I just came from their side and I understand and can appreciate and emphasize with their position, I see a light bulb go off.
When we're talking to providers or administrators about our journey toward total cost of care, clinical models, investing in healthcare, and how we are addressing the messy middle between fee-for-service and fee-for-value, they're a bit surprised because they thought all we were in it for is to make money and satisfy our shareholders. Obviously, that's a big thing but we really want to make sure we are meeting our mission, which is to help people live healthier lives and to make the health system work better for everyone. The initial mistrust is an opportunity for us to blur the lines, making sure that we're not working in silos.
Having sat on the other side of the table, are there specific things that independent medical groups can do that will help them get through the "messy middle" faster, so they can accelerate their transition to value-based care?
One of the things they can do is be curious about what some of these companies can offer you. Even if you're a provider who has  a consultant to help you with what you're doing around value-based care, it's great to do that work with the payer at the table. Again, this goes back to blurring the lines around those five Ps we discussed earlier.
Providers can also try to have an open mind around EMR access. If we can have an even data exchange, it makes us that more powerful as an industry — not just from United Healthcare's perspective or from the provider's side.
Finally, structure leads to strides. We want to make sure that providers understand that we need to get to the right person at the right time and to make sure that we're working with them — and them us — in the best way. Structuring themselves and ensuring that those touch points are met is paramount. United Healthcare is big but we don't want providers to view us as the big badwolf. We're willing to partner, we want to partner.
There's a really long feedback cycle that can get between care delivery and incentive delivered. How do you manage that?
We are starting to shorten those times, actually. Back as late as 2016, we were seeing a life cycle upwards of 18 months or so but we've mitigated that to less than a year now. We're really reliant on claims data, so if we can get to EMR data a little bit quicker, we can cross-reference that with our claims data and adjudicate a little faster. This allows us to have a better, more accurate baseline rate so the incentives and payouts will be more accurate.
Then, we can get even more creative around what are the paying points for a respective health system. When you've seen one hospital, you've seen one hospital. When you've seen one provider, you've seen one provider. It's not one size fits all, so we want to make sure we're managing populations appropriately, and customizing toward that patient base and/or a particular patient. We've got all of this technology at our fingertips and really want to make sure that we're utilizing and leveraging all of it. We can only do that if we get access. Again, it goes back to what I'm most passionate about personally and what our goal is at United Healthcare partnership.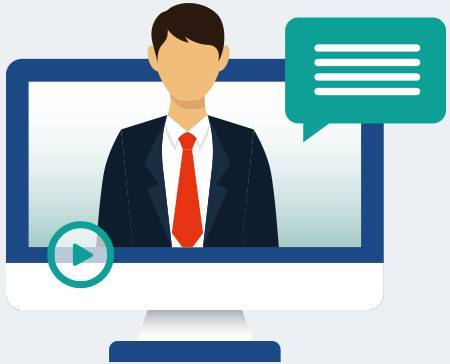 Avoid claim denials, increase revenue and empower your staff
View the webinar
Download Now!