Healthcare practices now have access to a trove of data that can be leveraged to help optimize operations and ultimately boost profitability. That data can be used to reallocate resources to different areas of the business, identify shortfalls in the revenue cycle management process, adjust staffing levels to meet demand or save on personnel costs and improve performance. Understanding your business data is critical to optimizing operations and boosting profitability.  
However, unpacking that data can be difficult. When data collection and analysis processes are flawed, the result is insights that, potentially, do more harm than good. With all this data at your fingertips, how can you tell if the information you're collecting is really serving your practice? Here are five signs that it's not, and what you can do about it.  
You're Unable to Reach Your Key Performance Indicator (KPI) targets
If your practice is struggling to achieve KPI-driven goals, it may be because insights are not easy to access. When this happens, it is because of a fundamental flaw in how your data is captured, cleaned, stored, reported, visualized and updated. Here's the unpopular truth, collecting and analyzing data from multiple sources, with the intent of turning data into action, is easier said than done. Overly complex tools, often designed for large healthcare practices, often keep smaller organizations bogged down in their own data. 
Regardless if you're a small, medium, or large group practice, you need access to your data to make intelligent business decisions. That being said, not every solution is created equally for all sized practices. While some are stuffed full of impressive, complicated tools and workflows for large medical groups, others are presented in a clutter-free view to give you a simple yet powerful user experience that won't overwhelm you or your administrative team.  
It Takes Multiple Reports to Gain Insights into Your Practice
How many clicks does it take for you to get valuable insights or reports? Chances are, if you have to merge and analyze reports, this workflow disruptor can make it difficult to gain the proper insights into your practice. Data collection in healthcare can be messy, as data comes from a number of sources and exists in a variety of formats that can make converging data and comparing insights, challenging and tedious.  
This is especially true for smaller, independent practices that may not have the manpower or resources to synthesize data into one comprehensive view or report. What your practice deserves is an analytics tool that provides a holistic view of your data through widgets and visual graphs. 
You're Unable to Identify Leaks in Performance
One of the main goals of healthcare business intelligence is to identify performance gaps in the revenue cycle and find out exactly where you could be leaving money on the table. Profitability gaps can be found anywhere from claims submission to billing. However, data is largely useless without context, such as revenue cycle lag times and how they compare to previous years and against performance goals. Identifying performance gaps is dependent on having super-specific dashboards that can enable you to drill down into specific KPIs and ultimately improve your revenue cycle and financial processes. 
The importance of a business analytics tool with a lag trend dashboard cannot be overstated, as it can help pinpoint your organization's RCM challenges, helping you make better, data-driven decisions to improve processes. In addition to a holistic view of your financial performance over time, these tools also provide you with the ability to compare performance to industry benchmarks. 
You're Struggling to Identify Your Specific Staffing Needs
If your organization is constantly understaffed when the waiting room is stuffed and overstaffed when the waiting room is empty, it's safe to say that your organization is working with inaccurate or incomplete data. Quality, actionable data should help you compare your revenue to your staffing levels, over time, and help you identify where you need resources, and where or when you can make revenue-saving cuts.  
Optimizing resources and costs are just one of the benefits of a holistic business analytics platform, but it's not just large hospitals and health systems that are looking to become more efficient. Small, independent practices need access to these data-driven insights to help adjust staffing levels just as much as any other.  
You're unable to enhance the value of your data
Data and business analytics can help lead to unrivaled efficiency and resource optimization, but it only becomes valuable when healthcare leaders are able to synthesize that data into comprehensive reports that provide actionable insights. For example, information about billed charges, payments and patient visits isn't useful without context, such as comparisons to prior years or industry benchmarks. Essentially, you won't be able to make any meaningful change to your practice's efficiency without knowing what your data is telling you.  
Collecting and storing that data is just a small piece of the puzzle, and that alone won't help inform business leaders about practice trends, successes, or failures. Especially for smaller, independent healthcare organizations, leveraging data to improve business processes will be difficult without comprehensive, simple, easy-to-use tools that empower administrators and physicians to make data-driven decisions.  
Harness the power of big data for your independent practice 
The ability to leverage big data to help optimize business processes is no longer a luxury reserved only for large hospital groups and systems. Business intelligence tools are now designed for even the smallest of healthcare practices, built with at-a-glance reporting that fosters a simplified user experience. In an industry as prone to rapid changes as healthcare is, deriving actionable insights from your data is now more critical than ever.  
That's why your practices deserves a financial analytics platform designed to give cross-functional leaders a decluttered, powerful, holistic view of their financial data. Solutions that are powerful and intuitive yet nimble enough to meet the evolving needs of your high-growth, modern practice.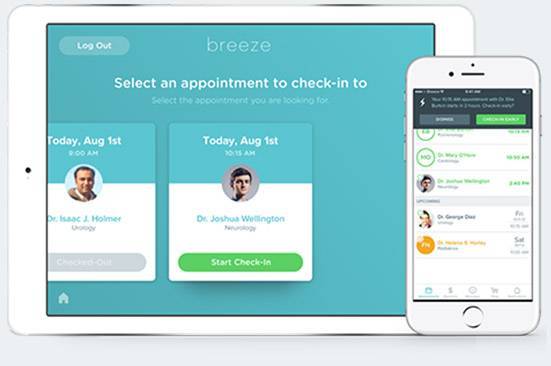 Product Tour
See how you can achieve clinical, financial & operational excellence
Take a Tour