We search Google reviews for just about everything—from deciding a takeout order on a lazy Friday night, to comparing health insurance plans after starting a new job, and now even our doctors. Online reviews are the building blocks of your practice's reputation. In fact, medical practices are the third most commonly reviewed businesses after restaurants and hotels.
Online reviews are crucial for your business, yet a lot of physicians still admit to feeling overwhelmed on where to begin. There are a few common problems any practice can encounter when looking to build its online presence with reviews.
The good news is that you don't need to reinvent the wheel. Small, actionable steps are all you need to drive your online clout and take your clinic from "good" to "all star."
Problem: Imagine Having An Extra Office Space And Not Using It
Let's say your practice is doing well. Patients talk about you to family members and friends and have even sent new referrals your way. You're receiving good feedback, and your patients love you.
The problem? No one but you and your staff know it.
Not providing a platform for your patients to leave reviews and voice their praise is like telling them to please stop talking about how good you are.
The world doesn't start and end with your physical practice anymore—your practice reaches into the stretches of the internet. Neglecting your presence there is the equivalent of forgetting you own a whole extra floor (read: world) of office space.
A whopping 77 percent of your patients are visiting review sites before choosing you as a physician. When you don't have online review platforms connected to your practice, you work against the best word-of-mouth there is: the online conversation.
To put this into perspective: a loyal patient can end up creating four new patients for you by talking about you in person. That same loyal patient can also generate 1,000 new views for your practice online. If 2 percent of those page views can become patients, that's 20 new patients over time.
Happy patients can only help you reach that number by leaving an online review. Imagine how much busier your practice would be if nearly every patient did so.
Solution: Own That Space To Boost Your Reputation
Studies show that 59 percent of consumers make a decision about a business after reading 2–3 different review platforms. Another recent study showed that information varied between different online review platforms. For that reason, it's best practice to create review pages on multiple review websites, giving you a diverse patient group engaging with your online presence. Each online review platform is a little different and has its own unique characteristics.
Tashfeen Ekram, founder of Luma Health, a reputation management tool and communication platform that helps boost online reviews, suggests to "start off with setting up a Google, Yelp, and a couple medical sites like Healthgrades or RateMDs." Other review sites you can consider down the line are Facebook, Angie's List, ZocDocs, WebMD, Better Doctor, and Vitals.com.
When any business is Googled, the Google My Business listing always appears first, making Google My Business perfect for gaining long-term traction and SEO visibility. When patients with positive feedback are redirected to their Google listing, almost all mobile users are already logged in to their accounts, allowing fewer steps for the patients to leave a review. Eliminating this login step has proven incredibly successful in optimizing positive reviews.
Yelp (like Google) is another popular option. According to one study, 26,380 reviews are posted on Yelp every minute. With an average of 26 million unique mobile users every month, it's no surprise health practices create review pages on Yelp.
To create these pages, you can set up a Google listing and Yelp page for your practice in just a couple minutes. Within a few minutes, patients will be able to find—and rave about—you online.
Problem: Dreading "The Bad Review"
While some providers need help setting up their online presence, others are afraid of the impact negative reviews may have on their practice.
Of course, patients would actually prefer to see a variety of honest reviews—but that doesn't mean they all need to be five-star reviews. If you only have positive reviews to show for your practice, patients may think it's an advertising scheme or that the reviews were bought. How you appear online also depends on how well you handle negative reviews.
A ProPublica investigation found more than a dozen instances of physicians violating HIPAA in their responses to bad Yelp reviews. Even if such mishaps are accidental, there is a right way to handle negative reviews online.
Solution: Tactfully Responding To "The Bad Review" is Usually a Good Thing
So how exactly do you handle a negative online review? First, be ready for negative reviews of any nature. The reason for patients leaving an online review can be valid, or it can be completely arbitrary: from the receptionist's attitude, to even the "unnerving temperature of the office." Whatever the reason may be for a negative experience, always respond professionally.
A survey showed that 60 percent of patients believed it was "very" or "moderately" important for physicians themselves to respond to negative reviews online.
First, thank the patient for taking the time to leave a review online and apologize for the experience they had. "Thank you" and "I'm sorry" are standard phrases in customer service, which is why patients may interpret their absence negatively in your response.
Also, make sure you don't disclose any protected patient information when addressing the review. It's tempting to discuss a date or details of a specific procedure, especially if the patient's concern is referencing it. Don't take the (unintentional) bait.
If the concern involves your practice's policies or other specifics, invite the patient for an offline conversation. Use this strategy often. Patients—unhappy and happy ones—will appreciate the openness.
Your responses to negative reviews should be all about making yourself available—even a little vulnerable. Let patients know you care to hear them out. Make it clear you make unhappy patients a priority, and even if they won't turn around, you'll have handled their concern in the best way possible.
Patients browsing through your review page will see that, too.
Problem: You Don't Know How To Get Patients Online
According to one study, 90 percent of consumers read 10 or more reviews online before trusting a business. When it comes to the rest of the population, only 10 percent of patients actually leave online reviews. How do you get the remaining 90 percent of patients to engage?
We see it all the time—clinics want happy patients to leave a review online, but there's typically a drop-off when it comes to patients following through.
And while incentivizing patients with coupon codes and package deals works well for selling services, applying the same tactic in the medical field is inauthentic and even falls right on the line of being unethical.
So how do you get those patients who love you to write about you?
Solution: Ask, Advise, and Automate
In fact, 7 out of 10 patients
will leave a review if
they're asked to
When your patient leaves a visit looking happy, don't forget that you have the power of "the ask." It sounds simple because it truly is! Most of the time, your patients have great experiences with your practice that they're just waiting to talk about. In fact, 7 out of 10 patients will leave a review if they're asked to. So it starts with your front desk staff simply asking: "Will you leave a review for us?"
Next, advise and give a heads up. For patients who agree to leave a review, train your staff to give verbal reminders, guiding your patient to take the next step. Reviews requested at the time of service have an 80–90 percent chance of completion compared to those requested later.
For example, you can say something along the lines of, "Great! Keep a lookout for our text survey shortly." You can even leave similar cues on your business cards and website.
Lastly, use mobile automation in your favor. With tools like Luma, asking for reviews is easy. Post appointment, patients are contacted via text to ask how the doctor did on a scale of 1–10. When the review is positive (8–10), patients are directed to a review platform of their choice, while negative feedback (1–7) prompts a private portal for leaving comments where the practice can address the issue directly.
Online Reviews Are Your Best Friend
Let's face it: Online reviews are just a part of running a business in today's world. Approach them fearlessly. Leverage the exposure they give in your favor.
Find a bad review on your practice? Respond courteously, and patients will perceive you to be responsible and transparent. Is your practice gaining traction online? Automate the online review process, making it easy for patients to vouch for you. With time, these small successes add up.
Before you know it, patients will be lining up to see you.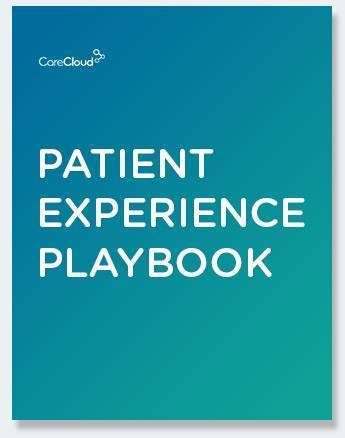 Download the Patient Experience Playbook
Insights into every aspect of the patient journey
Download Now!